Industry resilience on show in Latin America
Despite challenging economic conditions, suppliers to the Latin American market see reason for cautious optimism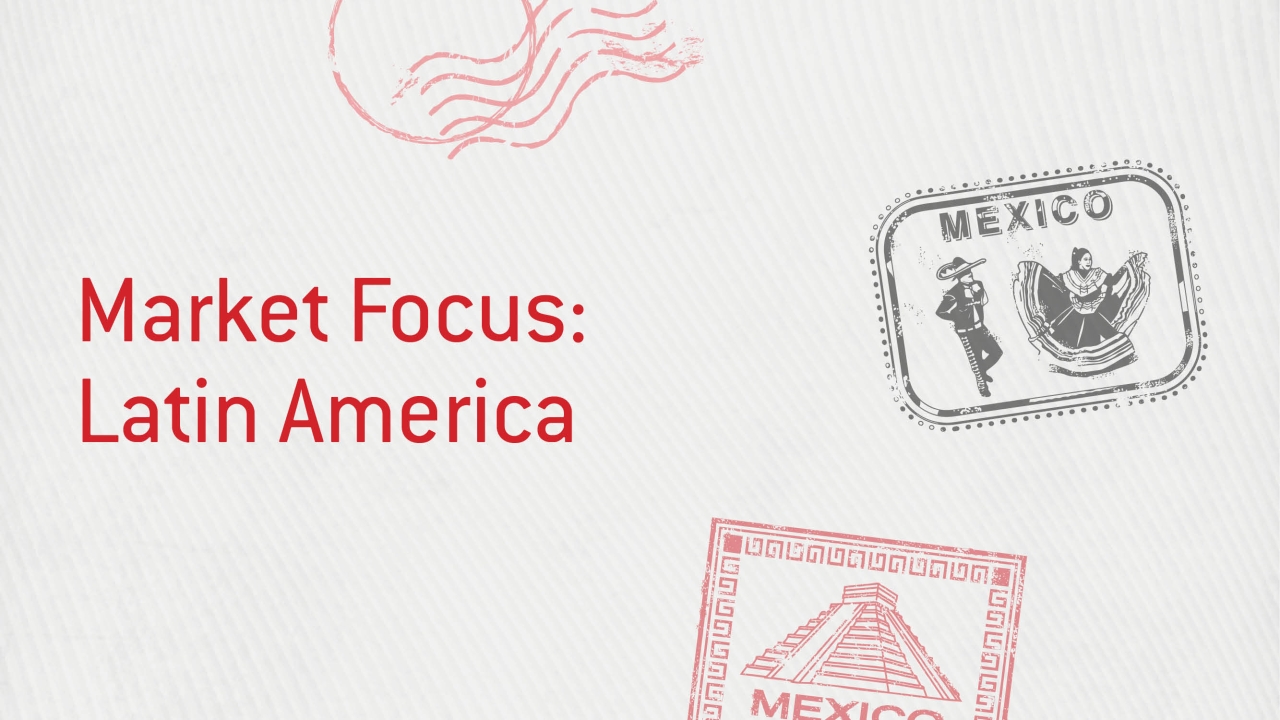 No market operates in a vacuum. The impact of the war in Ukraine – resulting in high energy and food prices – is being felt worldwide, stalling or even decelerating the economic bounce seen as countries exited Covid-induced lockdowns.
In 2021, according to the IMF, the economy in Latin America and the Caribbean grew by 6.9 percent, fueled by a surge in commodity prices driven by strong demand as the global economy reopened. Russia's invasion of Ukraine has slowed that recovery, with growth in 2022 at 3.5 percent, mainly driven by Chile, Colombia, Costa Rica and the Dominican Republic, which have seen better post-pandemic recovery than much of the rest of the world. However, growth in the region's three major economies – Mexico, Brazil and Argentina – has lagged. Economic forecasts for 2023 are more pessimistic: the IMF predicts 1.7 percent growth. Recent years have also seen much political upheaval. Leftist challengers defeated incumbent governments in elections in Brazil, Colombia and Chile. Peru has had five presidents in two years; Venezuela's woes continue.
Resilience
Much of the above chimes with conversations with leading suppliers to Latin America's label and package printing industry: converting equipment manufacturer GM, plate mounting equipment specialist JM Heaford, tooling supplier Kocher+Beck, press manufacturer Nilpeter and synthetic material producer Yupo. Yet despite the economically challenging conditions, the resilience of the label and package printing industry remains on display.
Asked how 2022 sales in Latin America compared to 2021, JM Heaford and Yupo both registered improvement – with the latter even recording a record year in the region.
'In the label market, sales were slightly higher than in 2021 but with customers often buying lower-price machines,' says JM Heaford's Nick Vindel.
Yupo's Alex Cruz reports a 2022 'well beyond expectations' with record sales in Latin America.
'2022 was the year of reactivation,' reports Nilpeter's Juan Pablo Patino. 'If you compare it with 2021, in terms of sales and growth we still did not reach pre-pandemic levels, but 2022 showed that converters are looking to optimize their productivity and are willing to invest in it.'
GM's Jos Kabouw says 2022 was 'slower than expected', but that the company completed 'some nice projects.'
'It is always easier to complain, but we have good customers throughout the region who value the ease of use and reliability of our machines, and who take advantage of this.'
After certain markets boomed in 2020 and 2021, such as food and beverage, medical and personal care, Kocher+Beck's Amin Silva says 2022 was 'a great year as well, but tooling consumption was more similar to pre-pandemic levels'.
The challenge most cited by the suppliers was instability, whether economic or political (or both). 'Unstable exchange rates on the interest for local credit lines are having a big impact,' reveals Nilpeter's Patino. 'In some cases, interest rates increased by more than 10 percent.'
'Historic inflation levels in several countries in the Americas affect people's acquisition power,' says Silva. 'If people do not buy products, it directly hits the production of labels and packaging and indirectly hits the consumption of dies and tooling.'
JM Heaford's Vindel and Yupo's Cruz both saw hesitancy among converters to invest in capital equipment in 2022 because of political uncertainty generated by elections held in many of the region's countries. GM's Kabouw also mentions increasing competition from Chinese manufacturers as a challenge, along with price rises and high inflation.
'The supply chain is also a challenge,' he says. 'We've invested a lot of resources to ensure we always have critical parts in stock. This brings the benefit of machines being available for faster shipment.'
Despite the challenges, there is optimism to be found. JM Heaford's Vindel reports growth in Central America and the Dominican Republic. 'I expect that if 2023 is challenging, 2024 will improve. Labelexpo Mexico and Labelexpo Europe may yield some positive results. We have also started the year with a good order in Brazil.'
For Yupo, Central America, Brazil and the Andean region are all performing strongly. Cruz attributes the company's success in the region last year to brand owners and regulatory bodies driving 'sustainable alternatives to label decoration.'
'Yupo has worked very hard with associations such as the Association of Plastic Recyclers (APR) to ensure that our IML substrates meet APR's Critical Guidance Protocol, and we have been awarded recognition for doing so,' he says. Cruz expects growth to continue and Yupo is adding to its team to serve this growing market.
Kabouw points out that much depends on whether a particular market is geared for export or internal consumption. Chile – hugely reliant on export markets – 'slowed down a lot, but Argentina picked up.' Opportunities can also be found because of specific trends in the sector. 'Multi-layer labels have kicked off in several beverage segments, such as micro-breweries. Smaller shops are diversifying their offering, often with digital printing. And mid-range companies are increasingly seeking to add value to the labels they produce.'
According to Nilpeter's Patino, shrink sleeves are performing well and there is 'important growth' in the mid-web flexible packaging market. Due to the challenging conditions, 'more converters are looking into their internal procedures and renovating technology to reduce waste and increase productivity. They are looking to automate processes as much as possible.'
'The outlook for 2023 is tough and competitive,' concludes Kocher+Beck's Silva. 'But there are opportunities for growth for the companies that work hard and develop a good market strategy.'
Stay up to date
Subscribe to the free Label News newsletter and receive the latest content every week. We'll never share your email address.