Consolidation among label converters looks set to continue, according to two expert presentations at Finat's ELF.
On day two of Finat's ELF, Nicholas Mockett of Moorgate Capital looked at M&A in the label industry, while Norman Bremer of IK Investment Partners, the private equity firm behind the Optimum Group, gave an investor perspective.
M&A activity among label converters seems set to continue apace
The value of packaging industry M&A deals fell to 14 billion USD in 2020 from 17 billion USD in 2019 – a 17 percent decline – as a result of the pandemic, said Mockett. In volume terms, deals in 2020 fell by 22 percent, the lowest level since 2003, but the value of the transactions was roughly the same as in 2016. But Mockett pointed out that the retail sector had suffered far more. Here, value of M&A deals has dropped by 49 percent and volume by 42 percent. 'Given these are the customers of the packaging industry, ultimately, packaging did not do too badly,' he said.
In the label and packaging industry, there are two types of acquirer: 'strategics' – private or public companies already operating in the sector; and 'financial sponsors'. Among financial sponsors are traditional private equity houses, who either provide platform investments or conduct bolt-on acquisitions.
In packaging, two thirds of buyers are strategics – 35 percent private and 31 percent public. 'This is not a surprise given that so much of the industry is in private hands,' said Mockett. Private equity add-ons account for 19 percent of deals, and private equity platform investments 15 percent. 'Typically, 8-10 percent of packaging transactions are in the label segment,' said Mockett.
So why the interest in the label sector? Buyers, explained Mockett, are interested in predictability of revenue. He showed the strength of the sector by analyzing revenue since 2008 of Avery Dennison and CCL – the industry's largest supplier and converter listed on North American stock exchanges. Both have shown steady growth, with a slight dip in early 2020 quickly reversed.
Analysis of their share prices showed Avery Dennison outperformed the Nasdaq tech index and CCL outperformed the Dow Jones Industrial Average and S&P 500 indices since the beginning of 2020; and CCL has performed better than all three indices since 2008. 'This shows potential investors that these industries can be a good bet in the long run.'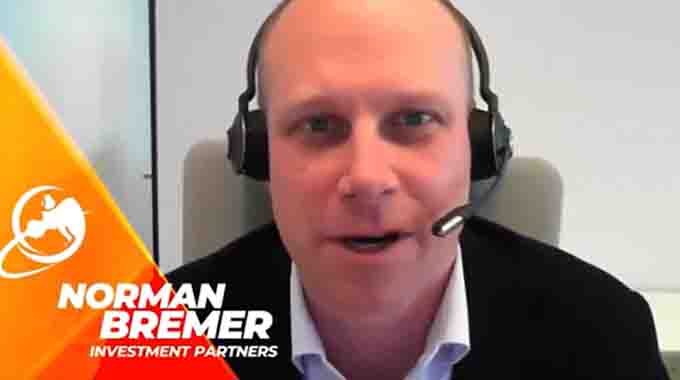 Acquirers have taken note of the sector's growth. Major strategic acquisitions this year alone have included Mactac buying Duramark Products (previously Ritrama USA); Schur Group merging with Interket Group; and Avery Dennison snapping up JDC Solutions and Acpo. Major recent private equity platform deals include Morgan Stanley Capital Partners acquiring AWT Labels & Packaging in December 2020; Triton investing in All4Labels in 2019; and Platinum Equity taking over Multi-Color Corporation (MCC) and merging it with WS Packaging in the same year. Private equity bolt-on deals include MCC's acquisition of Herrods, Fortis Solutions' of Total Label, and Fort Dearborn's of Hammer Packaging in 2021; Fedrigoni's of Ritrama and IP Venus, Resource Label's of Labels West and McDowell Label, All4Labels' of GPS-Rotomet, and Loparex's of Infiana Group – all in 2020.
So why is private equity so prolific? Part of the answer is 'dry powder' – it is estimated that 1.9 trillion USD of private equity funds has been raised but not yet invested, the equivalent of the GDPs of Norway, Singapore, Switzerland and UAE combined. 'You could say it is a seller's market – that's a lot of money looking for good companies,' said Mockett. In Europe alone, the 'dry powder' figure is 300 billion USD.
'This is a robust and defensive industry, predominantly privately owned and still fragmented,' concluded Mockett. 'Financial sponsors, including private equity, will remain potential buyers and consolidators alongside established strategic acquirers.'
Fragmented
Norman Bremer highlighted the appeal to investors of the label sector, which is still highly fragmented, compared to the general packaging sector, which has already undergone significant consolidation. In the latter, price is the main KPC (key purchasing criteria), while large investment is required and capacity utilization is crucial. Packaging tends to be a commodity product. In labels, however, reliability of service, quality and delivery times are key, and focus is on operating efficiently. Low label costs means limited incentive to switch from high-quality suppliers. Investment appeals to the converters, too. Small and medium sized family businesses need a succession plan. External investment becomes appealing when the next generation doesn't want to run the business.
'And there is an increased awareness of the risk of one-site dependency,' said Bremer. 'If your client is growing, you might not have the room to grow with them. If you are part of a larger group, you mitigate part of that risk.' Increased purchasing power and ability to negotiate with suppliers for consumables and equipment is also a benefit to converters who are part of a larger group. Despite a brief pandemic-induced dip, M&A activity among label converters seems set to continue apace.