Labelexpo Americas 2012: Package printing exhibitors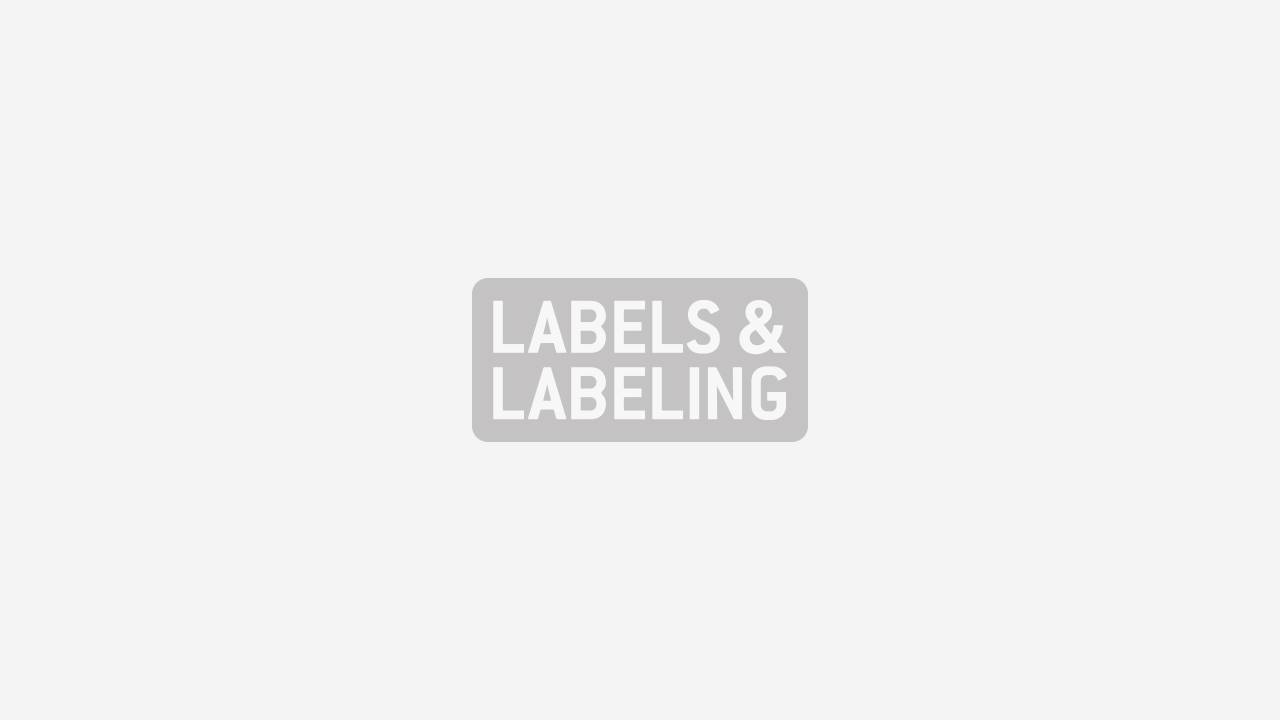 A large number of exhibitors at Labelexpo Americas 2012 will be demonstrating technologies suited for package printing applications. Here, we detail some key companies to see this September at the Chicago show.
Pre-press
EskoArtwork
Booth 5202
EskoArtwork will have its largest ever presence at Labelexpo Americas in 2012, and will show a range of products and services. These include PantoneLIVE support within Esko's workflows, remote proofing and automated production software for hybrid printing environments. On 12 workstations, visitors will be able to experience an array of software solutions for artwork, management, design and prepress, color management, workflow automation and process integration.
Testing Machines
Booth 1650
Testing Machines will introduce the new model 49-56 precision digital micrometer. The system features a comprehensive software program for controlling test speed, auto zero, auto sample detect, selectable opening distance, selectable measurement range, selectable dwell time, built-in auto sample feed option, statistics, multiple languages and calibration records.
Trinity Graphic USA
Booth 5910
Trinity Graphic will be showing embossing plate technology, and talking about how this can improve end products by bringing sculpted embossing into the product line.
Plates and Platemaking
DuPont Packaging Graphics
Booth 5403
DuPont will showcase its new Cyrel DigiFlow workflow enhancement. Designed to expand the capabilities of digital Cyrel and digital Cyrel FAST, this new system delivers superior print quality and productivity. It adds a chamber that allows the creation of a controlled atmosphere during the main exposure allowing one-to-one reproduction of image elements on the plate. DuPont is also showcasing new digital plate technology that achieves higher solid ink density while maintaining high resolution, low dot gain and excellent run length.
(See Fujifilm also, booth 5621)
Press Technology
Nuova Gidue
Booth 5722
Nuova Gidue will show Digital Flexo 3.0, its latest generation of digital flexographic technology. The new system delivers excellent production output compared with other digital printing technologies, and is ideal for print runs of all sizes. The M5 430mm, eight-color UV flexo press shown will be equipped with three die cutting units.
Omet
Booth 3123
Labelexpo Americas will see the launch of the first Omet Xflex X6 all-in-one-pass multi-process press in 530mm width. Omet said such a press can be highly competitive for packaging printers, and label converters, needing to increase their plant productivity without affecting general costs.
Roland DG America
Booth 6412
Roland DG America will be displaying state-of-the-art printer/cutters from its VersaUV, VersaCAMM and VersaStudio product series. The VersaUV LEC-330 UV printer/cutter features DPI, EDP and Label Industry Global award-winning technology for exceptional versatility and stunning matte and gloss finishes, including embossing and other tactile effects. Also on display will be Roland's VersaCAMM VS-540 wide format printer/cutter, and the VersaStudio BN-20, an affordable 20in desktop inkjet printer/cutter.
On-press Tools
Dover Flexo Electronics
Booth 5400
Web tension control specialist Dover Flexo Electronics will demonstrate new devices, including the NW Narrow Web Tension Transducer. This is a robust cantilevered tension-sensing idler roll for label printing and narrow web applications. The new size 0 NW Transducer with a 2.25in roll diameter is the ideal tension sensing device for lighter tag and label applications that don't require the muscle of the size 1 (3in diameter roll) or size 2 (3.5in diameter roll) NW Transducers.
Allison Systems Corporation
Booth 3125
Allison Systems Corporation will be presenting its new heavy-duty dual head peristaltic pump designed specifically for narrow web applications. This pump will provide precise control of ink flow through the chamber on both the supply and return sides.
Mach III Clutch
Booth 3801
Mach III Clutch SensiFlex tension control clutches and brakes will be on display, including the new ultra-low coefficient friction facings. With lower torque capacities, the SensiFlex ULOW models provide finer torque control when very light tensioning is required.
Electromatic Equipment
Booth 131
Checkline's new LS-LED fixed-mount, linear stroboscopes feature lifetime LEDs that never need replacement, making these high-performance strobes virtually maintenance-free. State-of-the-art LED technology and custom optics deliver industry-leading brightness and uniform light distribution, while high-quality construction handles the toughest production environments. Three models (LS-5-LED, LS-9-LED and LS-18-LED) can be used singly or combined to accommodate virtually any web width.
Finishing and Converting
RotoMetrics
Booth 129
RotoMetrics' booth will include AccuStar flexible dies. AccuStar flexible dies respond to the challenges of die cutting 23-micron/.00092in PET liner material – and even thinner (.00075in) films. Given the absolute premium on control of liner strike, the die is machined to a tolerance on total plate height of +/-2.5 microns (.0001in). Advanced manufacturing technology also delivers narrower, more durable blade angles, and laser hardening achieves hardness levels of up to 68 HRC, providing long lasting performance in high-volume applications.
Martin Automatic
Booth 811
Martin Automatic will be running demonstrations of the MBS splicer and LRD rewinder. The MBS butt splicer is known for its versatility in running a wide variety of substrates. The latest version comes standard with a package of features, including ultrasonic sidelay sensors and spiral grooved rollers, for unwinding and splicing many clear film structures. The LRD rewinder accommodates 800mm diameter rolls in the standard model, with larger diameter models available.
Catbridge Machinery
Booth 3510
Catbridge Machinery designs and manufactures slitter rewinders tailored to each customer's needs. The new Model 900 duplex center winder for 32in rewind diameters offers versatility, speed and simplicity. The Model 901-40, a cantilevered duplex winder for 40in rewind diameters, features a patented dual tray roll discharge system. The Model 140-45, a high-speed salvage winder for 45in diameter rolls, provides splice, inspection and slitting capabilities as well as easy roll loading and unloading.
Karlville Development
Booth 158
Karlville Development is to show wide web slitter rewinder, narrow web slitter and inspection, lamination and extrusion equipment. This includes the K3 seaming machine, ideal for shrink converting at high speeds.
Atlantic Zeiser
Booth 6411
Atlantic Zeiser will show inkjet systems for coding, serializing and individualization of various types of security or commercial labels and flat packages, as well as booklet labels. Atlantic Zeiser inkjet solutions meet a broad range of requirements for security, pharmaceutical and cosmetics print applications, and solutions for high-quality individual coding, identification and additional printing with variable, digital data.
Universal Engraving
Booth 255
Universal Engraving will display its world-class graphic arts die products for hot stamping and embossing. A full range of copper and brass engraved dies will be showcased. UEI's engraved graphic arts dies are the premier dies for flatbed rotary stamping and embossing.
Substrates
Wausau Coated Products
Booth 3015
Wausau Coated Products will show several items from the company's new line of flexible packaging products optimized for use on HP Indigo digital presses. Wausau Coated's packaging product offerings include PVC and PET-G shrink sleeve, peelable coffee web, cosmetic packaging film, co-ex heat  seal polypropylene, metallized fractional packaging film, along with 14pt and 16pt folding carton material.
ITW Thermal Films
Booth 1455
ITW Thermal Films will show two new resin ribbons; B325 Flexible Extreme Series Resin for flat head technology printers and P310 Durable Techno Edge for near-edge technology printers. P310 is a high-speed, flexible resin made for flexible packaging applications that require increased smudge and scratch resistance. B325 flexible resin is ideal for a wide array of synthetic materials offering superior adherence and good durability.
Infinity Foils
Booth 255
Infinity Foils will showcase its lines of foil and make-ready products for use in rotary foil stamping and embossing. On display will be foil for both hot stamping and cold foiling. Infinity's superior foil products are offered in a wide shade range, providing narrow web printers with solutions for any application.
Inks
GSE Dispensing
Booth 551
GSE Dispensing will show how its automated ink logistics systems and management software packages contribute to a waste-free, smooth running ink workflow, under the (Th)ink Lean theme.
Fujifilm
Booth 5621
The show will mark the launch of Fujifilm water-based flexo inks. Fujifilm have leveraged the experience gained from providing high-value UV inks to offer printer-friendly water-based inks with optimized viscosity and pour-and-print characteristics. It will also be showcasing the Flenex DLE computer-to-plate (CtP) system for flexo plates.
Read more on Labelexpo Americas here
Read more features from PPW here
Stay up to date
Subscribe to the free Label News newsletter and receive the latest content every week. We'll never share your email address.