The European and Russian label industries are benefiting from mutual collaboration and an exchange of customers and ideas. 
Both the European and Russian label industries have proven remarkably resilient through the Covid health crisis. As a natural part of food, beverage and pharmaceutical value chains, packaging and labeling companies have been rightly categorized as essential industries. 
The restrictions associated with the pandemic have, however, influenced consumer behavior on both sides of the Urals and brought a range of complications into manufacturing processes.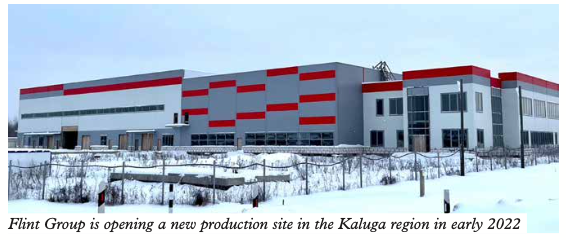 'Due to the spread of Covid-19 in 2020, the volume of printed products in Russia decreased, according to various estimates, from between 8 and 15 percent,' observes Mikhail Aksenov, international sales manager at Danish anilox cleaning equipment specialist Flexo Wash. 'This decline mainly occurred in the commercial segment. By this, I mean all types of printed products except flexible packaging and labels, the producers of which remained very busy during this difficult period. Some 31 percent of businesses are working without a decrease in turnover and almost 20 percent have either already recovered or reduced turnover only slightly.'
'The pandemic hasn't really affected the market. In fact, there might even have been a small amount of growth if the availability of some materials had not reduced, and there have been two price increases since the beginning of 2021,' notes Marat Batyrkaev, general manager off CCL-Kontur in Podolsk, near Moscow.
Continues Aksenov, 'Complete statistics do not exist, but it seems the Russian segment of packaging production showed moderately positive dynamics. The pace of installation of new printing equipment is in line with the trends of recent years. Digital and flexo presses are installed in approximately equal proportions, with a slight tilt towards digital printing.' 
Despite a relatively weak economy, essential industries did manage to increase production, and this ensures that Russia will remain an attractive market for packaging. Industry association NK Pak says demand is growing by between 3-4 percent annually. Currently, two percent of the global demand for packaging is being met by Russia. 
Complementary differences
Europe's industrial base has responded rapidly to consumers requesting more operational transparency and reduced waste and carbon emissions. There has been strong collaboration to work towards better sustainability, recyclability and waste collection programs. 
The Russian market by contrast is not as agile and certainly less flexible. Most packaging is imported from Europe and comes with the product directly to the shelf. Also, social awareness of sustainability and the impact of packaging on the environment is not strong enough to influence and develop new technologies. However, the strong dependence between Russian and European markets provides opportunities for both sides. 
The Russian industrial and consumer packaging landscape is built by significant foreign players such as German company Greiner Packaging, Swiss Tetra Pak or Dutch Weener Plastics. Those companies have a global manufacturing presence and produce packaging for food, pharmaceutical and personal care markets. There are also some significant Russian producers, such as Danaflex, which manufactures 4,000 tons of flexible packaging a month, and Polygraphoformlenie-Flexo. Still, the market is strongly shaped by western producers, which mostly come to Russian to service global clients.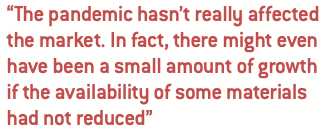 The nationalization policy launched by the Russian government has motivated European packaging companies to localize their production in the country. This is one of the most critical forms of interaction between European and Russian markets because it brings technologies, professionals and experience to Russia.
Globally operating Austrian packaging producer Constantia Flexibles has acquired a majority stake in the Russian TT group of companies, rebranding it to Constantia TT. It is the second plant Constantia Flexibles runs in Russia after Constantia Kuban located in Timashevsk. 
Mondi has also invested in its Russian flexible packaging plants in Aramil and Pereslavl. 'This is an important region for Mondi, which is why we have integrated the supply between both Aramil and Pereslavl, now called Consumer Flexibles Russia,' says Peter Orisich, CEO of Mondi Flexible Packaging. 'Offering flexibility as well as products that are sustainable by design are a top priority for this region.'
Flint Group Packaging Inks is opening a new production site in the Kaluga region in early 2022. Company president Doug Aldred is bullish: 'As one of the largest packaging markets in the world, Russia holds significant growth opportunities for our business. We're delighted to announce a series of strategic commitments to the region.'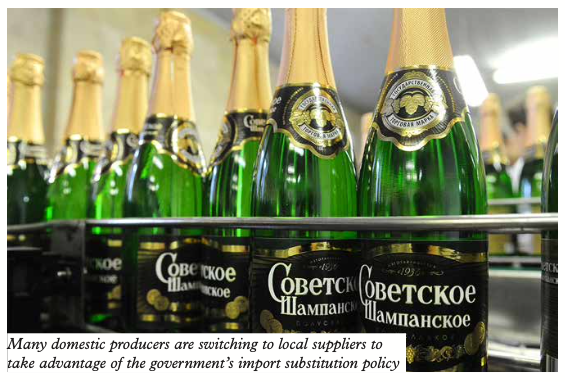 Most large companies based outside Russia have been quietly producing and selling their goods there for nearly two decades. They run tightly integrated value chains without much participation from local producers and often continue to purchase components from their global partners. In some cases it means that companies are buying their so-called 'Made in Russia' packaging from other localized western companies in Russia. This way, goods 'produced in Russia' get wrapped into imported packaging and go directly to the shelves of Russian stores. 
For example, German milk and dairy producer EkoNiva purchases its packaging from Swedish group Tetra Pak. European companies continue to interact with their global partners rather than buy components from local producers because of what they perceive as a lack of quality control and technological development. 
Challenges and opportunities

The Russian domestic packaging and labeling industry has been adversely impacted by the difficult economic and geopolitical situation seen in recent years, says Helena Stepanischeva, business development manager for Paritet Systems, EyeC's distributor in the region. 'Unfortunately, purchasing power has been declining over the past few years and is likely to continue to decline. Another challenge is the desire of industrial consumers to save money, from raw materials to environmental issues. Other negative factors affecting the packaging market include problems with the import of raw materials. The industry is negatively impacted by rising costs and declining margins for packaging and label manufacturers.'

According to Marat Batyrkaev, market saturation and competition are obstacles to industry development: 'The labeling market has always been extremely competitive, new players are constantly emerging because it doesn't really cost a lot to open a business – only around EUR 1m of equity. That's why there are a lot of small printing houses producing pressure-sensitive labels in Russia. It also shapes market behavior. Many printing houses behave aggressively when offering prices, sometimes even not considering their production capacities because they want to attract a client at any cost. It impacts the market from both a profitability and clients' payment discipline perspective.'
CCL-Kontur's co-owner thinks that the labeling and packaging market will soon experience a shortage of materials, especially polymeric materials, which will see a rise in prices and adverse delivery conditions. 'This is the new reality we need to learn how to live with. Therefore, printing houses not having enough equity might suffer from a payment crisis,' adds Marat Batyrkaev.
'There's an active rise in prices with all goods around the world,' agrees Aksenov. 'Some types of raw materials have risen significantly and given that in many cases we're talking about futures contracts, we can expect a further significant increase in prices for equipment and materials for printing production.'
Aksenov says already prices are rising and most companies are facing a shortage of raw materials. Many essentials are simply impossible to buy. Printing houses may want to pass price increases onto their customers, but this will presumably face strong resistance.
Helena Stepanischeva agrees the industry is negatively impacted by rising costs and declining margins for packaging and label manufacturers. 'However, on a positive note, domestic producers are switching to local suppliers in all production areas to take advantage of the government's import substitution policy. We also see a significant commitment to improving product safety and introducing new materials that can increase the shelf life of products. The industry is being stimulated by the population's desire for a healthy lifestyle and the desire for convenience of consumption: packaging and labels must be eye-catching and easy-to-use. It makes the industry grow.'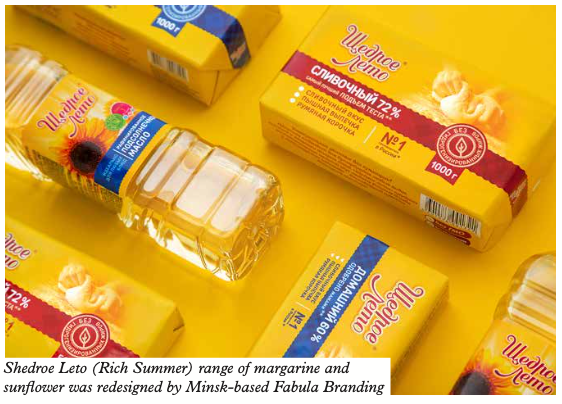 Stepanischeva also sees a rising interest in the Russian packaging and labeling market in digital technologies. 'To be competitive, brand owners must target smaller and smaller market segments and are in dire need of timely, cost-effective short-run packaging, and this is the area of digital printing. In this case, it proves to be profitable and economically viable.'
Stepanischeva lists more critical trends surfacing on the Russian market: use of packaging materials that provide an increase in the shelf life of products; improvement of packaging and labeling materials; better design to attract younger customers; improvement of transportation and storage systems for packaged goods; and finally personalization, that packages must be equipped with QR codes or other codes that can be easily tracked. 
'It should also be noted that we registered an increase in online trade because of the pandemic. The demand for online orders of goods has grown significantly; therefore, increasing the speed of processing orders via the Internet and personalization is an ideal solution. This trend towards general digitalization fits perfectly with the steady growth of digital printing.
'While on the one hand these emerging economic conditions provide manufacturers of packaging materials and products with specific new opportunities, on the other hand it requires significant optimization of their activities.'
CCL's Marat Batyrkaev notes that smaller runs have been the primary trend for the past few years. 'At some point in time, everyone was concerned just about the price being as cheap as possible, while today the trend has changed towards more sophisticated decoration technologies. Overall, the labeling market is growing but at the level of 5-7 percent annually. Of course, in future the market might be significantly influenced by the government's regulation on packaging recycling and not by what's best for pressure-sensitive label production.'
Recycling
Manufacturers throughout Russia want to boost their production capacities. When they do this, they must abide by the legal regulations for recycling. There's a set quota of recycling for certain types of packaging. In 2020, 45 percent of corrugated cardboard was targeted for recycling. For wood, cork, cardboard, paper and aluminum-based packaging this rate will be 20 percent and 30 percent for both glass and metal. 

The planned environmental taxes for paper and cardboard packaging amount to 3055 Rubles (almost 40 EUR) per ton, but these have been delayed due to constant protests. Consumers are also increasingly refusing to buy single-use packaging made of plastic. One customer in four takes their own bag to the supermarket, for example.
But the Russian packaging industry has a long way to go to meet these emerging demands for package recycling. While in the European Union 42 percent of plastic was recycled in 2018, in Russia this number reaches only 10 percent. 
In addition, one should not exaggerate the push coming from consumers. 'Only 16 percent of Russian consumers consider sustainable packaging as an important factor when making purchasing decisions,' comments Mila Novichenkova, marketing director at Ipsos Russia. Speaking at a recent webinar, she said: 'It might seem like a low percentage, but the young generations are now born ecologically responsible, and the sustainability angle is very important to them. However, mass consumerism relies on manufacturers to take responsibility for sustainability.' In the majority of cases, products in smart, expensive packaging end up at the same landfill as cheap plastics. 
Nevertheless, the impact of European companies on the Russian market is significant. For instance, in 2020, Tetra Pak and Valio launched the first eco-packaged milk product in Russia. 
Honest revolution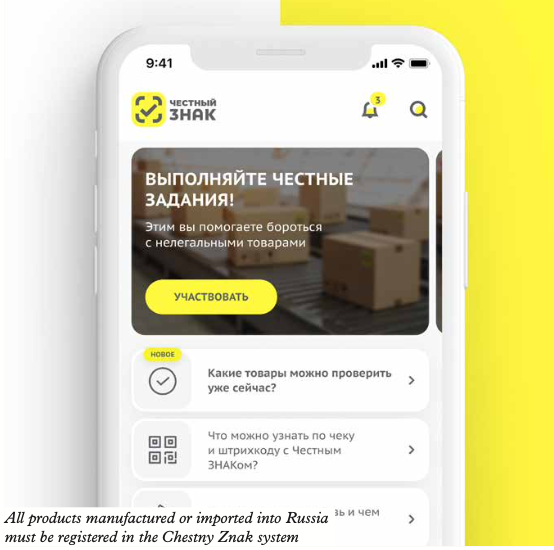 Russia is currently undergoing a real consumer revolution. By the Decree No. 1957 of the Government of the Russian Federation, approved on December 31, 2019, the labeling of certain products with Data Matrix codes (QR codes) has become mandatory since October 1, 2020. From now on, all products manufactured or imported into Russia must be registered in the Chestny Znak (Honest Sign) system, and their packaging must contain a QR code. Upon recognizing the Data Matrix code by the Chestny Znak application, the buyer obtains all necessary data on the product, including information about declarations and certificates issued for these products.
The main objective is to guarantee the authenticity and declared quality of goods being purchased by customers. Phased implementation began in 2019 and is due to conclude in 2024. The regulations are stringent, and the consequences of non-compliance are harsh. The most notable is exclusion from Russia's market or heavy fines written in the country's Criminal Code, including 'deprivation of liberty.' 
'This initiative allegedly aims to improve the traceability of goods from production site to point of sale and the government would like to collect more taxes,' says Marat Batyrkaev. 'However, we don't think there's a huge counterfeit market of undocumented goods for the program to eradicate. Currently, the Chestny Znak track and trace system doesn't work as intended. All printing houses and consumer goods manufacturers are working in "test mode".'
Adds Aksenov, 'Obviously, the Chestny Znak track and trace system will help combat unlicensed products and protect the customer from counterfeiting. Along with this, the system allows you to control customs payments and is attractive from the point of view of tax collection. On the other hand, several manufacturers are negatively disposed towards the system because it requires additional permits for manufactured products and the performance of certain procedures, which entails additional costs. This wil particularly impact small businesses.'
Many businesses approached by L&L preferred not to speak about this subject at all; some gave insights but wished to remain anonymous. Several problems surfaced from our conversations. The main ones seem to be lack of clear guidance both for brand owners and converters, followed by the question of who should bear the implementation cost. Converters also noted that despite the government's claims, there is no straightforward turnkey technology they can turn to comply with the new legislation. Several data matrix service providers have come and gone, and the burden of marking products seems to be pushed onto printers.