Securing India's pharma supply chain
India is the world's largest exporter of generic drugs, so rampant counterfeiting has implications beyond its borders.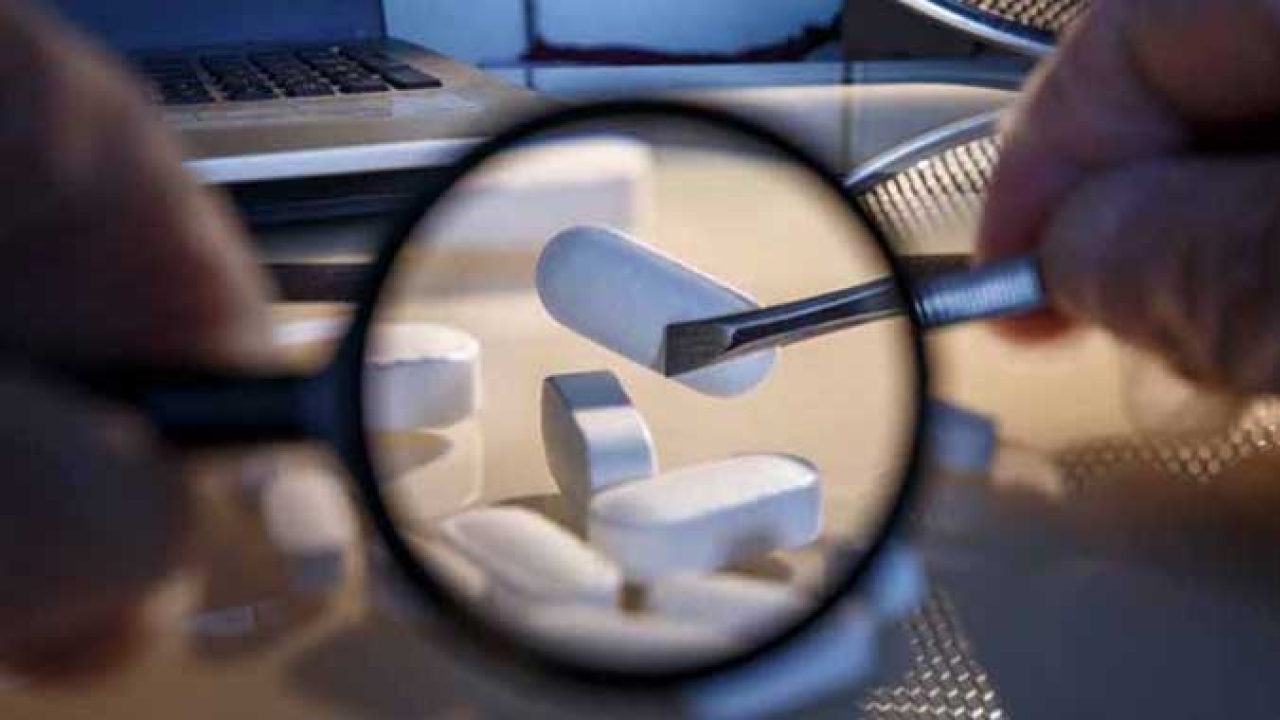 The pandemic exposed the many loopholes in India's pharma supply chain that encouraged counterfeiting of Covid-19 vaccines and medicines. Illicit vaccines and medications were being circulated in India, especially during the second wave of the pandemic. The country saw counterfeit copies of the drug Remdesivir circulating in the black market at increased prices.
During a virtual event, Gaurav Bhatia, general manager – supply chain, Reliance retail – pharma, highlighted that the impact of spurious drugs produced in India extends beyond its borders. 'India is a pharma export hub. Figures suggest that 55 billion USD of pharma products are exported from India. US imports 25 percent of pharma products from India and EU imports 40 percent.'
Girish Pai, chief business officer at PharmaSecure, said that counterfeiting of drugs not only impacts the health of a patient but also results in loss of revenue for genuine manufacturers and deters the expansion and development of the pharma industry. It encourages developments in the supply chain and anti-counterfeiting measures to tackle the issue.
Praveen Gedam, IAS, additional CEO, National Health Authority, said the National Health Authority is working on Digital Health Mission to prepare a drug registry of India. 'It should enable us to monitor the supply chain in a much more efficient way.'
He is of the opinion that an improved supply chain will not only provide more choices to consumers in terms of drugs, but should also enable the identification and tracking of the origin of a drug or SKU.
Regulations make it mandatory to add track and trace features to exported pharma products from India, but is left up to brands as a voluntary decision for the domestic market.
The panel agreed that serialization could be a step towards securing the domestic pharma supply chain.
'Serialization could be easy to adopt. Companies with old infrastructure might need additional equipment for existing packaging lines. It calls for complete packaging line automation,' Prabir Das, SME, Pharma Packaging, explained.
'However, it is a mammoth task to enable serialization on each unit of a [pharma] product sold in India. The pricing is mentioned on each strip, and it is not technically feasible to do serialization on each unit. But there are other options available through which we can secure packaging by including features such as tamper-evident, anti-counterfeiting and authentication features.'
Adding to Das' point, Subrato Dey, DGM, Industry engagement GS1 India, said that track and trace could be implemented at the secondary and tertiary level of the supply chain before moving on to the challenges of barcoding and serialization on each strip of drug.
Authenticity
India is seeing the emergence of e-pharmacies and it is a growing segment.
Bhatia is of the opinion that as e-pharmacies deliver drugs directly to the end consumers, they could be instrumental in securing the supply chain. They can help identifying the responsible parties in case of a breach.
Barcodes and non-cloneable codes could further ensure the authenticity of a product.
Regulations make it mandatory to add track and trace features to exported pharma products from India, but is left up to brands as a voluntary decision for the domestic market
'India has the highest penetration of smartphones after China. They can scan barcodes and non-cloneable codes,' he added.
Pharma labels and packaging, with details such as name, address, license number of the company dispensing a drug, serial number and details of a drug, could bring transparency to the entire pharma supply chain. Customers could easily authenticate a product by scanning unique codes printed on its label or packaging.
In absence of a salesperson, labels and packaging should be able to communicate the details of a drug and verify its authenticity. 'If the government supports these initiatives, it will be excellent for patient safety,' Bhatia emphasized.
Pai says that the Drug Technical Advisory Board has come up with voluntary guidance for large pharma brands. The guide urges brands to put unique identifiers on the packaging or label that could help consumers authenticate a drug using an SMS. 'It puts the authentication power in the hands of patients. It is a quick and easy measure.'
Concluding the discussion, Prashant K Gupta, country head sales, Shriram Veritech Solutions, said that if product identification, authentication and integrity can be taken care of during the supply chain, consumer safety will be greatly enhanced. There has to be a mix of physical and digital security. Packaging needs to be better equipped for security. And a digital form of authentication could become a verification medium for consumers.
Stay up to date
Subscribe to the free Label News newsletter and receive the latest content every week. We'll never share your email address.