LMAI organizes interaction with brand owners
Label Manufacturers' Association of India (LMAI) organized the first interaction between its printer members and prominent brand owners in Delhi.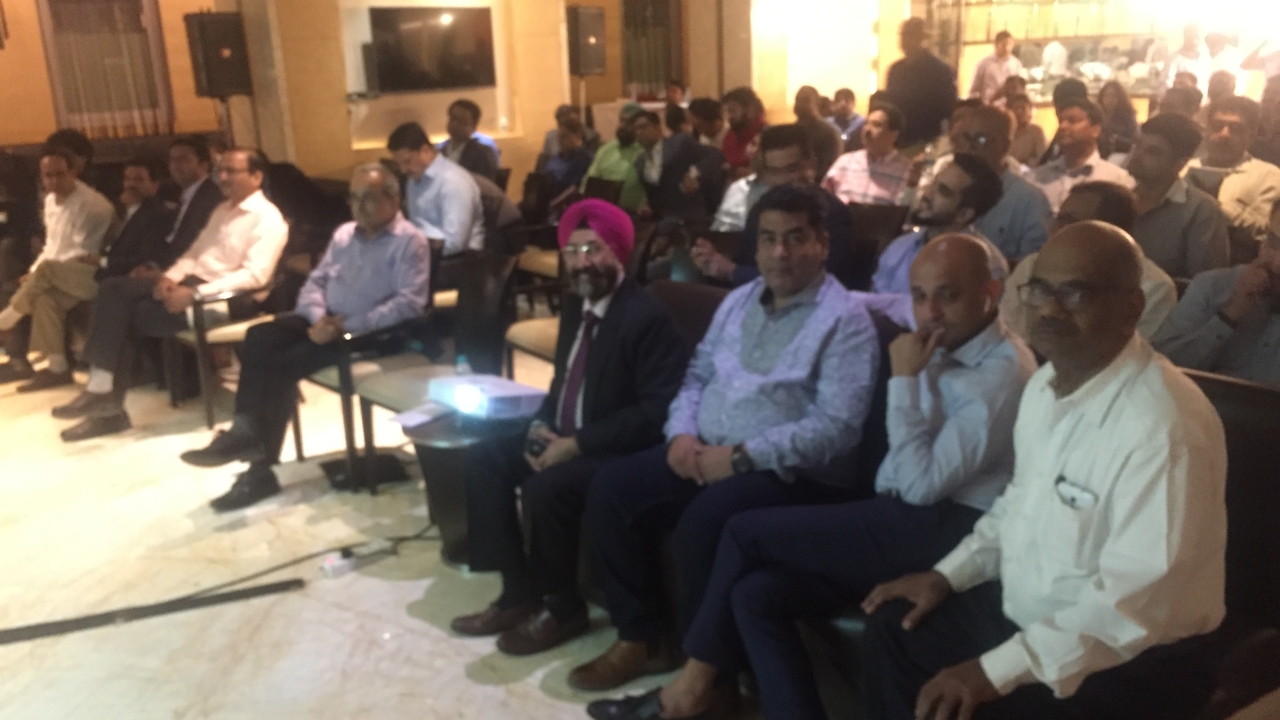 Titled 'Brand Owner's Perception of Labels in Changing Scenario', the event was supported by Avery Dennison, Dupont, SMI Coated Products, Creative Graphics, Flexo Image Graphics, J N Arora Group, and Vinsak.
The platform discussed challenges faced by brand owners and indicated the importance of a constructive dialog between two parties to ensure innovation, the need for shorter lead times and sustainability.
Barun Banerjee, head of packaging at Nestle South Asia region, Nestle India, focused on the need of sustainable and recyclable labels. He further added that self-adhesive is a preferred technology and expected to grow further in beverage industry. 'This is followed by wet glue labels and the expanding shrink sleeve market. In-mold labels is growing at about 3.5 percent every year. Combined growth of all labels will be 4.5 -5 percent year-on-year,' he said.
Banerjee further said that visual and tactile changes will impact the consumer in many ways. He also focused on green initiatives and new technology, as well as digital print and personalization, and the need of protecting products using anti-counterfeiting features on labels.
Echoing similar thoughts, Rahul Bhargava, vice president, packaging at Sun Pharma, said that the company has brand protection features on some of its products already. He further explained the importance of customer feedback in the pharmaceutical industry that enables the company to develop packaging according to the requirement. 'More than 70 percent of recalls in the pharmaceutical industry globally occur due to defective labels. The responsibility lies with the brand owner to deliver correct artwork, information and font size on a pack,' he explained.  
Amiya Pradhan, assistant manager, corporate packaging development within the FMCG division at Dabur India, stressed the importance of mnemonics while developing a label design. He said that labels must be made interactive and smart with out-of-the-box and cost-effective ideas to engage with consumers. Here, he spoke at length about disruptive packaging and how labels and packaging can help brands be innovative to create a special product image.
Kousik Saha, associate director, head of packaging commercialization at PepsiCo, put more focus on the first moment of truth. 'Consumer needs to have some engagement with the pack when s/he sees it first. A pack should get a consumer excited. Product positioning and consumer engagement are important elements that can be achieved with a label,' he said.
He further urged printers to reduce lead times so brand owners can experiment with newer substrates and raw materials. 'Partner well with your stockist or manufacturer so delivery lead times becomes less. You must also look at enhancing serial coding technologies so you deliver labels with back side printing in the same time as regular labels,' Saha said.
Touching on legal compliance and government regulations, which have recently caused brands to entirely change their labels, Saha suggested that printers must get proactive and work closely with not only brand owners but also government agencies so they are clued in about such developments and are better prepared to cater to changes.
The need for beverage manufacturers, he said, is to reduce time to market. Citing an example, Saha said: 'In India, we label 600 bottles per minute on our labeling machine. Th entire line stops if there is a variation in thickness of the material that the label is printed on. It gets jammed and takes about 15 minutes to start again, which results in huge losses for us. So, ensure your supplier's quality is consistent.'
Packaging expert Deepak Manchanda spoke on the role of label design that results in delighting customers. 'Design and marketing can make an everyday product a product of desire, and labeling is a big part of it. It all boils down to customer experience and environment created for the brand. Disruption is, thus, a very important part of design and affects customer experience. Design establishes intimate relationship between packaging and communication with end user,' he said.
Highlighting the trend in vogue, he said that several brands have nutritional values on the front of the pack so the consumer is pictorially informed. It is important that a designer creates an aesthetic label while still adhering to compliances and government regulations.
These presentations were followed by a panel discussion where Pankaj Bhardwaj, senior director and general manager at Avery Dennison India, asked brand owners the reasons that limit them from using existing modern technologies such as thinner and recyclable liners, smart and intelligent labels, amongst others that are available in the Indian market.
Banerjee responded: 'We, as brand owners, are trying to accept these technologies and looking for the right application. Sometimes, we feel the consumers don't use this technology very often in India but these are widely used in developed markets. We need to educate consumers so we can win this journey together. It is a matter of bridging this gap and we will see how to take this forward.'
Sustainability and environment issues were discussed at length too. Bhargava said that Sun Pharma looks at decreasing the use of raw material, reducing its grammage and ensuring the availability of material close to the factory in order to be environment friendly. He suggested that Dupont and similar companies research on ways to eliminate solvents in blister packs and develop high barrier material so aluminum and other materials can be eliminated from packaging as they add lot of stress on the environment.
Banerjee added that it was important to look at the right material or substrate for food packaging to avoid wastage. It is also critical that clear segregation of waste is done efficiently at source. 
Saha agreed and said that government needed to define plastic recycling so the correct infrastructure and technology can be put in place.  
Banerjee then informed delegates of the consortium that started eight months ago with five industries under the guidance of Central Pollution Control Board. It is a consortium for Extended Producers' Responsibility (EPR) and involves 10-15 big companies including Nestle, PepsiCo and Dabur, amongst others. The consortium has already collected more than 1000 tons of waste that is ready to be recycled.
Applauding the effort, Manchanda added: 'While individual brand owners have roles to offer reduction at source, raw material suppliers must come out with more sustainable and recyclable materials. And unless there is more adoption of these materials by brand owners, the cost of these materials is not going to come down.'
Bhardwaj took the opportunity to state Avey Dennison's 2025 sustainability goals and annual reports published online. He said that 56 percent of the material used by the company is already from sustainable sources.
Of recycling, he informed that Avery Dennison India has made progress on liner recycling. 'We will be able to collect it from the brand owner's site and recycle it at paper mills. The project is in the pilot stage.'
Ajay Mehta, managing director at SMI Coated Products, requested brand owners to not always insist on reducing cost because that will not lead to sustainable systems, and focus on saving the planet.
As a concluding remark, LMAI president Kuldip Goel, and managing director at Anygraphics, launched a web portal, Advantage, for association members. It enables them to share details of extra raw material and any machinery to be sold on a common platform, accessible only to member companies. 'With this initiative, we aim to save a lot of material that goes waste without being used and improve the health of the industry as well as save environment,' explained Goel.
As a step to contribute towards saving the environment, LMAI has also successfully planted 500 trees in Delhi-NCR and the initiative will be taken across the country.
Stay up to date
Subscribe to the free Label News newsletter and receive the latest content every week. We'll never share your email address.