Meyers eBook on sustainable packaging
Ebook to help CPG brands engage with younger shoppers from the Gen Z and Millennial generations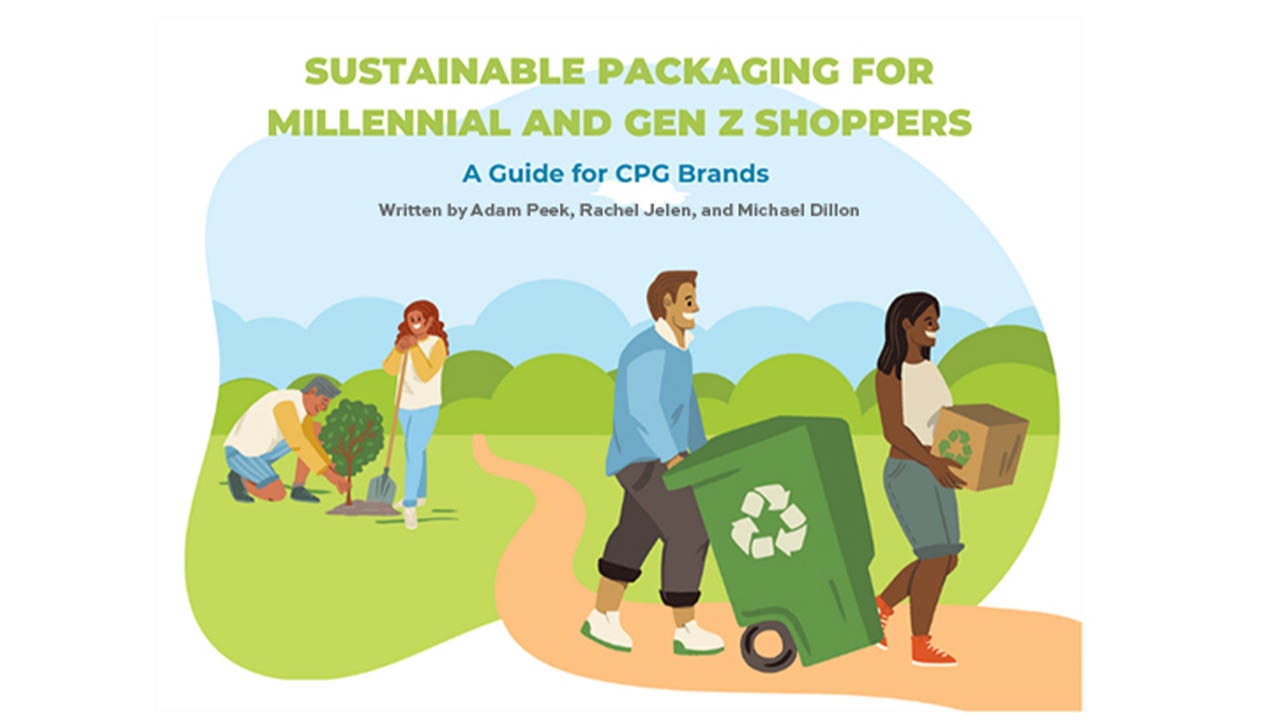 Minnesota based label converter Meyers has published a new eBook 'Sustainable Packaging for Millennial and Gen Z Shoppers – A Guide for CPG Brands'. The new eBook represents an expansion of the company's dedication to leading the industry in sustainability, encompassing the process of product creation as well as business operations.
Its objective is to aid CPG brands in engaging with younger shoppers from the Gen Z and Millennial generations.
Sustainable Packaging for Millennial and Gen Z Shoppers – A Guide for CPG Brands offers insights from experts and industry insiders with revealing statistics on millennial and Gen Z consumers and their mindset on sustainable packaging. The eBook includes beneficial and innovative tips on how to make your brand's packaging more sustainable.
'I'm always humbled by the knowledge I've gained from the awesome people I've had on the people of packaging podcast,' said Adam Peek, senior vice president of sales, Meyers, and co-author of the new eBook. 'I'm stoked to have the opportunity to share valuable insights with a wider audience, which I believe can greatly benefit CPG brands.'
Michael Dillon, chief revenue officer, Meyers, and co-author of the new digital publication, said: 'I believe all the best companies do more than just focus on their bottom line — rather, they strive to make a positive impact on the world for the greater good. This eBook is our opportunity to do that by sharing industry insider insights.'
The new eBook covers information on a variety of sustainable practices, including the use of recyclable and reusable packaging, incorporation of recycled materials, details on compostablity and circularity, and guidance on sustainable design principles. It also includes an in-depth look at evaluating materials for recycling, how to switch to more sustainable packaging, tips on marketing a brand's sustainability, and much more. The authors hope readers will share the eBook with their coworkers to help inspire their companies to seek more sustainable packaging. The eBook is available to download here.
Stay up to date
Subscribe to the free Label News newsletter and receive the latest content every week. We'll never share your email address.