Read later
Digiflex appointed Bellissima DMS trade shop member
Pre-press company Hamillroad Software has appointed Digiflex, one of India's leading flexographic platemaking companies, to take its Bellissima DMS screening to market.
Digiflex is one of the leading flexo platemakers based in Hyderabad, India, with a mission to continuously improve its business processes and productivity and equipping its clients with the most up to date technology.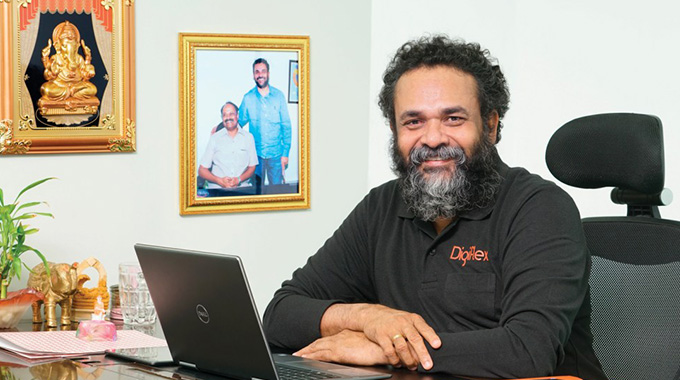 'When we decide to invest in the latest technology and equipment, we research the market to offer something new that gives our customers and us a unique selling proposition,' said Muralidhar Nalli, CEO of Digiflex. 'From day one, we developed a customer-focused culture within the business. We listen to the needs of the market and look to address the challenges with technology and people. The Indian market is rich in rotogravure printing for flexible packaging. Still, as brands and printers look to adopt more environmentally friendly and cost-effective approaches, flexographic printing is seen as the preferred printing application to address these concerns.
'We have seen many Bellissima print samples, from promotional to production pieces, and they are photographic quality prints. We lead the India print market in redefining flexo plate and print quality – Bellissima gives our customers and us an economic and competitive advantage over rotogravure. We are very excited about the future by introducing this technology.'
Pierre Hammond, commercial director at Hamillroad, added: 'The team at Digifex is a good fit with Bellissima. It has a clear understanding of where technology meets the market's needs and is very proactive in its approach. We expect it to be very successful in India.
'Brand owners are looking for a no-compromise solution to replace gravure, and since its launch in 2017, Bellissima has replaced gravure production jobs globally. We're also seeing users exploit Bellissima's long-run capabilities in anger, with a 2.0 million linear meters wide web flexible packaging run completed on just one set of MacDermid LUX ITP 60 plates. Our mission is to continue building on this and make Bellissima the cost effect Ultra-HD flexo print solution for all flexible packaging.'