Read later
Harn uses Domino press to label oxygen concentrators
Harn Engineering Solutions in Bangkok has been using its 7-color Domino N610i inkjet label press to digitally print full-color labels incorporating variable data QR codes, which are being used in the fight against Covid-19 in Thailand.
Her Royal Highness Princess Maha Chakri Sirindhorn granted The Chaipattana Foundation permission to use funds from the Chaipattana Covid-19 Aid Fund to acquire these high-flow oxygen concentrators, which are being distributed on loan, free of charge, to hospitals, affiliated field hospitals, and first responders in Thailand to help medical personnel treat Covid-19 patients with respiratory issues.
The unique QR codes printed by Harn on Domino N610i are used for online traceability of the oxygen concentrators.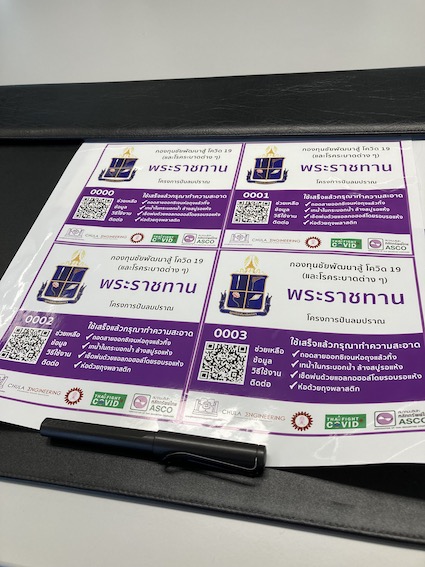 'It is vital that the print quality of the unique variable data QR codes is of a high resolution and consistent quality for scanning purposes,' commented Dr Jain Charnnarong, president of the Recipients of Ananda Mahidol Foundation. 'There is an important and robust disinfection procedure to ensure hygiene and safety standards of the oxygen concentrators, which necessitates thorough cleansing with alcohol wipes before they are dispatched to the next patient. This means that the labels must be capable of maintaining print quality and readability of the QR codes after withstanding repeated wipes.
'We needed a fast, reliable, and high-quality printing solution to deliver the short print runs of these labels in a short lead time. The Domino N610i label press enabled us to meet these demands and digitally print these labels. We are pleased that we have been able to support this essential project in the fight to combat this unprecedented and devastating pandemic.'