Abbott Label installs Domino N610i
In February 2020, Abbott Label added the Domino N610i digital UV inkjet press to its label printing arsenal, expanding its capabilities and taking its business to the next level.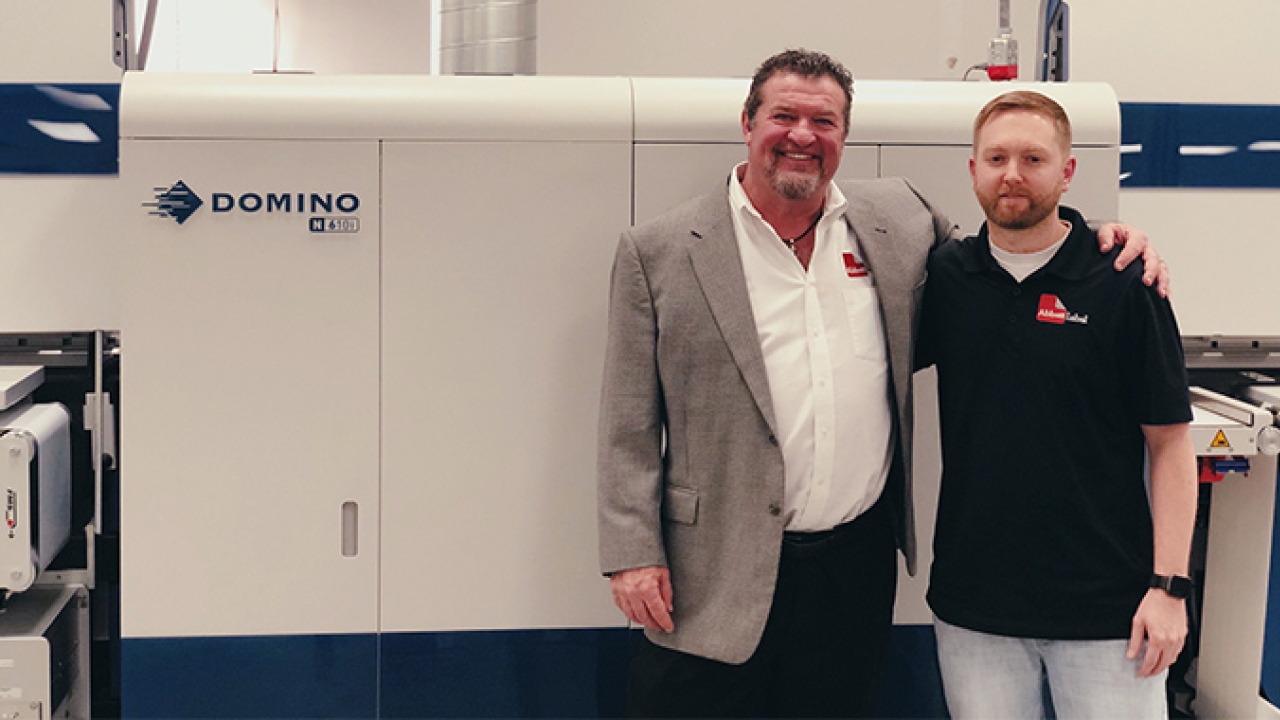 Abbott Label is a 20-year, family run trade-only label manufacturing company. The company was founded in 2000, but the Abbott family has been in the printing industry for over 40 years, dating back to the late 70's. President John Abbott's father, Jerry, bought a failing printing company called Metro Label in 1978, and by the time he sold it two decades later 1998 it was one of the top label manufacturers in the United States. Jerry Abbott took the company from barely surviving to strongly thriving. 
Abbott Label's organization is comprised of four strategically located manufacturing facilities across the United States in Texas, Georgia, California and Illinois. Its capabilities include running flexo up to 20 inches wide and up to eight colors, and in its Dallas facility, the company has digital printing with an HP Indigo, now the recently installed the Domino N610i. 
'Digital is a necessity in today's market,' John Abbott said. 'We learned about Domino in 2013, which is when we first started seriously investigating digital printing. We were very impressed with the technology, but a little unsure as there were not many units installed in the US at that time. We have had an HP Indigo WS6600 in production since 2014, and we have been completely satisfied with the HP, but we wanted to jump into the inkjet market as we believe it better serves the markets we sell into. We are presented with many consecutive bar code opportunities. In some instances, we are unable to capture those with the HP. Our costing models with the Domino have led us to believe we can be extremely competitive on consecutive bar code work.' 
Abbott says that because his company has been selling into the digital market for some time, there is a good deal of work the company can immediately transfer to the Domino, maintain current pricing, and achieve a higher margin. 
'With our distributor network, we feel we can load the Domino up with work in a short period of time, giving us a quick ROI,' he said. 'My objective is to make sure that everything within the business is running as efficiently as possible, and I encourage our team to find ways to help us grow into the future. Our goal at Abbott is to be a one-stop shop, and our focus is custom labels for decorative packaging. However, since we are trade-only, it really depends on what our customers need.'
Stay up to date
Subscribe to the free Label News newsletter and receive the latest content every week. We'll never share your email address.