Campolina Offset buys Kodak Achieve platesetter
North Indian print business Campolina Offset Printers has invested in Kodak Achieve 400 Thermal Platesetter supplied by Monotech Systems.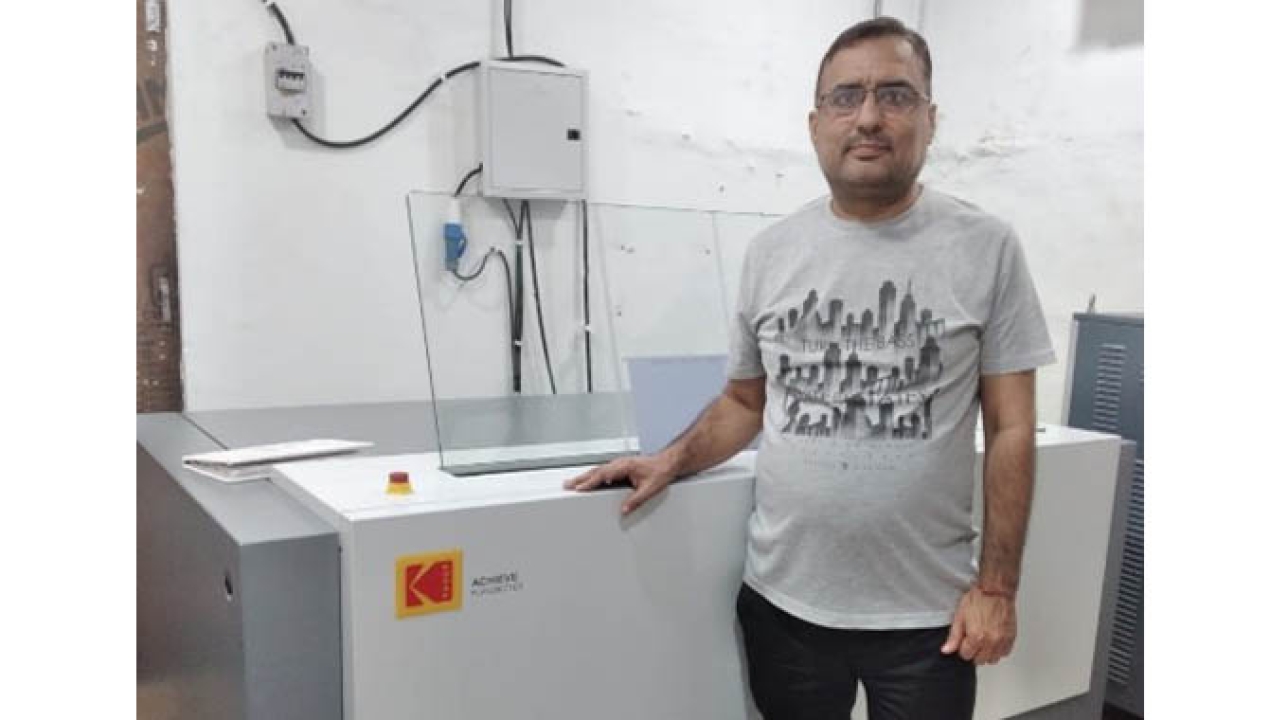 The company consumes approximately 2,000 – 2,500 plates per month from third-party pre-press bureaus.  
Manoj Arora, director, Campolina Offset Printers, said: 'For any plate rejection, we had to wait for the new plate which was delaying our services. Moreover, the secrecy of the job was also an important concern for us as we are into the labels and packaging business. Due to all these reasons we decided to make the setup in-house and opted for Kodak Achieve platesetter which is productive and has a process-free operation.' 
Situated in Sirmaur, Himachal Pradesh, Campolina Offset Printers started with 2-color offset machines in 2010. The company offers short-run packaging and roll, vinyl, waterproof, sheet, thermal, pharmaceutical and vial labels.  
'The Kodak Achieve offers a process less technology which contributes to sustainability and hence it was the first choice. Monotech Systems has good after-sales support, and they already have a good reputation in the market which was vouched by the third-party vendors too. We also have recently purchased a digital label press from them. It has been a wonderful experience interacting with the team and with their services,' Arora said.   
Kodak Achieve T400/T800 Platesetters CTP devices deliver Kodak's thermal light-valve imaging technology. The machine is based on Kodak Trendsetter Platesetter platform and is available in several automation and speed options.  
Stay up to date
Subscribe to the free Label News newsletter and receive the latest content every week. We'll never share your email address.