International Label & Printing installs CEI/Domino hybrid press
International Label & Printing, a converter of labels and package printing based in Elk Grove Village, Illinois, has installed a 'CEI BossJet powered by Domino' hybrid press.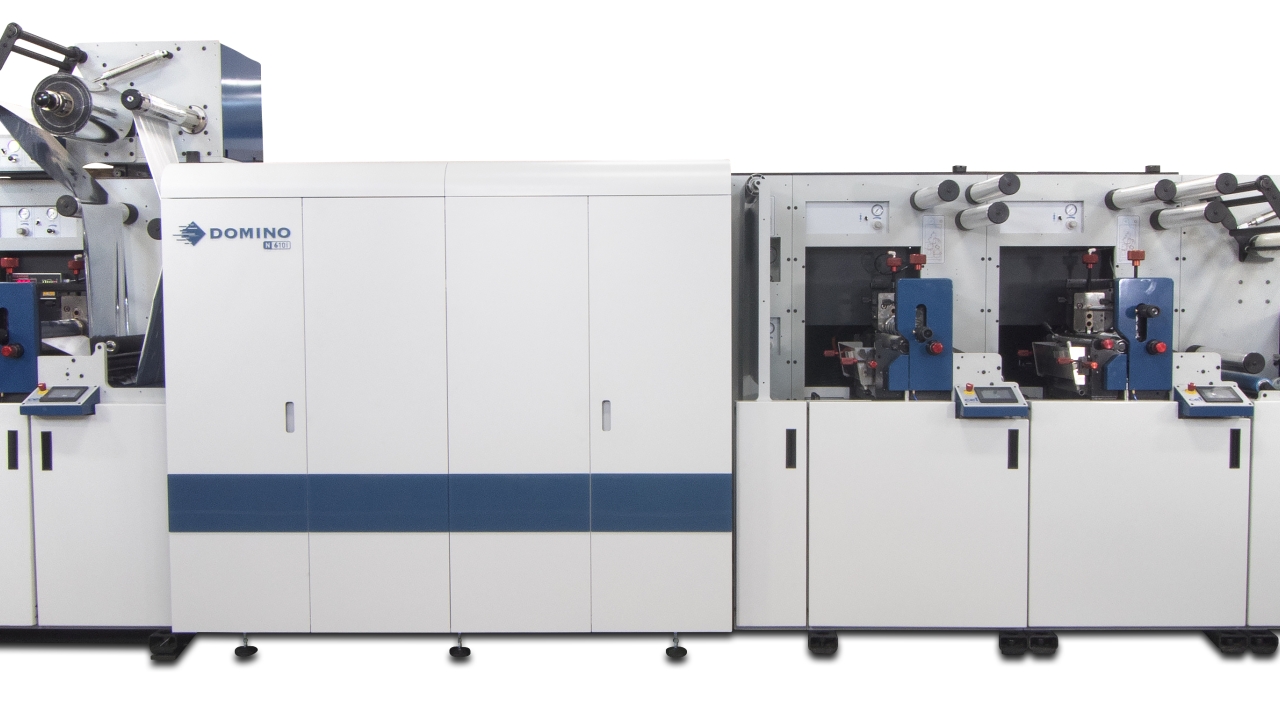 Mark Turk, president & CEO at International Label & Printing, said: 'In-line operation of printing and finishing, and the ability to run multiple webs, pre-and-post coatings when necessary, foiling, and two-sided printing were some of the reasons for investing in this hybrid press. 
'We have the press configured with two UV flexo print stations (one before the Domino N610i and one after).  We have a rail system with a cold foil tower with unwind and rewind, which will allow us to run wet lamination or lamination with a liner. There is also a second matrix take up unit, a turn bar, and a second unwind and take-up unit for running multiple webs, as well as a sheeting stacker/conveyor for running roll-to-sheet applications.'
Discussing what types of jobs and substrates the company plans to run on the new press, Turk revealed: 'Anything that is manufactured on a roll. Part of the decision-making process to go this route was to have the ability to run unsupported films. There are many small-quantity applications that large wide-web printers have asked us to produce.  Now we can, while also featuring some of the sharpest, most opaque white printing in the industry today.'
International Label & Printing took its first step into digital printing a few ago when it purchased a 5-color (CMYK+W) Domino N610i digital UV inkjet label press. 'After a year of having the Domino press, we thought our flexo business would drastically decline because of that. We were taking jobs off those presses. The exact opposite has happened. We've never been busier flexo-wise since we've gotten the digital, so it has really opened up a lot of business for us on the flexo side.'
Since that time, Domino launched its seven-color digital UV inkjet version (CMYKOV+W) of the N610i. The idea of expanded gamut, more printing and finishing capabilities, and having the entire process in-line propelled International Label & Printing to take their next step with the installation of 'CEI BossJet powered by Domino'.
'The extended gamut feature and new ink system from Domino have proven to be even better than advertised. The print quality on jobs is much sharper and shows much more detail. We are very impressed,' added Turk.
Stay up to date
Subscribe to the free Label News newsletter and receive the latest content every week. We'll never share your email address.