Label and package printing industry predictions for 2019
The label and package printing industry tells L&L what will be big in 2019.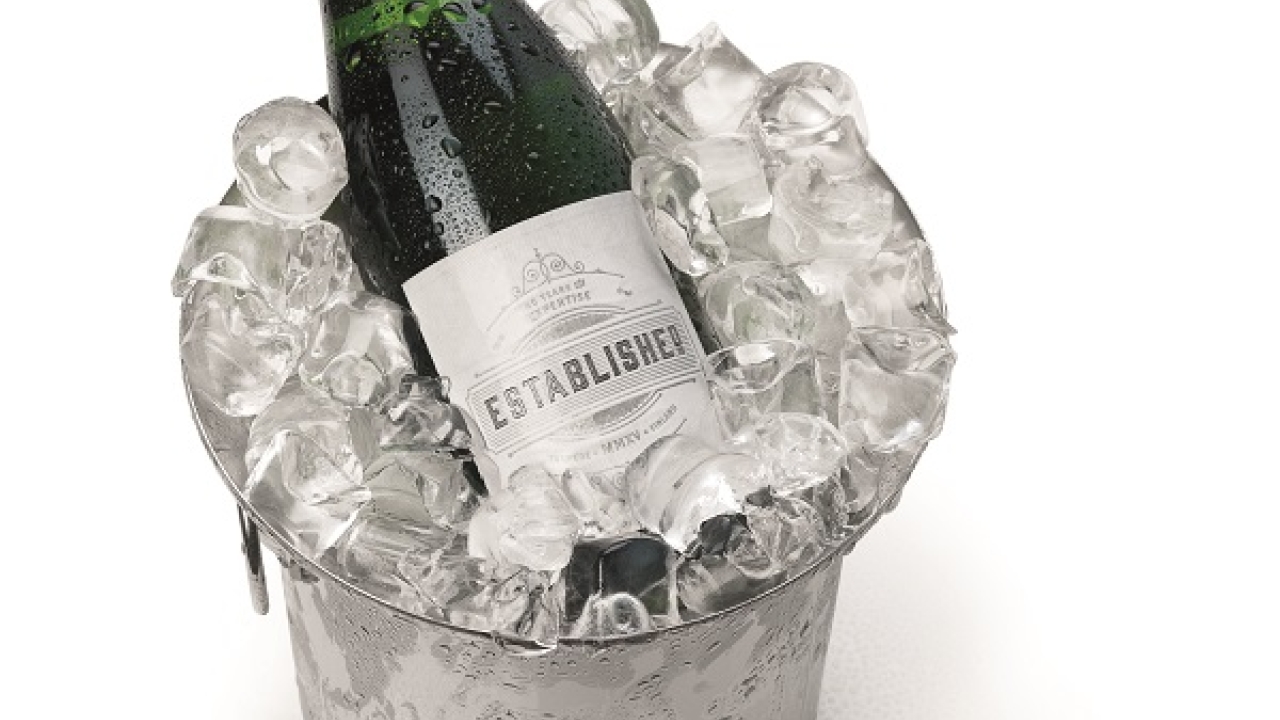 The next 12-18 months are shaping up to be an important time for the label and package printing industry. Numerous technological and corporate developments look set to evolve the industry yet further, while plenty of revolutions can be expected also. Labelexpo Europe 2019 will assuredly play host to many of these, from the ongoing developments in package printing, digital printing and substrates, to new players entering the market and updated senior management teams introducing themselves.
Additionally, Labels & Labeling is celebrating its 40th anniversary shortly. Make sure to read our special anniversary edition that is issue 6, 2018. As part of our anniversary celebrations, we have been sharing articles from the publication's archive that reflect and celebrate key milestones in the industry, such as the rise in use of flexo, digital printing, RFID, AR, personalized labels, the environment and more. 
Before reading on, review last year's predictions article here and see how close the industry was to predicting the future.
--------------------------------------------------
| Nick Tucci, Avery Dennson | Federico D'Annunzio, Bobst | Matt Francklow, Creation Reprographics | Mark Naples, DataLase | Andy Cook, FFEI | Gerard Heanue, Heidelberg UK | Dr Thomas Baumgärtner, Herma | Yogev Barak, HP Indigo | Himanshu Kapur, J K Fine Prints | Jokin Iruretagoiena, Lemu Group | Dr Nathalie Muller, Linkz | Josh Roffman, Loftware | Jimit Mittal, Monotech Systems | Reto Simmen, Mouvent | Jakob Landberg, Nilpeter | Chris Ellison, OPM (Labels & Packaging)/Finat | Gillian Ewers, PragmatIC | Gary Seward, Pulse Roll Label Products | Andrew Siwicki, QLM Label Makers (Australia) | Simon Pugh, QLM Label Makers Group | Ralph Giammarco, S-One Labels & Packaging | Laurent Lassus, Sato France | Bui Burke, Screen Europe | Doug Niemeyer, Teklynx | Harveer Sahni, Weldon Celloplast |
--------------------------------------------------
Nick Tucci, vice president and general manager, Avery Dennison North America
In 2017 we predicted that 2018 would be a big year for intelligent labelling and sustainability and we were definitely on the right track. 
For us intelligent labeling – and most specifically RFID technology – is moving from successful use cases in the apparel and footwear industries into other categories. In 2018 we saw a surge of interest and number of pilots across food and beverage, beauty and aviation. Those business cases teamed with some breakthrough innovation launches that we are making in the space in 2019, lead us to be very confident that it will be another growth year for intelligent labeling and smart packaging.
Although we predicted there would be an increased focus on sustainability in 2018, we did not predict the speed of change that we have seen so far. Sustainability is fast becoming not only a smart business decision for organizations, but a real influencer in consumer choice and as such has rapidly become a priority conversation for our customers, their customers and our suppliers. While we continue to expand our Clear Intent portfolio of sustainable solutions, our priority in 2019 is to focus on waste across our entire value chain – ensuring that we have an increased range of products available with recycled content, that our products themselves enable or do not impede recycling, and that we ourselves are making bold steps forward in collaborating across our value chain to reduce labeling waste. It is a journey that we have been on for some time and for which we are proud of our achievements so far but one where we have huge, long term ambition, some of which we will realize in 2019.
Overall we believe that 2019 will be a year of significant change in both our industry and in the broader ecosystem .  We are prepared for change and look forward to creating the future with our customers, partners and suppliers.  
Find Avery Dennison in the L&L suppliers directory
averydennison.com | @AveryDennison
Federico D'Annunzio, strategic products marketing director, web-fed, Bobst
Maintaining the level of perceived quality that strongly influences the purchasing behavior of consumers is paramount for brand owners, hence the need to satisfy the requirements of color and quality consistency of the printed output and of repeat jobs in order to achieve 100 percent product quality conformity with the job master request.
Conformity on a global scale can be achieved through the digitalization of the workflow which improves the process repeatability and consistency and is independent from human error. This means that the type of print process will become less relevant by comparison to the digitalization of the printed output, which can ensure a full control of all the variables. This will lead to a standardization of the printing systems towards processes such as the extended color gamut, towards standard color separation systems sharing the same color space and the same print results.
Because the print results will be the same, irrespective of the system by which label or a packaging jobs are printed, the discriminating element for the choice of the print technology will be the economic value, namely the most economically efficient print system depending on factors relating to the type of job such as the run length, along with the local cultural value in terms of locally preferred printing method.
Find Bobst in the L&L suppliers directory
Matt Francklow, managing director, Creation Reprographics
Sustainable packaging isn't just the production of renewable, recyclable or eco-friendly materials – it covers a whole range of design and production choices. Through 2019 and beyond we predict awareness of this will continue to increase amongst consumers, brand owners and suppliers as the industry begins to take a holistic, sustainability-focused view of the packaging supply chain.
To tackle the complexities surrounding sustainable packaging development, businesses must address the efficiency of the pre-press process. Digitalization in the pre-press workflow process is vital for eliminating duplications, setbacks and errors. What was once a manual process and often required unnecessary repetitive back and forth can now be a fully automated pre-press workflow process. Complete digitalization of the pre-press environment is critical to creating competitive advantage, minimising waste, and delivering speed to market for brands.
In addition to the continued sustainability focus, brands will seek ever more exciting and interactive labels to help their products stand out in the increasingly crowded retail marketplace. This may take the form of enhanced design properties and special finishes and increased functionality to offer something new and different to consumers.
Search the L&L suppliers directory here
creation-repro.com | @Creation_Repro
Mark Naples, chief sales and marketing officer, DataLase
Moving into 2019 and beyond, we predict that printing solutions will become even more consumer-focused. Packaging personalization and customization will be at the forefront of brands' product development strategies, focused on delivering enhanced consumer engagement. Companies will be able to use innovative technology, such as DataLase photonic printing, to create brand loyalty and market share by delivering unique information on product or pack which fundamentally strengthens their relationship with individual consumers.
New technology will uniquely bring together the benefits of conventional printing with the flexibility of digital printing to deliver revolutionary engagement campaigns where instant reactivity to ever-changing regulations, market demands, consumer trends and individual tastes are paramount. This will positively influence consumer behaviour and become a key driver for companies in achieving their Corporate Social Responsibility (CSR) goals.
We will see new ways for brands to engage with their target consumers long after the supermarket shelf or store counter. As a result, we predict this will lead to rapid, late stage product and packaging differentiation allowing them to react instantly and tailor their packaging to deliver the greatest relevance to the consumer.
In contrast to the past, these innovative solutions will also help remove, not increase, complexities in the supply chain, despite the use of variable data and prevalence of short run work. They will reduce the number of SKUs, positively benefiting supply chain costs, condense lead times and increase sustainability.
Search the L&L suppliers directory here
Andy Cook, managing director, FFEI
At Labelexpo Americas 2018 it was clear that inkjet and hybrid production systems have become mainstream and well accepted by both label convertors and brands. For 2019, we expect to see the introduction of Industry 4.0 technology in to these systems to enable more automation, efficiency and control. The ability to collect and analyse large volumes of data throughout the production processes, combined with artificial intelligence (AI), will enable vastly more accurate job cost estimation, production choices and management control – especially in the complex production environment of multiple printing and finishing processes.
With this technology adoption trend, we will see hybrid presses able to cover an even wider variety of work, reduce waste and increase consistency per job. These trends will lead digital hybrid systems to dominate the medium run length market, especially now inkjet speed is approaching a level that's comparable to traditional flexo.
It's not just about printing speed. Hybrid presses can provide a lower operational cost than either traditional or pure digital, particularly when combined with AI systems for control. In addition, automation is key to reducing waste and improved consistency – automatic changeovers, automatic set-up pressure, registration, automated recall of set-ups for specific substrates – maximizing uptime and deskilling operators.
We are seeing a growing number of other processes fall in the scope of digital print – inkjet varnish, inkjet foiling, inkjet screen white alternatives. With a drive on productivity and added value, more hybrid solutions will have digital embellishment and finishing options, including single purpose print bars. Convertors will fuel this as they increasingly look for digital solutions to application 'problems' – rather than digital solutions looking for an application problem to solve.
Expect to see a greater range of applications, with very specific requirements, being met through such technology – printing spot colors on the backside of labels for example. Furthermore, we are seeing digitalization of traditional technologies. Press set-up has gone from nearly 30 minutes to just a couple of minutes with only a few meters of waste. The devices are highly automated, sophisticated, easier to maintain and most importantly interconnected to management systems and support systems.
Find FFEI in the L&L suppliers directory
Gerard Heanue, retiring managing director, Heidelberg UK
My three wishes for the printing industry as I retire are that the sector gains the recognition it deserves, that it promotes itself better to the public, and that both printers and suppliers invest more in young people and training.  
Find Heidelberg in the L&L suppliers directory
Dr Thomas Baumgärtner, managing director and Self-adhesive Materials division head, Herma
Sustainability is not a fad but rather a basic attitude that we are seeing more and more in our direct customers, label printers, but also in label users. The summer of 2018, which was exceptionally hot and long in many parts of Europe, has reinforced the certainty many are already feeling: man-made climate change is a very serious problem. Last year, the member states asked the EU Commission to present its strategy against further warming in the first quarter of 2019. Next year, the EU will also continue to exert its influence to decrease the huge mountains of plastic waste in the world's oceans. Plans include blanket bans on various plastic products as well as drastically increased recycling quotas. Both topics will certainly affect our industry in 2019 and beyond, generating many discussions.
A leading specialist for self-adhesive materials, we meet the demand for eco-friendly packaging and labels by choosing suitable label materials and adhesives. In addition, resource-saving production processes and the promotion of sensible recycling methods are decisive factors for the overall view. 
In this context, linerless labels will certainly play an increasing role in the market in the future. By eliminating the liner, these labels can be used without leaving behind any residual materials.
However, there are great potentials waiting to be tapped in conventional labels, too. Many small contributions can add up to substantial results. For instance, we have compensated for the carbon dioxide emissions of our fleet of 79 vehicles by collecting and recycling discarded siliconized release liner for the seventh year. In doing so, we somewhat counteract current resource scarcities. Due to extreme demand in Asia, primarily in China, and continuing market growth in Europe, we are now facing material shortages, for instance regarding paper.
Even today, end users are already increasingly interested in the origin and recyclability of packaging, for instance in natural cosmetics, in fruit and vegetable packaging, and in all products in the burgeoning organic sector. Biodegradable, compostable materials thus become interesting alternatives to petroleum-based polymer substrates.
However, the main challenge will be making not only the products themselves more sustainable, but also the production processes. I am certain that we will discuss and push forward the idea of intelligent networking – such as the Internet of Things – under this aspect over the next years.
Find Herma in the L&L suppliers directory
herma-material.com | @HERMAmaterial
Yogev Barak, head of strategy and business management, HP Indigo
In 2019, HP Indigo expects increased demand and momentum for digitally printed applications that can help solve new challenges faced by brands. These hot market trends can be summarized as:
Find HP Indigo in the L&L suppliers directory
Himanshu Kapur, director, J K Fine Prints
The Indian label industry is moving towards a cleaner and greener future with an increasing number of companies demanding green certifications, sustainability and recycling initiatives. Other compliances such as labor rights, industrial safety, water treatment plants, are also becoming important.
In press technology, we see more wide and mid web widths coming in as they result in higher productivity with minimum input costs. Most presses are well-equipped and highly automated.
In sales, I see high diminishing returns since many new players have entered the flexo market with no or little knowledge of this field, leading to unreasonable pricing which in turn puts stable companies under price pressure.
Mergers and acquisitions will continue, leading to a handful of players who control the top end of the market, which is not a good future. Family-owned companies will be far and few in between large corporates. The giants are not affected by the low unorganized spectrum of industry. Big companies' purchase costs are lower than the mid spectrum of players so they work on low but sustainable margins. I see the middle spectrum will continue to be most affected by this trend.
Label volume and growth will not be affected since India has a very low per capita consumption, but the bloodbath will continue due to low prices.
Search the L&L suppliers directory here
jklabels.com | JK Labels on LinkedIn
Jokin Iruretagoiena, sales director, labels business unit, Lemu Group
The outlook seems to be very positive for the year 2019, with five percent market growth, similar to previous years.
During the last decade the label industry mainly focused on adapting its infrastructure and know-how to the increasing tendency of the market to short runs, especially for value added labels. But simple labels with one or two colors and linerless labels will expand very rapidly with the boom of the e-commerce and organized retail worldwide. That means a more polarized market: short runs of value added labels and long runs of simple labels.
Essentially the challenge for both type of job is the same: minimizing changeover costs, product variability and delivery periods. The solution for this goal is what we call 'automation3' – automation of information flow, automation of changeover operations and automation of handling.
This process has already happened in the analogue POS rolls industry 10 years ago where Lemu Group is the world leader with self-designed and manufactured fully automated solutions from master roll to the pallet.
Our goal for next year is to present to label manufacturers our industrial production concept for long runs of standard and linerless labels.
Find Lemu in the L&L suppliers directory
Dr Nathalie Muller, CEO, Linkz
Brands and consumers are becoming aware of connected print, which links to useful, entertaining or amazing content. The technology is all there, with many useful applications. For example, we can scan a label with thermochromic ink telling us whether a product is still safe to consume, whilst simultaneously logging where that product was produced and who transported it from where to where. 2019 will be the year that printers and customers will try and find out how easy and useful connected labels are.
Search the L&L suppliers directory here
Josh Roffman, vice president, product management, Loftware
It seems that 2019 has a lot in store for the industry as supply chains and the solutions used for managing them have become increasingly important. This of course includes labeling, as it has become clear that a comprehensive enterprise labeling solution is critical for driving improvements and optimizing supply chain activities.
Forward thinking companies are beginning to recognize the interconnected nature of enterprise labeling and artwork management as they look to fully automate and streamline business processes. This is because, frequently the content on a label is like that included on product packaging. As a matter of fact, it's quite common that supply chain labels and packaging artwork utilize the same content, images, warnings, translations and phrases. In both cases it's critical to have the most up to date content. There also are common stakeholders involved in supply chain labeling and product packaging that are looking to manage the same content – whether it's regulatory, brand, regional or customer information. In both cases, it's important to enable these stakeholders to manage labeling and product packaging smarter, faster and more efficiently with a configurable workflow framework, including eSignature capabilities.
As companies move toward streamlining labeling and artwork management, they also are continuing to recognize the benefits of using cloud-based applications. Today's businesses are moving more of their IT infrastructures to the cloud, so they can focus more on their core businesses, simplify maintenance and streamline their on-demand provisioning of hardware and software. Using a cloud deployment and a SaaS financial model provides a great deal of flexibility and predictability. With this approach the need to acquire, configure, upgrade and maintain hardware and software is removed. There are no servers, no installation, no infrastructure required. This reduces operational expenses including IT resources and capital expenditures while, at the same time, it simplifies deployment and reduces maintenance. Another advantage is the financial predictability this model provides. Ultimately, deploying in the cloud and utilizing a SaaS model improves productivity, increases focus on your business instead of infrastructure, and provides cost certainty.
While businesses continue to embrace the cloud as a preferred deployment method for their enterprise applications there are still more technological advances having dramatic impact on global supply chains. Businesses are investing in technology to augment or replace existing practices to improve supply chain operations, which is resulting in increased efficiencies and cost savings. And, when it comes to digitalization, labeling is at the forefront because it offers a key source for curating digital information, with the physical representation of digital information often being encoded in the label. It's important to note that labeling is at the heart of it all as it becomes more commonplace to scan a label to obtain vast amounts of information about the product and its journey through the supply chain. The label provides that essential link so that companies may capture specific product information, which may include certificates of origin, PO numbers, lot numbers—all of which can be used to link back to the source. This is why labeling is becoming more and more critical as traceability, especially as technologies such as IoT and blockchain are moving from theory to reality.
Find Loftware in the L&L suppliers directory
Jimit Mittal, vice president, IPS, Monotech Systems
Labels and packaging is the fastest growing segment globally. Expected year-on-year growth is about 17 percent in India itself. While flexo label press manufacturers are adding high-end automation to reduce wastages and turnaround time between jobs, digital printing has evolved especially UV Inkjet tremendously in the recent time, not only for short and medium runs but has been successful in delivering label printers and brand owners expectations with many other value-added features and specialities.
This year, the number of digital installations have surpassed conventional printing machines. And this trend will continue to grow for the next five years. Hybrid solutions are becoming more successful and are in great demand, where customers can enjoy the benefits of digital with low-cost conventional finishing and converting options.
In India, we expect at least 20-30 more additions of digital equipment very soon. It is the fastest growing industry and digital has a great scope. The expectation is for more than 50 percent of label printers to have digital printing capabilities in the next 2-3 years. Digital workflow is very user-friendly with minimum set-up time and the shortest turnaround. UV inkjet technology in digital printing is evolving as the most flexible solution. It is now matured enough to compete with any other technology though, continuous development and upgrades are going on. 
Find Monotech Systems in the L&L suppliers directory
monotech.in | @monotechsystems
Reto Simmen, chief business officer, Mouvent
From my point of view, in 2019 we will continue to see the already quite wide spread trends in the industry continue to put pressure on label converters – more flexibility in the supply chain, shorter turn arounds and more just-in-time production. Going along with that, the request for consistent print quality not only within a batch but moreover throughout many reprints spreading into various local production lots all over the world will force label printers to innovative solutions.
Furthermore, with a growing awareness of the wider public on subjects like sustainability, the trend for stronger government regulations in areas of food compliance, waste disposal and others will have a strong impact on the industry.
So, anyone active in the printing industry will face a broad range of challenges and needs to select his investments carefully and manage them in a clever way. As inkjet technology is becoming ever more mature matching conventional printing methods in quality, output capacity and cost, we will see an even further acceleration of these technologies finding their way to production floors. New formulations of inkjet inks namely in the area of water-based inks will come out of the lab stage and make their way into the industry, offering a valid solution to deal with part of the challenges printers face. However, having a flexible, reliable and sustainable print technology in one's production equipment mix will be key to any business to be successful and survive not only the next but the years to come.
Find Mouvent in the L&L suppliers directory
Jakob Landberg, director, sales and marketing, Nilpeter
From a technological point of view, our industry is refining existing solutions left, right and center.
With the aim to improve performance and accelerate sustainability, we anticipate the growth of 2018 to be lower than 2017 in terms of printed square meters. Converters are focused on replacing obsolete technology with high efficient solutions, both conventional and digital. More and more turn their focus to niche areas, such as short-run flexible packaging and ECL, avoiding the downsides to commodity printing, creating a huge market for modern technology with multi-substrate and application capabilities.
The borders between different product decoration techniques will disappear, and narrow web converters will continue to increase their abilities and offerings in a large number of applications, such as self-adhesive labels, in-mold, tube laminates and shrink sleeves. We also predict that inkjet hybrid solutions, personalization and event-specific labeling and decoration will gain an even stronger position and additional market share.
However, with today's political and financial climate, we will experience unprecedented levels of uncertainty. Even the stable world has become unpredictable. Nevertheless, one thing is certain with 2019 to be a year of anniversary. Nilpeter will turn 100 years old as a family-owned company, currently managed by third and fourth generations.
Find Nilpeter in the L&L suppliers directory
Chris Ellison, managing director, OPM (Labels & Packaging)/Finat president
Automation so far isn't quite where it could be: printers can't yet use many of the web-enabled press' features while printing, as they do not always interface smoothly to the other software used to manage the average printing company today. If we cannot receive and record new data and send it as integrated data throughout the entire business, it renders some of this cutting-edge technology available almost useless. Many of the existing MIS press or web-to-print apps are nowhere near as sophisticated as the software we all have on our modern smartphones. That's in part because their user interface isn't as sophisticated, and in part because they aren't as 'smart' or intuitive as the apps we use on our handheld devices daily.
Most of this has to do with how data is being brought into our printing companies. The connectivity is there, the computing power is there and the data is there. But the communication and knowledge share between press manufacturers, MIS, QA and tooling OEMs, that provide our key Industry services, is not. What's been missing, however, are means to interact with that data in seamless and smart ways using common naming conventions and platforms. A super user group of those willing to collaborate to drive integration and change will hopefully come out on top in 2019.
That's what artificial intelligence (AI) will change. A breakthrough of on-press AI and algorithm solutions will be the most important next step in label printing technology in 2019. We have Amazon's Alexa and Google's Home, maybe our assets will be able to take instruction via recognized voices and phrases?
Importantly, the integration of these now-commonplace AIs will bring machine learning and predictive capabilities onto our presses, enabling assets to personalize the printer's experience. From the set-up of the press to training information and app preferences, these AIs will learn what you need and then configure the presses automatically. AI-enabled automation can streamline many kinds of repetitive tasks and in line with trends in manufacturing sectors, we will certainly see more of that evolution I hope in 2019.
In the future maybe like our cars, the press itself would request a service – the AI could be put into a weekly maintenance report state – reporting back on lubrication, alignment of rollers, doctor blades, servo motors, register, safety guards, etc. The asset could predict when a part would fail, and then book a maintenance slot and order the spare parts—all by itself. Additionally, the few remaining things which we might need to set-up or configure ourselves will be configured through voice-commands. No more need to push levers and buttons. With AI becoming the new user interface, connected presses, cameras, finishing equipment and tooling will become truly useful and integrated into our connected businesses.
When it comes to industry digitization and the Internet of Things, converters tend to be ahead of the press manufacturers and OEMs who will continue to invest in IoT and cloud technology capabilities in 2019 to deliver the platform, for example in areas like supply chain management and IT.
The future is all about agile. Agility in the business is key to rapid changes in market demands. The more connected converters become, the more high-performing and agile their IT infrastructure must be. It will lead converters to streamline and automate all areas of their businesses, especially in non- productive areas like finance, HR, marketing and sales, or even customer service.
All the OEMs know this, and all of them are investing in cloud infrastructure to solve for higher agility, lower cost and the capability to manage demand fluctuations.
While progress in printing technology will continue to be made in the next 12 months, the breakthrough to fully automated presses will not come in 2019. There are still numerous technical challenges preventing us from reaching higher levels, and the technical skill required by an operator on-press means that it still remains a great career opportunity for the next generation. Label printing remains a creative industry that embraces change and technology to take brands into the future.
Virtual reality will probably stay where it currently is in 2019 – the technology has its uses, but augmented and mixed reality have proven much more useful. We will see even more AR use, in brand marketing, training and patient care for an aging population. The shift to more AR will boost the rise of another somewhat new technology in virtual 3D representations of physical products.
One day, every label that leaves a factory will come with 3D – how to take a medicine, bake the cake, taking the client on a different journey that starts with print.
Find Finat in the L&L suppliers directory
www.opmgroup.co.uk | OPM on LinkedIn | www.finat.com | @Finatcom
Gillian Ewers, vice president, marketing, PragmatIC
In recent years, there have been significant advances in the flexible electronics industry. With the development of PragmatIC's ultra-low cost flexible integrated circuits (FlexICs), it is now feasible to incorporate intelligence into everyday objects. The reducing cost of implementing RFID/NFC technology on mass market goods offers new opportunities in 2019 for direct consumer engagement and increased efficiency in supply chain management.
However, this technology could also be used to help recycling and reduce waste. A low-cost inlay, with a unique ID, could be added to product packaging allowing consumers to access localized recycling information with a simple tap of an NFC-enabled smartphone. To incentivize the consumer to recycle more, a smart recycling bin could count the number of items that are placed into it and give the consumer credits for how much is collected. Thus, promoting positive behavior rather than the negative 'Pay to Throw' schemes that propose to charge for the amount of unsegregated waste.
2019 looks set to be an exciting year and this new technology has the potential to pave the way towards achieving the EU's challenging goals to reduce landfill to a maximum of 10 percent of municipal waste by 2030 and play a major part in the war on waste.
Search the L&L suppliers directory here
pragmatic.tech | @pragmatic_ltd
Andrew Siwicki, general manager, QLM Label Makers (Australia)
Label converters in Australia feeling the pressure from sustained increases in operating costs and raw materials may start to see the impact on growth and profitability. Combine this with the demands of investment in new technology and we could potentially see more companies leave the industry or consolidate with others.
I see a growing demand for direct engagement between convertors and brand owners as companies seek to reduce costs and gain a better understanding of which innovations and print technology they can utilize. Convertors with flexible or hybrid platforms seem best positioned to provide brand owners with the solutions they require for fast-changing market conditions and growing numbers of SKUs.
Premium is the new normal. Brands that once traded on 'value' are now competing against private labels that reflect both quality and value. Label companies will be expected to find solutions for economical and fast-to-market embellishments that meet both budget and brand expectations. 
Customization and personalization look to go to a whole new level as boutique brands adopt the concepts in new and innovative ways.
Search the L&L suppliers directory here
Simon Pugh, CEO, QLM Label Makers Group
For the label industry in 2019, the manufacturing sector appears headed towards a continuing and faster pace of consolidation. Some markets are now going through the inter-generational change that occurred in Australia in the last 15 years. Combine this with the increasing sophistication of consumers requiring higher quality labels and you will see some converters sell rather than take on the necessary capital costs.
Owners and participants in the supply chain, especially around food, are wanting greater adoption of sophisticated track and trace technology to manage the growing concerns surrounding product authenticity and precision recalls.
For brand owners, the desire for greater consumer engagement will see an increasing demand for faster changes in designs and greater diversity of SKUs. Brands in the FMCG space are now replicating the notion of 'fast fashion'. This will increasingly push convertors to digital platforms and ink-jet could be a major contender for its cost and flexibility.
Consumers are increasingly being drawn to the capabilities of labels and packaging interacting with them via smart technology. This will see greater use of augmented (and mixed) reality and 2D barcode technology to enhance a customer's brand experience. This provides brands with enormous opportunities for direct engagement but also results in greater responsibility and transparency for claims of provenance and authenticity.
Search the L&L suppliers directory here
Gary Seward, managing director, Pulse Roll Label Products
As predicted previously, we've seen digital ink and color management systems become more widely adopted in the past few years with many printers moving away from their reliance on Pantone books to using spectral data to control and monitor color. As the industry continues to embrace and invest in digital printing technology alongside conventional flexo printing presses, we see a key challenge for printers to match the print quality and brand colors irrespective of the printing process.
Closed-loop color management will become one of the keys to success in making label printers more competitive. By closing the loop, converters can guarantee that, no matter which press a job is printed on, or whether it's flexo or digital, the print will match proof every single time. This offers significant flexibility to brand owners and retailers who can choose the most suitable print process whilst at the same time be confident that their brand colors will be reproduced accurately. This surely will be the next big trend in bringing flexo and digital more seamlessly together.
UV flexo printing for tags, labels and shrink sleeves, continues to offer exciting opportunities for innovation, technological advancements and new developments. Brand owners are also differentiating their products on the shelf by turning more and more to sensory packaging that engages with the consumer. As finishing technologies become increasingly advanced, we expect to see further interest in premium decorative label embellishments and the creation of stand-out visual and tactile effects using a variety of inks, varnishes and coatings in innovative ways for maximum impact.
We are a narrow web specialist, but we don't just formulate inks. We strive to offer our customers complete innovative solutions which provide optimal print quality and consistent functionality, as well as increased efficiencies to make them more competitive. We are passionate about what we do and proud of our ability to challenge the status quo and push the boundaries of what is expected. By collaborating with other leading industry experts, we certainly expect more exciting and innovative concepts to become a reality in the coming year ahead.
And of course, as an Investor in People, we firmly believe that the industry needs to continue to pull together to engage more with young managers and encourage the development and training of the next generation.
Find Pulse in the L&L suppliers directory
Ralph Giammarco, vice president, S-One Labels & Packaging
Sustainability in digitally printed flexible packaging will be one of – if not the biggest topic of 2019. We hear from large brands that are publicly committing to a full transition to sustainable packaging by 2025 – that's a huge shift in a short period of time.
And, of course, a lot of the initial demand for sustainable packaging has come from relatively small brand owners who insist on sustainability in order to stay in line with their brand messaging – think earth-friendly organic and vegan food producers.
While there is a lot of discussion about sustainable solutions that can be produced with digital printers, up to now we've been lacking an integrated solution. Many individual manufacturers are working to create separate inputs that are sustainable, but not that full solution.
This is the year you will begin to see the complete solutions for digital printers come together.
As new bio-friendly films and chemistries come to fruition this year and, more importantly, materials are combined to create integrated solutions, education will be the next vital step. For instance, we need to further define terms like recyclable vs. reclaimable and compostable vs. recyclable and what they mean in the flex-pack realm. So, while today we're talking about sustainable vs. non-sustainable, by year's end it'll be the more refined conversation of reclaimable vs. recyclable.
Find S-OneLP in the L&L suppliers directory
Laurent Lassus, general manager, Sato France
Through 2019 and beyond we predict label printing solutions will continue to become more bespoke. They will be able to adapt to the needs of individual markets and businesses, rather than businesses having to work around a printer's technological capabilities or limitations.
A 'smart' technology user experience is a very real requirement for today's workforce, allowing for easy data collection and immediate printing of corresponding labels, such as sale or price reduction labeling. By opting for solutions that harness technology to create an intuitive user experience reminiscent of a smartphone's interface, businesses can empower employees to enhance efficiency. 
We therefore predict an increase in highly-customizable, cloud-connected labeling solutions that allow business-specific content to be put directly in the hands of staff, such as our FX3-LX label printer, which can be preloaded with relevant audio-enabled training videos and tailored using Sato's application enabled printing technology.
Looking further ahead, we predict the prevalence of voice activated technology in the home, such as intelligent assistants like Apple's Siri and Amazon's Alexa, will extend into business operations. Digital assistants and other voice activated technologies could be harnessed, for example in a label printer, to boost productivity, streamline processes and complement the work of human employees.
Find Sato Europe in the L&L suppliers directory
Bui Burke, senior vice president, sales, Screen Europe
Last year I predicted that the trend towards shorter lead times and increased digital adoption would continue, and that we would also see the increasing focus on corporate social responsibility leading to greater demands for greener, cleaner, healthier products. Looking back, I am comfortable with those predictions as these trends have been reflected in the way the market has developed over the past 12 months.
So, what do I think about 2019? Everything I said last year will continue to be true. I believe digital label production is becoming the norm. As digital label presses become more productive they can be used for longer runs, and together with the range of 'bespoke' finishing solutions and variable data software available they are set to become the core of the label production process.
Based on consumer, retailer and brand interest in ecology and health, there will be further adoption and interest in low migration UV inks. At Screen we have invested heavily in the development of low migration inks for use in our Truepress Jet L350+ Series, and to have those inks evaluated by various regulatory bodies such as EUPIA and Swiss Ordinance, giving label converters the confidence to expand their market reach.
Find Screen Europe in the L&L suppliers directory
screeneurope.com | Screen Europe on LinkedIn
Doug Niemeyer, general manager, Teklynx International
Technology as a whole will continue to gain steam in the label and package printing industry as companies look to drive supply chain efficiency, agility and accuracy amidst a challenging marketplace where globalization, labor recruitment challenges and rising industry and government regulations have become the norm. Companies will seek agile label and packaging software and hardware technologies that integrate well with existing and ancillary systems to drive a greater ROI on existing IT investments.
Automation will continue to be king in labeling environments as companies look to minimize human interaction to drive labeling efficiency and accuracy. Enterprise label management software solutions will be more and more common as companies look to automate label design, security and traceability. Barcode scanning will continue to replace manual entry and auto packing machines, print and apply labeling machines and scales will be in high demand as they facilitate label automation.
The role of the label itself will continue to grow in importance. For decades, labels were primarily viewed as technical packaging components. Now more than ever, labels are viewed as an integral part of branding and a means to create competitive differentiation. This means companies will look to make labels and packaging more personalized and eye-catching than ever before.
Fewer brick and mortar stores and the continued growth of e-commerce and virtual stores means the label and packaging printing industry will continue to serve and adapt to a customer base with changing labeling and printing demands. E-commerce and virtual stores have a greater dependence on warehouse management and will look for labeling and printing software and hardware that helps them keep pace with demands for shorter delivery times, order accuracy and overall supply chain agility and visibility. 
Operational technology (OT) and information technology (IT) will converge. Years ago, employees in IT and Operations functioned in departmental silos. The International Data Corporation recently reported that in 2019, 30% of all IT and OT will have direct project experience in both fields, positioning companies to better integrate technologies to streamline production.
Search the L&L suppliers directory here
Harveer Sahni, chairman, Weldon Celloplast
The Indian label industry will continue to grow steadily with new investments and enhanced capacities for label manufacturing.
An interesting impact of a highly competitive scenario in the industry is that printers have started to invest in and implement complex label converting technologies to become more innovative and technically advanced in creating labels that have little competition and drive in better margins. It has become an absolute necessity for the larger label manufacturing companies to attain a better return on their investments. We should be seeing a lot of hybrid label machine installations incorporating multiple printing and converting technologies to get the best of each printing technique and adding to the complexity and uniqueness of each label they produce.
It is evident from the trends witnessed at Labelexpo India 2018 that there is an increased awareness and interest in digital label printing. Digital printing of labels has moved from a no-no situation to one which is attracting label companies coming to printing exhibitions for studying the technology and understanding it. It is a clear indication that the Indian label industry will soon follow the enhanced global shift towards digital printing and converting. It is hoped that with increased usage of digital process, the printing speeds will escalate and the consumables, because of higher volumes, will start becoming more cost-effective, driving further demand in this segment. What is also providing impetus to digital is the ease and speed of the process to cater to short run requirements. In India where festivals are abundant across the length and breadth of the nation, every festival calls for celebrations that act as a catalyst for increased specific buying for each festival. This provides a boost to occasion-centric labeled products and creating an imperative need for short run labels.
It is heartening to note that sustainability has finally started being recognized as a necessary social responsibility by suppliers and many leading label printers in India. Avery Dennison has launched a release liner recycling initiative, and leading printers like Any Graphics, Zircon, Prakash Labels, etc, are building new greener factories. Once these projects are implemented, it will surely encourage others to follow suit. Legislation promoting sustainable measures in label industry at large are expected to see fresh incentives.
Search the L&L suppliers directory here
weldoncelloplast.com | @HarveerSahni
--------------------------------------------------
Keep up-to-date with the latest news from the label and package printing industry at www.labelsandalbeling.com, subscribing to any of our newsletters, following us on Twitter and Instagram, and join us in conversation on LinkedIn.
*image courtesy and copyright of UPM Raflatac and its expanded Small Roll Service
Stay up to date
Subscribe to the free Label News newsletter and receive the latest content every week. We'll never share your email address.