Avery Dennison Smartrac launches AD Maxdura tire tag
Avery Dennison Smartrac has launched AD Maxdura, one of the most advanced embedded UHF RFID tags for the tire industry, to provide detailed lifecycle information enabling a range of environmental and safety features.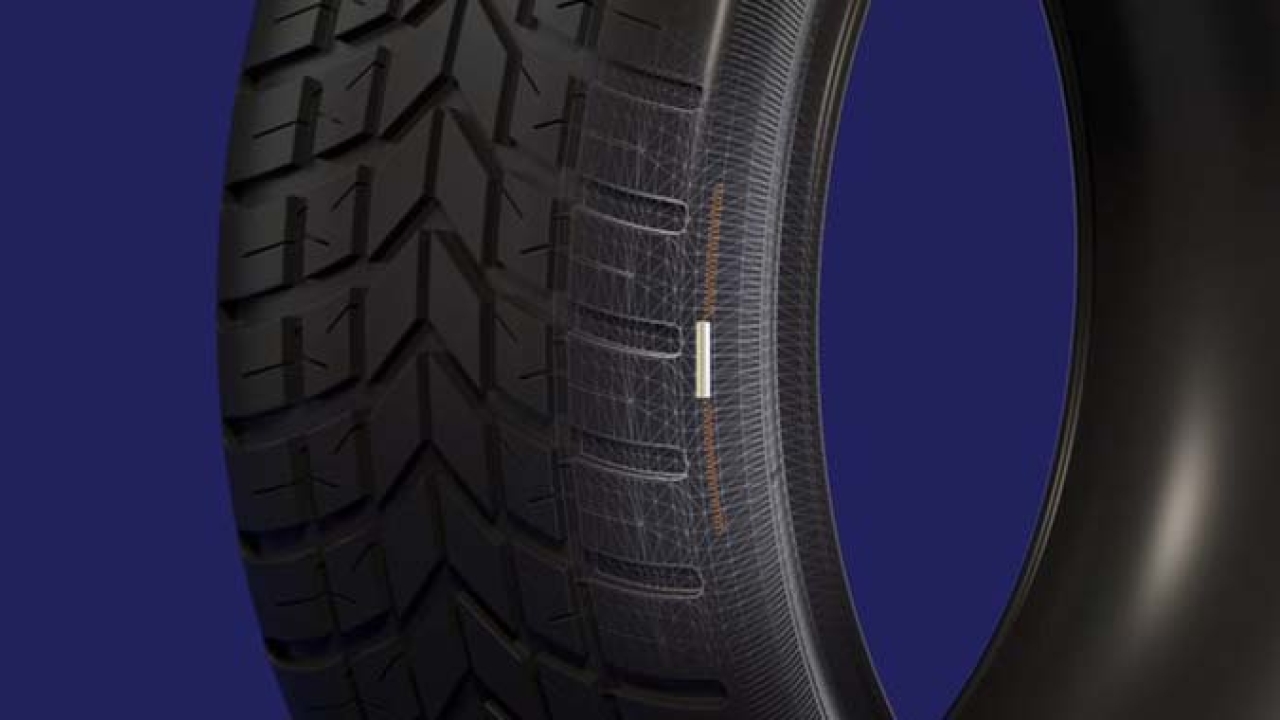 Every year some 3 billion tires are manufactured globally, and RFID is increasingly being adopted by all leading manufacturers. Michelin, for instance, has announced it is fitting RFID sensor tags to all its tires by 2023, and countries such as China are looking to make its use mandatory. 
The tag is attached to the tires directly during vulcanization enabling track and trace through the logistic chain to identify tires at warehouses and dealerships. Stock counts can be performed almost instantly, tire assembly and fitting errors can be reduced, and it becomes a powerful defense against counterfeiting. The AD Maxdura tag will also detail the exact materials used in the manufacturing process, making it easier to reuse and provide details needed by recycling centers. 
AD Maxdura tire tag features stable performance over a wide frequency area with a long-distance read range of up to 11 meters, depending on mounting place and tire type. Measuring 43 x 2.0 x 2.00 mm, it has one of the smallest form factors of any embedded tire tags and is compliant with the GS1 Class 1 Gen 2 and ISO 18000-6C protocol. 
'The automotive industry is in the biggest upheaval in its more than 130-year history,' said Lauri Hyytinen, market development manager, automotive at Avery Dennison Smartrac. 'Avery Dennison is working with all the leading tire manufacturers as they turn to RFID. The benefits are clear, not least in terms of safety and the ability to fully track the lifecycle of the 3 billion manufactured each year. However, we have designed the AD Maxdura tire tag to be future proof for a wide range of forthcoming uses, which Avery Dennison Smartrac is already working on with OEM partners in the automotive industry, including logistics solutions and brand protection applications.'
Stay up to date
Subscribe to the free Label News newsletter and receive the latest content every week. We'll never share your email address.