Read later
Jujo Thermal launches three new ShieldPlus grades
Jujo Thermal has launched ShieldPlus recyclable fiber-based barrier material aimed at flexible packaging. The new product grades, ShieldPlus Graphic 65, ShieldPlus BR 60 and ShieldPlus 58, provide a sustainable option for packaging dry, moist and fatty foods.
The company claims that ShieldPlus has excellent barrier properties to protect the contents and to maintain their quality.   
With its new barrier material, Jujo Thermal enters flexible packaging materials segment. The grades are based on the ShieldPlus technology, in which wood-based fibers are coated with a water-based barrier layer. The ShieldPlus product range is certified for contact with not only dry but also with moist and fatty foods. ShieldPlus grades provide a barrier against water vapor, oxygen, aromas, greases, mineral oils and solvents.   
The new grades help the flexible packaging industry to reduce the use of plastics or aluminum films.   
ShieldPlus Graphic 65 and ShieldPlus BR 60 have a non-barrier side optimized for high-definition process printing. Besides being well suitable for flexo printing systems, this makes them also suitable for gravure printing.   
The non-barrier side of ShieldPlus 58 is suitable for flexo printing.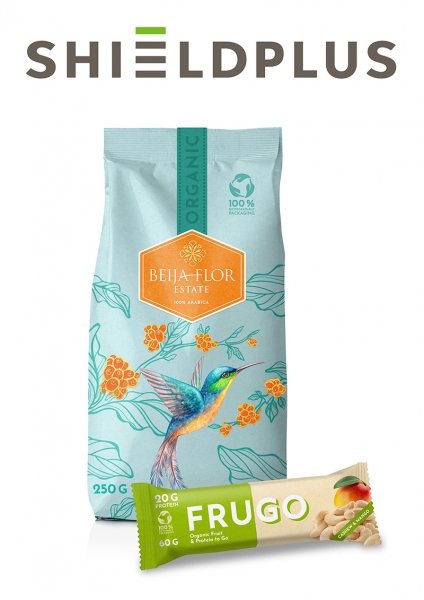 The whole range is recyclable. ShieldPlus 58 and ShieldPlus BR 60 have been certified to meet the demands for biodegradability. All the grades can be coated with an optional heat sealant layer by the converters.   
Masashi Okamoto, director of Technical Development, said: 'The ShieldPlus grades support brand owners in their efforts to manage and minimize the environmental burden throughout the product's lifecycle. ShieldPlus, as a technology, holds considerable potential for the food packaging industry. We are developing new applications together with our customers to harness the full capabilities of ShieldPlus. It is not only about the environmental advantages that ShieldPlus provides, but also about the economic benefits gained by reducing the number of layers and thus simplifying the converting process.'  
The ShieldPlus grades are based on technology innovation from Jujo Thermal's parent company, the Nippon Paper Industries. Jujo Thermal is Nippon Paper Group's European production base for ShieldPlus.