Munksjö launches Steralia
Munksjö, a manufacturer of advanced specialty papers, has developed Steralia, a technical paper for the production of medical pouches used for the sterilization of medical devices.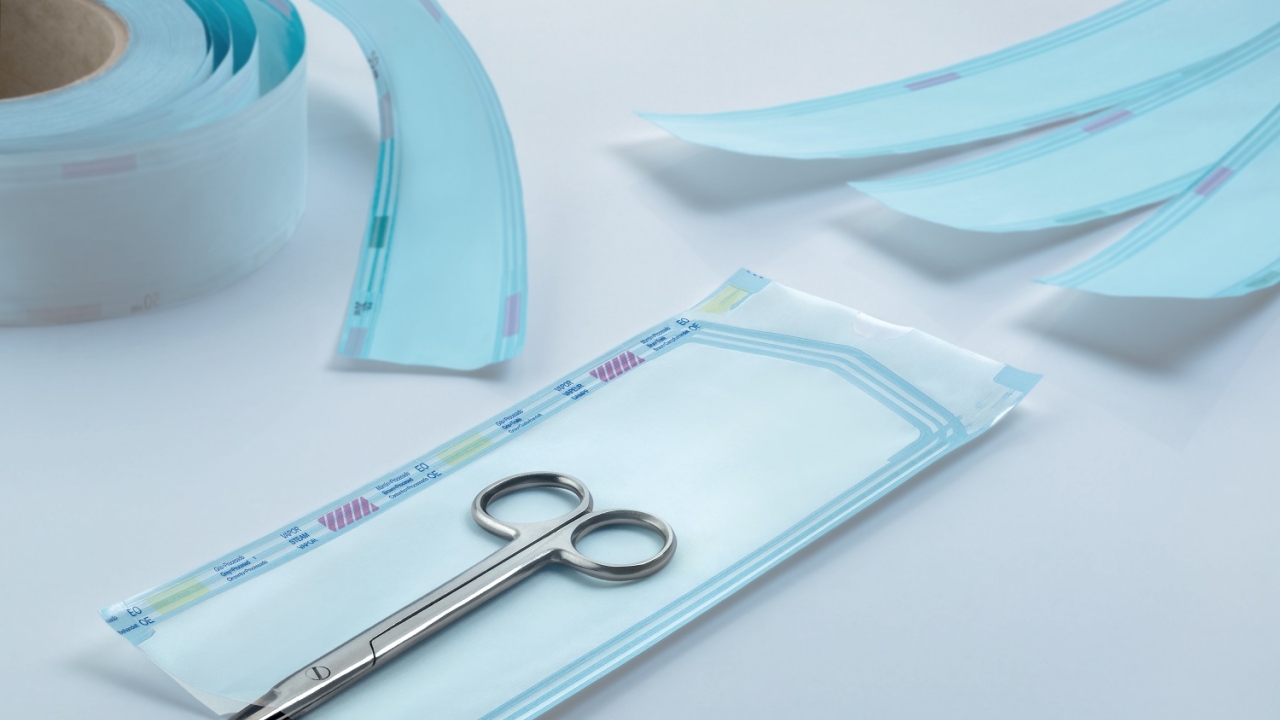 Once sealed, such medical pouches help identify the sterilization method used, and once sterilized maintain the sterility of the contents until opening, reducing infection risk for maximum patient safety.
Steralia acts as a filter to form an efficient bacterial barrier. This uncoated paper delivers high performance during the converting, sealing and sterilization process of medical devices. With good wet and dry strength combined with permeability, the paper allows the passage of the sterilizing agent into and out of the pack, while insuring the required bacterial barrier. The cold or heat sealing properties of Steralia makes it suitable for both paper-film or paper-paper medical pouches.
Steralia ensures trouble-free processing with the most common sterilization methods, such as steam, hot air, Eo-Gas, FORM-Gas and gamma irradiation. Made from virgin fibers, it offers a fiber-free peel for cleanliness during opening. Available in 60g/sqm and 70g/sqm, it delivers good results with flexo printing, lacquering and coating for product identification. Manufactured at its Rottersac production site, where specialty papers for food and non-food flexible packaging and other products are manufactured, Steralia complies with DIN EN ISO 11607-1 and DIN EN 868-3 & 6 standards. 
Alexandra Venot, vice president, flexible packaging at Munksjö, said: 'Patients safety and risk of bacterial infection is of high concern globally. Medical pouches are consequently a growing market with an increasing demand for sterilization solutions of medical devices.
'Munksjö's ambition is to provide technically advanced materials for these very specific needs. As an expert in specialty papers, Munksjö also delivers solutions for pharmaceutical and food packaging applications. The company is continuously working on the development of paper-based solutions that address demanding requirements in markets where people safety is the key concern and strict health and safety regulations have to be followed.'
Stay up to date
Subscribe to the free Label News newsletter and receive the latest content every week. We'll never share your email address.