Tresu launches SAVEink chamber doctor blade
Tresu has developed the FlexiPrint Reservoir SAVEink chamber doctor blade, a light, fast-change inking system for narrow web UV and water-based flexo applications that can be used without an ink pump.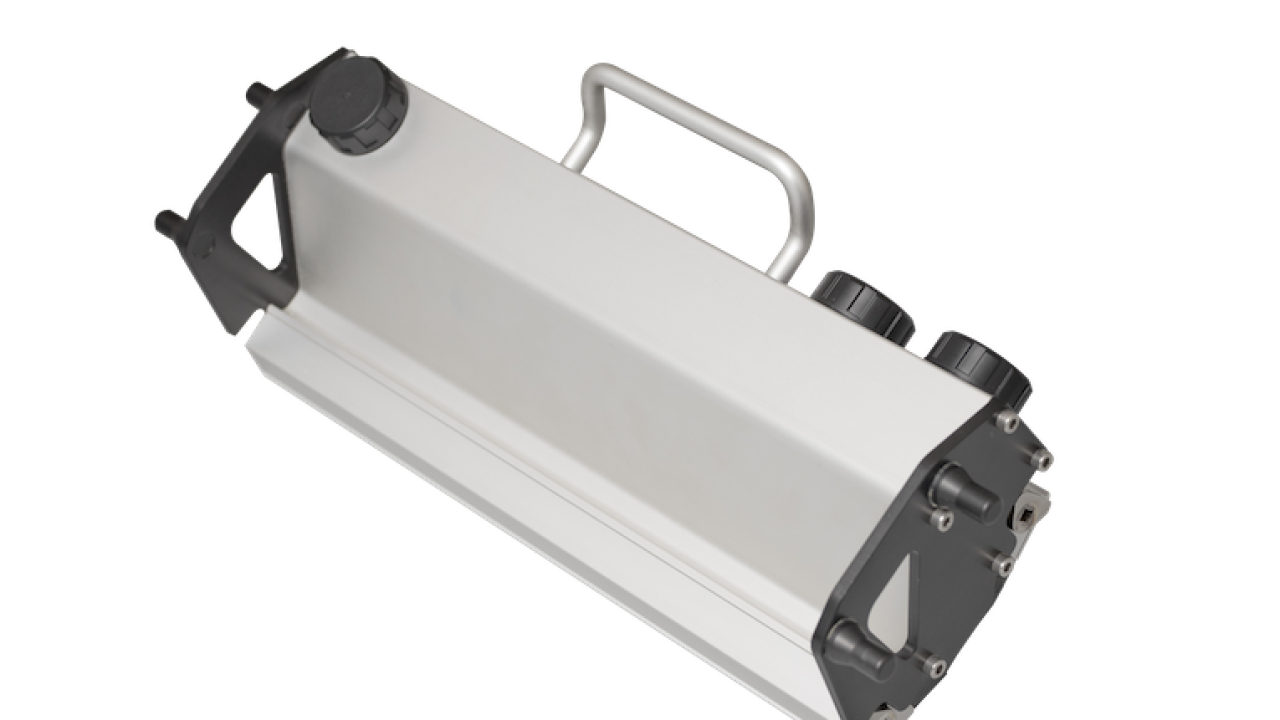 Chambers are air-tight and prevent leakage, using Tresu's patented seals, and can be installed or removed safely in five seconds without the risk of spilling ink. To introduce the unit to its mounting, the operator locks it to the anilox roll, and rotates it from a six-o'clock to a nine-o'clock position. Removal reverses the process.
Doctor blades are in a pre-set position, and there is no need for further adjustment. The pre-set position ensures optimal anilox contact with minimal wear, according to Tresu. An automatic indicator shows when blade replacement is necessary, so time is not wasted on unnecessary checks.
The chamber can hold 250-2000ml of ink, making it suited to application of normal and spot colors, as well as high ink transfer printing. Ink may be added manually without stopping the press, giving the system flexibility for long and short-run production.
Since the chambers are sealed, there is no risk of ink contamination and optimal pressure is maintained, to ensure foam-free printing and an even ink coverage across the web. The chamber maintains precise inking even at the high speeds.
For those using manual filling, the chambers can be removed and sealed so that ink can be reused. A single compartment simplifies manual cleaning. Printers using an optional pump system have the advantage of precise flow control, as well as the ability to return unused ink to the bucket. Complete flushing and anilox cleaning to enable color changes is also possible with pump systems.
Available in widths up to 800mm, FlexiPrint Reservoir SAVEink chamber may be fitted to almost any narrow web press.
Henrik Kristensen, vice president, Tresu Ancillary, commented: 'With shorter runs and faster turnarounds, label converters are under increased competitive pressure to eliminate waste. Tresu's single-component SAVEink system makes an attractive option for an efficient label printing workflow, with its fast setup times, minimal maintenance requirements and capability for consistent quality at high speed.
'With a short return on investment, the benefits of our chamber doctor blades are a viable and value-adding alternative to investing in a new press.'
Stay up to date
Subscribe to the free Label News newsletter and receive the latest content every week. We'll never share your email address.