Read later
Uflex announces financial results for FY 2020-21 and new products
Uflex has declared its annual results for fiscal 2020-21 and quarter ending March 2021. The company reported the highest ever production, sales volumes, revenue and profitability in the quarter and in FY2020-21.
Ashok Chaturvedi, chairman and managing director, Uflex stated: 'Our business network has weathered the disruption whilst also demonstrating resilience to cope with the ever-changing demands of the sector. We commissioned three of our projects in FY2020-21, a BOPET film line in Russia and Poland each; and a new BOPP film line in Egypt with 42,000 TPA capacity, thus gaining an even wider reach globally.      
'The pandemic did not dampen our focus on ESG practices and we continue to accentuate our efforts on this front. After the success of post-consumer multi-layer mixed plastic waste and PET bottle waste recycling lines at Noida in India, we are in the process of replicating these at our overseas locations, at an even larger scale. At our Mexico facility, we are setting up a plant to upcycle post-consumer PET bottles waste into high recycled content polyester PCR films, for flexible packaging applications and also propose to set up facilities to recycle post-consumer multi-layer mixed plastic waste to make molded, injection molded and extrusion molded components, both of which shall contribute to a circular plastic economy. In Poland, again, we are setting up a plant to recycle post-consumer multi-layered mixed plastic waste to make various molded components.'   
The company introduced several new products for labels and flexible packaging in the Q4 of FY2020-21. 
The Flexible Packaging business of Uflex introduced a new laminate structure with a reduced thickness of 3.0gsm as compared to the current 10gsm extrusion thickness. Uflex said that the technology to develop the laminate used has helped reduce the plastic content by over 10 percent. One of the customers earlier using 58gsm three-ply packaging structure for snack packaging has switched to the new structure.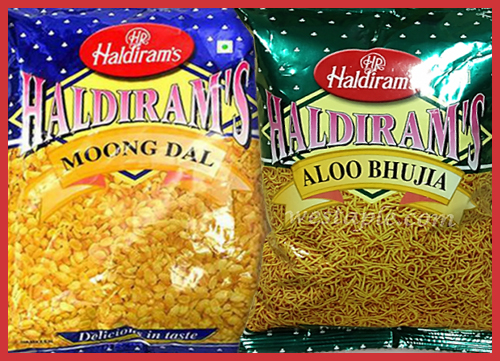 Uflex has developed a flexible packaging structure for Paper Boat Swing 150ml artificial juice range by replacing BON, which had to be imported earlier, with ISOPET manufactured by Uflex in-house. The company claims that by switching to ISOPET by Uflex, the brand has reduced turnaround time to 7 days from 110 days.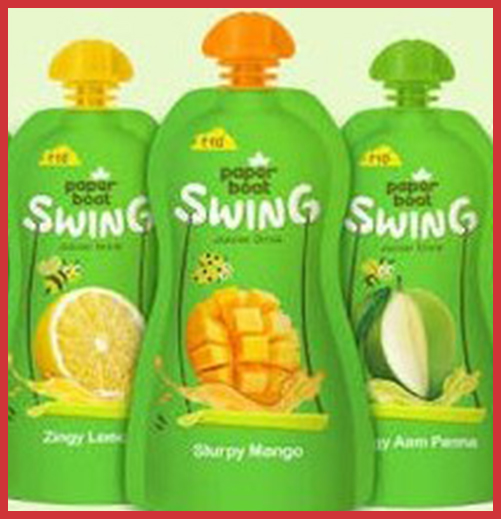 The new polymer recipe with 15 micron TFP PET and special texture coating with register spot gloss and metal reflective shiny effect was developed for the noodle brand Ching's Secret. The new structure is high dart puncture resistant and the surface of the pack reflects a combination of sheen along with matte effect.  
The company has developed a stand-up spout pouch for the packaging of filter coffee decoction for Araku Beverages. The packaging is gaining popularity in South India.    
The Chemicals business introduced FlexGreen NW series inks, UV LED curable flexo inks for the narrow web printing industry. The inks are designed to be used on plastic and paper substrates and include process colors, Pantone bases, whites and coatings.     
FlexMatt paper effect OP ink, a toluene and ketone free single component coating HRK10529 that gives a paper/sand effect on PET, BOPP and PVC substrates. This coating can be applied on surface with gravure printing machines.        
The Engineering business has adapted its multi-track machines for three new applications. The upgrade enables the machine to pack two solids (sugar and noodle seasoning) and one liquid product (ketchup). The multi-track machine has already bagged a few commercial orders.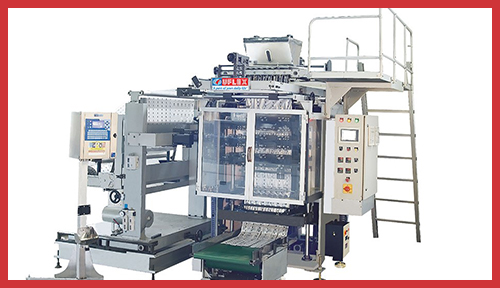 The company has developed Toroslit 2250, a non-stop turret-based slitting machine capable of slitting large quantities of BOPP film pancakes at a speed of 700 meters per minute.
The company has launched a solvent-less laminator for registered lamination of window metalized film. The laminator is developed for a see-through window on flexible packaging.   
The new B-ULX, a transparent barrier Alox BOPP film offers Alox protection on one side and heat seal-ability on its reverse. This film delivers a barrier (<1.0 gm or cc/m²/day) against gas, oxygen, moisture; resists mineral oil and arrests the aroma. The application includes packaging of dry edible food items and the film is chlorine-free.     
The high barrier BOPP film B-THB with a mono-material structure developed to replace conventional BOPET film. B-THB has a functionally modified treated layer on one side and a heat resistance surface on another side with oxygen barrier properties. The film exhibits jaw release property (to strengthen end seals), good optics and machinability; seal finish in stand-up pouches and 3D bags and arrests the challenge of inside gusseted film sticking to itself. The film is claimed to be fully recyclable.     
The new B-UHB-M is a metalized BOPP film with properties of ultra-high surface energy on one side and heat sealability on the other. With exceptional barrier properties (<0.1 gm or cc/m²/day) that prevent the packed contents from oxygen, moisture, aroma and mineral oils, the film replaces aluminum foil. It is claimed to be recyclable and uses a chlorine-free solution. It also offers metal adhesion, flex-cracking resistance and can be dispensed at high speed. The B-UHB-M film is developed for packaging dry edible products.   
F-EMB is a specialty BOPET film with an embossable layer and specialty polymer on one side. This emboss-able layer eliminates the process of additional polymer coating before embossing. Its high clarity complements holography jobs through the soft embossing route. The film offers mechanical, surface and thermal properties and ensures processing with chemical resistance. It serves as a base film for holography jobs, direct embossing and metalizing.