Uflex has announced a host of new products for the packaging industry at the end of the April-June 2021 quarter and has commissioned a 10.4mt wide BOPP film line in Hungary with 42,000tpa production capacity.
Uflex's Flexible Packaging business has replaced high metal content foil and poly structure packaging in Vicks Action 500 with paper structure comprising 40gsm OLB paper, LDPE and foil.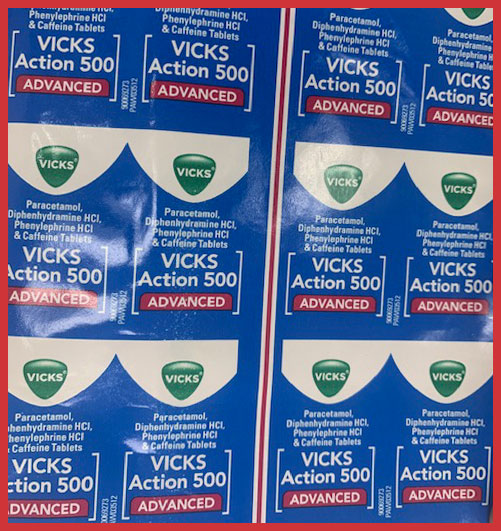 This packaging format uses emerging high-energy curing chemistries for delivering low migration product system that supports cross-linking of inks and high gloss coatings. The cross-linking reactions ensure scratch resistance, chemical resistance and color fastness, Uflex said.   
The company has also developed a 3-ply structure of polyester combined with the virtues of BON (Bi-axially Oriented Nylon) and natural poly against the earlier 4-ply structure for Wipro Softouch Fabric Conditioner.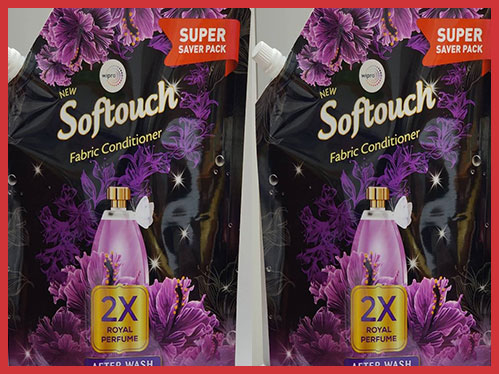 Uflex's Chemicals business has launched PU resin for 1K matt coating FlexPak 2765. It offers matt finish on the surface of printed PET and BOPP films. This coating resin offers high heat and chemical resistance due to its high cross-linking densities, the company reported.  
The Holography arm of the company has launched holographic lidding foil with special invisible ink to arrest counterfeiting in pharma packs. This first-time development for holographic blister foil substrate includes an addition of a new layer of security. The new layer includes invisible ink only visible under UV light. The development is viable on the current packaging set-up.  
The Engineering business has designed a Combi Laminator for use in both dry and solvent-less lamination processes. The Combi laminator overcomes the challenge of changeover time, according to Uflex. This Combi laminator runs at a speed of up to 450mpm and has both lamination units pre-existing in fixed frame. The laminator is suitable for packaging of food, building materials and dry chemicals.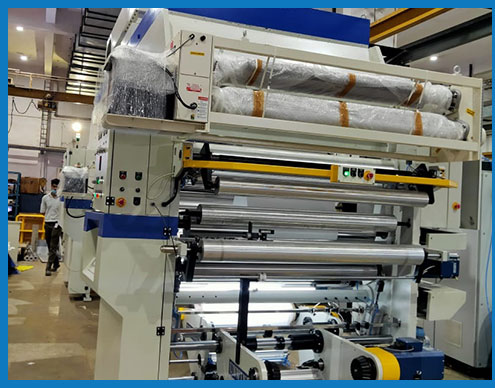 Uflex observed an increased demand for its Reverse Registered coating. The Engineering division designed a lamination machine that allows registered heat and cold-seal lacquer coating. The new machine can coat on pre-printed substrates.   
The flexible packaging volumes were affected due to the second Covid-19 wave that struck India in April-May-June 2021 quarter. Despite the headwinds, the company commissioned its 10.4mt wide BOPP film line in Hungary with a production capacity of 42,000 tons per annum.    
Ashok Chaturvedi, chairman and managing director, Uflex, said: 'Uflex has been on the path to fulfill its vision to get closer to its patrons with manufacturing units across the world with BOPP line in Hungary commissioned and Nigeria set to be commissioned. With consumers getting more mindful of what and how they consume, the packaging industry needs to be proactive in developing sustainable packaging without compromising on convenience and functional attributes of plastic. Uflex has progressed in developing green products and solutions such as biodegradable packaging, water soluble bags and more, which will not only meet the approval of consumers but also uplift their perception of flexible packaging industry.'