Q&A: HP Indigo celebrates 2,000th Series 3
Nachum Korman, vice president and general manager of Worldwide Industrial Print Go-To-Market at HP Indigo, talks to Andy Thomas-Emans about this landmark installation and the impact of the new V12 press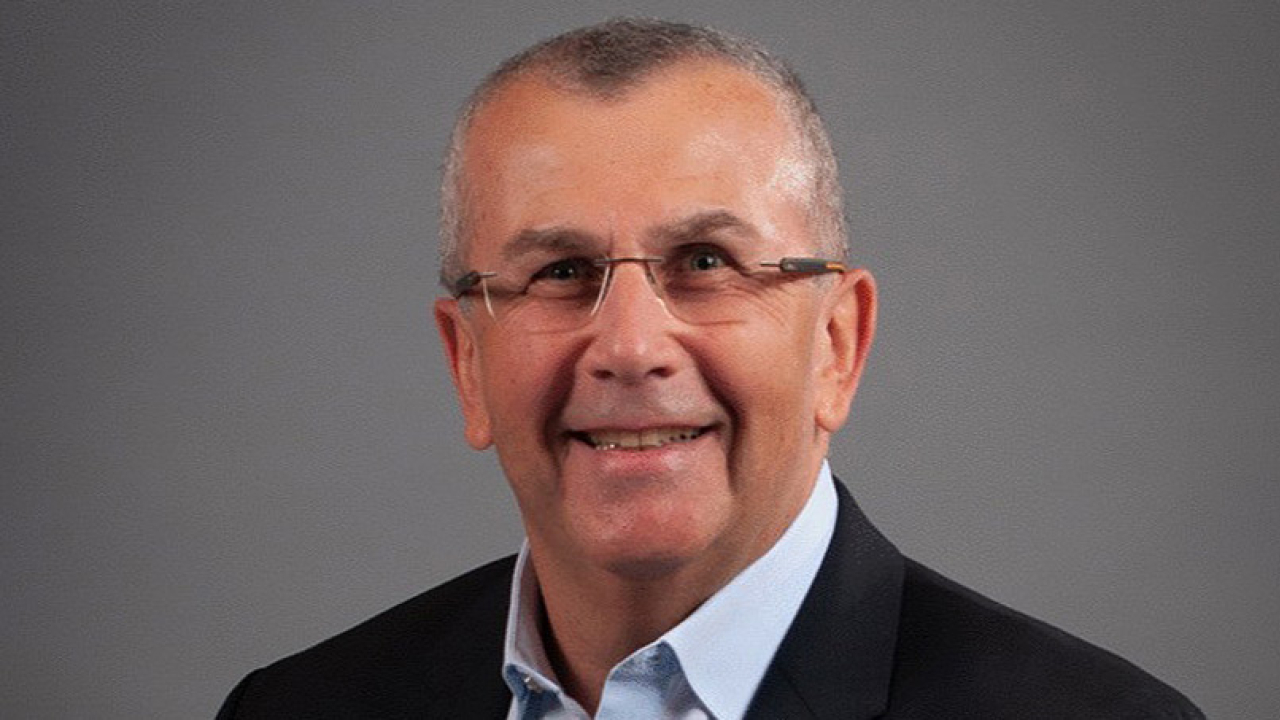 Labels & Labeling: With HP Indigo completing 2,000 installations of the series 3 digital press, what are your thoughts on how the company has managed to maintain its leading position in the digital printing market since its acquisition by HP in 2001?
Nachum Korman: HP was the key player in transforming both the wider print business and the labels industry from analog to digital.
The digital label business started at Drupa in 2008, when we showed the first production-ready digital solution. And then, later, at Drupa 2012, we began to show more of the 6000 series. Today we have hit the extraordinary milestone of more than 2,000 Series 3 installations.
The customers that installed HP Indigo's digital presses were analog label converters and in all sizes, from the biggest groups to the smallest and the medium-sized companies. The beauty of those presses was that they were upgradeable. You could get a press in 2012, 2013, or 2014 and be upgraded to the latest version.
During those years, HP brought a lot of new options based on the input that we received from customers. That we succeeded in building features that help our customers' productivity is something that we are very proud of, and I think that we still have the best quality in the market today.
Digital also helped reduce the complexities of the label business. HP Indigo brought digital printing to a level where it is easy to operate, it's easy to get results. I am very proud to have been a part of this journey.
It's critically important that, as a company, we are not only providing the press itself, but we are also providing the full solution. This includes not just technical support but also undertaking marketing activities together with our customers.
From our ink factory and the ink improvements that we have made to the partners with which we are working, HP Indigo brings more opportunities to customers. It really is a one-team approach with the slogan "Better Together". I believe that this is what has given us our success in the label market.
L&L: How do you think the launch of the V12 press will change the digital printing market - particularly the relationship between flexo and digital?
NK: We promised to bring this solution to the market, we worked on it for many years and now we have it. The HP Indigo V12 represents the real change from flexo to digital. With the HP Indigo 6K or Series 3 product lines, it was mainly a digital solution for short runs. Here with the HP Indigo V12, we are taking flexo jobs and moving them to digital. When converters are calculating their ROI and TCO, this is what needs to be understood.
The beauty of the HP Indigo V12 is that you get all the advantages of digital - the quality, flexibility, and ease of use - but you can also handle long runs with speeds up to 120 linear meters per minute, and print quality is not sacrificed with increased speed.
I think that all the features that anyone in a print shop is dreaming of, they are getting on the HP Indigo V12, whether it is handling short, medium, or long runs. As I said, this is the real flexo-to-digital moment. Flexo printers running long jobs might currently be hesitating to take that flexo job and bring it to a Series 3. But I think if they do the calculation, the HP Indigo V12 is a no-brainer for them.
The customer will have the option of either near-line or inline finishing on the HP Indigo V12. Our partners that worked with us on the Series 3 are also working on finishing technology for the HP Indigo V12 through our Better Together partnerships.
L&L: HP Indigo also pioneered the move from digital labels to digital flexible packaging with the HP 20000 press. How important do you think the flexible packaging and unsupported film market will be to HP Indigo and your customers going forward?
NK: I think that the flexible packaging market is a blue ocean for digital. Practically, HP Indigo is the only player today in the industry that is running digital for flexible packaging with the HP Indigo 20000 and now the HP Indigo 25K.
When we launched the HP Indigo 20000 at Drupa 2012, it took us a few years to develop an understanding of what the flexible packaging market requires. You need not only the press, you need also the solution next to the press, so we developed the HP Indigo Digital Pouch Factory together with our partners. Customers are going to those pouch factories to produce a unique job, such as short runs that need to be turned around quickly.
We are also finding interest from the commercial sector. I recently moderated a panel of HP Indigo customers from the commercial segment, one of whom had purchased an HP Indigo 25k and the HP Indigo Digital Pouch Factory. That customer said HP had helped make the transition an easy one, including training his operators. He was running the whole digital flexible packaging operation with just five or six employees.
This is a trend we are seeing more of in today's market, that is, customers buying the HP Indigo 25K with the HP Indigo Digital Pouch Factory and building a new business next to their existing business.
And it is not only the flexible packaging market buying the HP Indigo 25K. Label printers are also buying the press to print larger format labels.
We continue to build opportunities for our customers. We are testing many different types of materials. We are consulting with our customers and giving them support through our solution architects and business development advisors.
L&L: What are the most notable trends that you see in the packaging world, and how do you think that will affect the way that HP Indigo approaches the market going forward?
NK: I think that the pandemic was a wake-up call to everyone in the industry. People started to ask what can we do better? How can we be more efficient? How can we leverage what we have in-house and sell it to the market?
One key trend, as already mentioned, is commercial printers diversifying away from the general print segment. Instead of just doing books or brochures, with this one press, they can now also offer labels or flexible packaging.
So, this is one thing we see - a trend of moving from one segment to another. It's not anymore "I'm just a label converter", or "I'm just a commercial printer.
Secondly, I think that during the pandemic, we started to see shortages of skilled operators. Right now, people are thinking about labor. They are thinking about training or thinking about how they can increase productivity. And we are trying to help by providing more training and providing support to customers to make sure that they will have more than one trained digital operator. This means they have backup and they can run more shifts.
The third trend concerns materials. We have seen shortages of materials in the market in the last year or two due to various reasons. Because of the difficulty obtaining materials for longer runs, brand owners began to demand shorter runs, which plays directly to digital's strengths. With a digital press you can switch easily from one material to another. So, the shortage of material triggered more demand for digital printing.
When I'm looking at the next few years, I believe that digital is definitely going to be dominant. I am very proud to lead the organization that is continuing to transform the package printing industry. And in moving the industry from analog to digital, I think that the HP Indigo V12 is going to be a real game changer. Once people start to see it running, once people understand the benefits, the ROI and what they can gain from this press, I believe that converters will think twice - do they want to buy flexo, or do they want to buy a HP Indigo V12 Digital Press?
I cannot wait to be in Chicago for Labelexpo Americas 2022 to see customers and partner and likewise for Drupa 2024. I see a lot of excitement, a lot of new things, a lot of a positiveness for the label business and the flexible packaging business. 
 
Stay up to date
Subscribe to the free Label News newsletter and receive the latest content every week. We'll never share your email address.