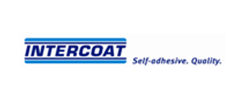 Headquarters
a division of AMC AG, Boschstr. 12, Kaltenkirchen, 24568, Germany
About
Intercoat has been a leading manufacturer of high-quality pressure-sensitive materials for 30 years. Our priority is the manufacturing of highest and constant product quality. From our factory in Germany with latest state-of-the-art technology, we serve the global market through a dedicated distribution network on all 5 continents.
We offer you a dedicated range of filmic labelstock for superior label printing in beauty & health care, beverage, food, chemical and other packaging applications. All our products are topcoated on the surface for perfect ink anchorage and most of the PE and PP products are available in the express- and net-width-service programs for fast deliveries, including highly sophisticated "No-Label-Look" films. For more information visit our website www.intercoat.de
With our long coating experience and specific product know-how we are today also dedicated to the demanding and growing wine labeling industry:
Each of our products was individually created in order to support the label's character and it's appearance at the point of sale. At the same time, each product was developed in order to match all demands for your converting and labeling needs. The adhesive was particularly developed for wine bottles being slightly humid, and also the adhesive shows high-performance in the ice-bucket.
You want a paper product, either gloss or matt finished, smooth or rough surface, felt-marked, laid or embossed, white or ivory shade , or last but not least with a metallized finish? Make your label look exceptional! For more information visit our dedicated website www.winelabelsupporters.com