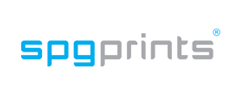 Headquarters
Raamstraat 1-3, Boxmeer, NL - 5831 AT, Netherlands
Sector(s)

Flexible packaging
Folding cartons
Labels
About
SPGPrints is a global concern providing complete rotary screen printing solutions, as well as laser imaging systems for screen, flexo, dry-offset and letterpress printing formes.
For nearly 60 years, SPGPrints has set the standard for rotary screen printing technology and performance in markets ranging from textiles to labels and folding carton printing, and its tradition of innovation continues.
Since its introduction more than 30 years ago, SPGPrints' electroformed pure nickel RotaMesh® rotary screen has been favoured by label and packaging converters around the world. Its strength brings strong cost-saving advantages: the ability to be re-imaged and re-used several times; stable printing at high speeds; as well as easy handling. It is available in widths up to 900mm. Additionally, RotaPlate® reusable screens are ideal for non-SPGPrints printing modules.
SPGPrints' Rotary Screen Integration® (RSI®) units for RotaMesh screens smoothly integrate into new or existing gravure, flexo, litho or letterpress lines. This is made possible through more than 20 OEM partnerships around the world.
The addition of one or more RSI units enables a host of value-adding features to be incorporated into the label or package, for maximum point-of-sale impact and security. Using a thick laydown of ink or varnish, these include rich and opaque colours with unparalleled optical density, tactile and textured varnishes, metallic effects, glitter, Braille, and anti-counterfeiting enhancements. The latest screen, RotaMesh 405 mesh, reproduces  legible text – including oriental characters – down to 3-point sizes.
SPGPrints' rotaLEN direct laser engraver provides rapid, one-step screen preparation while the variLEX laser exposure system can be used for screen, flexo, letterpress, and dry-offset applications.
With worldwide technical and application support, SPGPrints provides the technology and expertise to differentiate converters - and help build strong retail goods brands.