Kumar Labels expands and diversifies
Kumar Labels has expanded with three new plants in Noida, Indore and Goa since the Covid-19 pandemic began. The company plans to localize production to offer better service to customers. Kumar Labels has also diversified in the FCMG label segment.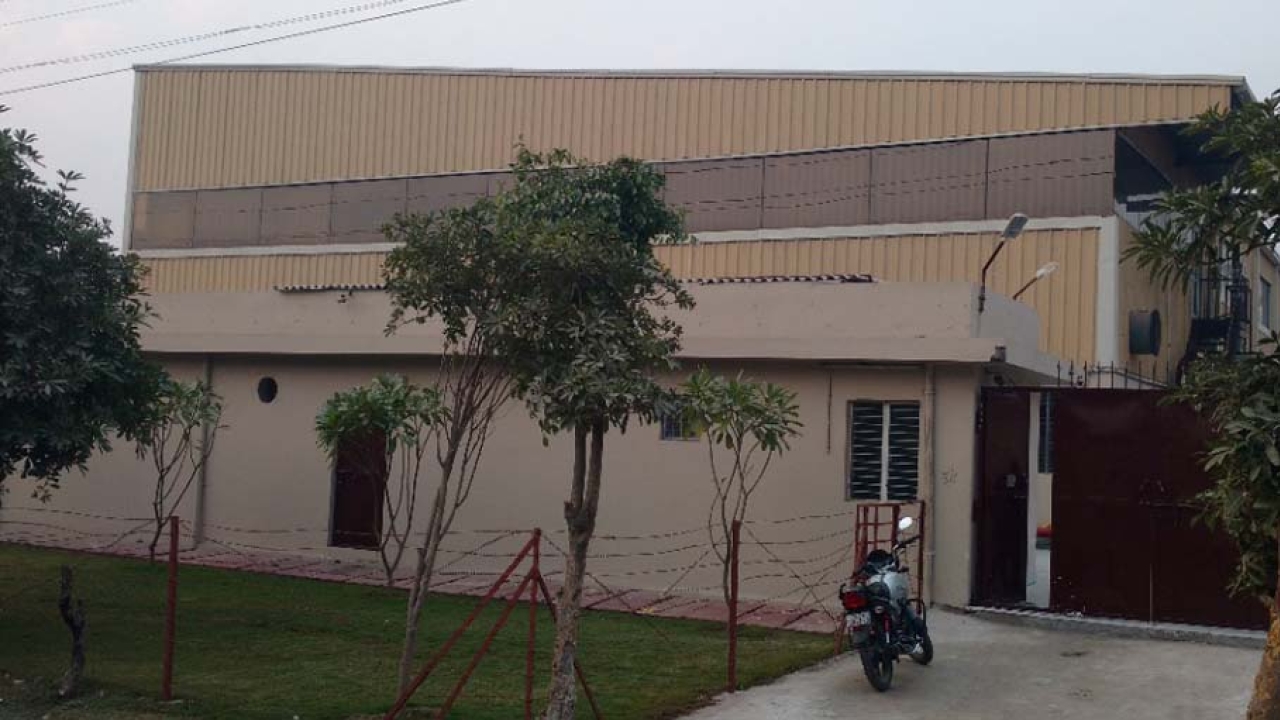 During the Covid-19 pandemic, Anuj Bhargava, founder of
Kumar Labels, realized how important it is to be closer to
customers.
'Smaller units are more agile, responsive and offer better
service to customers,' Bhargava says. 'Proximity helps in logistics. That prompted us to set up the first unit in Goa during Covid. Those were interesting times. There were travel restrictions imposed in Goa. Anyone entering the state required permission. So, we hired local contractors and electricians to set up the factory from a bare shed.'
The unit was finished within 50 days and was operational in
August 2020. More recently, the converter has added a new camera inspection and a screen print machine in the Goa factory. The facility is now equipped with a 10-color flexo machine, two off-line screen print machines, camera inspection and hot foiling equipment along with ancillary machines.
'Covid was an awakening call. We had all our eggs in one basket in Greater Noida. Working from one factory is quite risky, but working from multiple locations really helped us in mitigating risks during lockdowns,' explains Bhargava.
The next plan was to set up a unit in Nepal in 2021. Kumar
Labels is one of the largest liquor label suppliers in Nepal. The company even rented premises but canceled that plan due to the economic situation in the region.
However, Bhargava noticed that customers in the Indore
region had been expanding and immediately diverted the Nepal investment to Indore and set up a unit.
At the same time, he set up a second plant in Greater Noida next to the old unit.
'Another thing we learned during Covid was that we were
dependent on the liquor industry for supplying labels,' he says. 'Pre-Covid, 80 percent of our supplies went to liquor companies. During Covid, liquor stores were closed for a good three months. We realized that depending on one industry was not a good idea. We diversified into FMCG labels. Our focus remains on liquor because it requires high-value innovation.'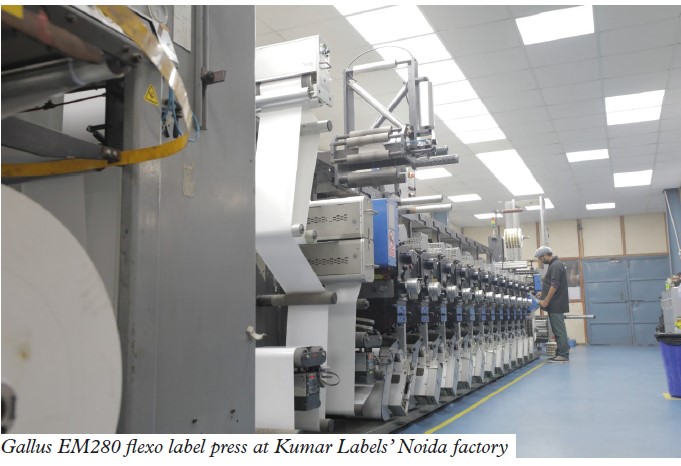 Bhargava observes that, unlike liquor labels that require value addition in terms of different papers, textures, and embellishments, FMCG is relatively simple. 'It is mostly about cost saving, fast and reliable deliveries,' he says.
As the company added FMCG to its portfolio, labels could not be produced with emulsion adhesive labelstock. It needed hot melt adhesive.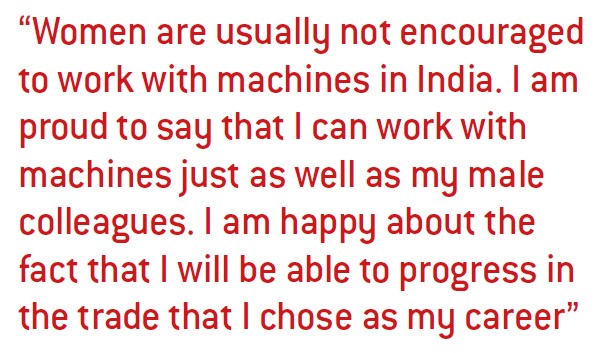 Kumar started producing labelstock in-house in early 2012. It has a water-based coater for pure acrylics and a water-based adhesive. In 2022, Bhargava added a hot melt line at his Noida plant.
The new plant houses a water-based coater and the new
hot melt line. Both lines are soon to be equipped with NDC
contactless adhesive measurement system. The large warehouse stores materials like release liners. The plant also has the provision to add a metallizer soon. Currently, Kumar manufactures 8 million sqm of labelstock. The total manufacturing capacity stands at 18 million sqm.
Sustainability initiatives
Kumar has recently employed LED UV inks from Siegwerk on all its flexo presses to become one of the lowest energy-consuming label printers in India.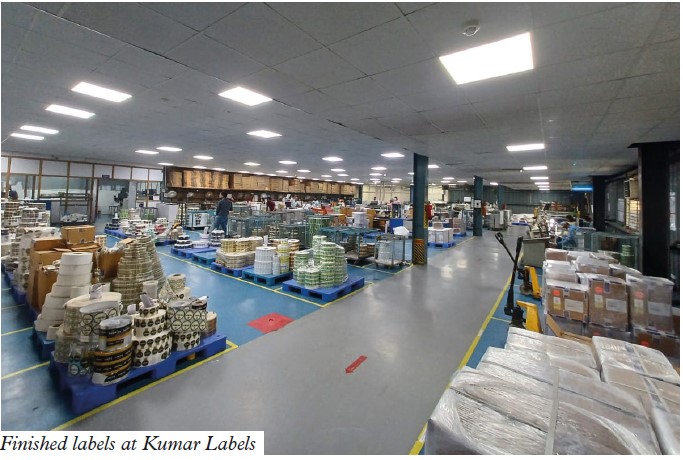 It has also developed a labelstock that enables easy removal of pressure-sensitive labels from market-returnable bottles. Bhargava says that removing labels from used liquor bottles is difficult during the bottle recycling process.
'Traditionally, all commercial labelstock manufacturers have been using hot melt in the liquor industry. We have launched a special labelstock that can easily be "erased" from the bottle after use.'
Another development from Kumar Labels includes recyclable barrier-coated and poly-coated liners. Trials are ongoing. This could not only bring recyclability of liners, but also reduce costs.
The converter is using poly-coated liners on craft paper, poster and map litho papers. The coating is claimed to be removable for liner recycling.
Kumar Labels uses polyester films with high 50-70 percent
post-consumer recycled content.
Training center
Kumar Labels' Greater Noida facility also houses its new initiative - CO-HELP (Center of High Excellence in Label Printing). The Center had been running informally for the last 10 years to train students and new entrants to the label industry. Since 2011, the company has trained 1,200 people who are now working in the industry across the country. Now a certificate program has started under the new name.
'We have an unsaid no-poach policy. We hire freshers and train them in the label industry. We have hired many students from the Northern Regional Institute Of Printing Technology (NRIPT) in Allahabad. My father graduated from this college in the early 1970s. We have an emotional connection with it.'
Bhargava hires 20 to 25 graduates each year from the college and trains them on label technology.
'We feel that someone has to take the initiative of adding fresh blood to the industry. As technology develops, someone needs to initiate training,' he says.
One of the former professors of SIES College of Arts, Science & Commerce in Mumbai has joined Kumar as head of CO-HELP Center. He is accompanied by a recruiter who approaches colleges and skilled centers for fresh recruits.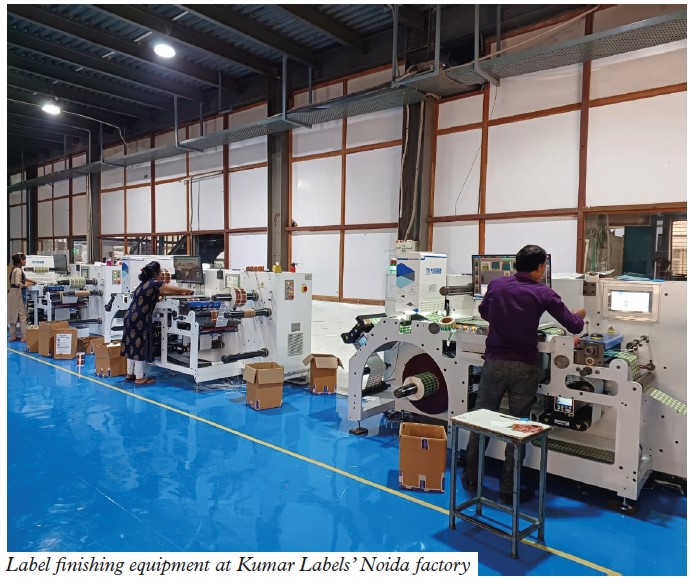 The training modules include video-based training that is
not just technical but also includes basic professional soft skills. The students are then trained on offline machines and not in production.
'How many companies train freshers on basics such as the
theory of anilox rollers? How does it work and why does it need to be handled delicately? What is ultrasonic cleaning, and why is it used? These are basic topics from where training starts. I have come across people in the industry who do not know the basics of printing. We teach our students how to install and remove anilox rollers at least 100 times. With that practice the movement of wrist and hands becomes a skill,' Bhargava adds. 
The students are then trained on production presses depending on what course they choose. The training takes place from seven to 25 days.
The training is followed by an online video-based test and those who pass the course receive a certification making them eligible for employment in the label industry.
Kumar encourages women in labels
Kumar Labels plans to recruit more than 30 percent of women employees across its facilities.
'We have been very lucky to have found some brilliant talent. It makes me so proud when I see two young women running a 12-color flexo press at 100m/min,' Bhargava states.
Kumar has recruited women across HR, customer care,
business development, printing, camera inspection, platemaking, housekeeping and packaging teams. The converter has more women than men at its Goa factory.
When Chanchal Kumari began her career at Kumar, she was doubtful if she would be able to work on equipment. Her seniors trained her and transferred her to camera inspection. Kumari says she has received immense support from the company in terms of guidance and upskilling.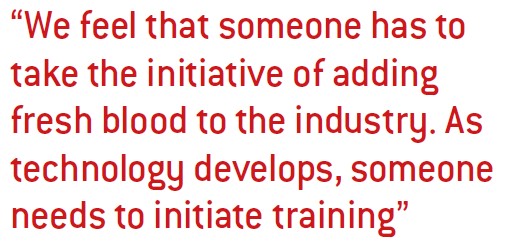 'We get to work in sorting, inspection, printing or job changing. We are not limited by our departments or skills. Everyone gets the chance to learn whatever they are interested in and we can replace each other in case of emergencies,' she says.
Ritika Gautam has been working at Kumar for five years. She started with sorting and quickly moved to inspection, cutting and finishing. 'Anuj Bhargava sir asks us if we are interested in learning further and accordingly provides opportunities to learn new skills. I really enjoy working here.'
Priyanka Verma had heard good things about the company from her peers who said that they get the opportunity to learn several skills. She decided to join Kumar and Bhargava encouraged her to run a printing press.
Kajal Mishra was recruited right after her diploma. She faced family opposition and Kumar's HR spoke with her family to let her work. 'I work on a printing machine. I get massive support from Anuj Bhargava sir and we can reach out to him directly in case of any problems. Our backgrounds and education don't matter when it
comes to training. We get to learn whatever interests us.'
Priyanka Verma says that a college education doesn't provide any practical knowledge of printing technology. 'I spoke at home, but my father was against me working. But my grandparents and mother supported me to be able to work here. They were worried about me in the beginning. When I told them that I am happy working here, they were relieved. And I enjoy working here because women are usually not encouraged to work with machines in India.
I am proud to say that I can work with machines just as well as my male colleagues. I am happy about the fact that I will be able to progress in the trade that I chose as my career.'
Many other fascinating stories of other women could be heard at Bhargava's facility.
Stay up to date
Subscribe to the free Label News newsletter and receive the latest content every week. We'll never share your email address.