Dedicated to carton press engineering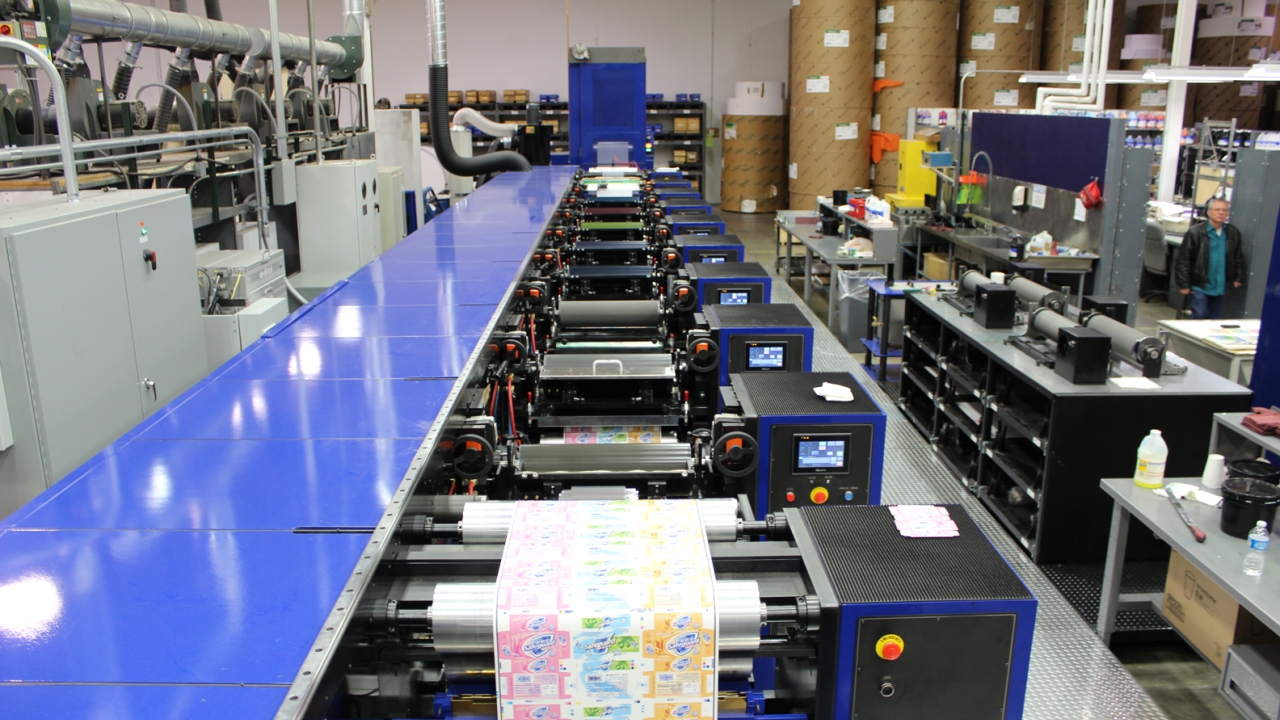 Canadian Primoflex Systems (CPS) mid-web flexographic presses are designed and engineered for high-end folding carton production, writes Danielle Jerschefske.
When CPS purchased the intellectual property of the Impressionist line of flexographic presses, its intention was to fully support all of the existing Arpeco press users, and also to develop new and improved lines of flexographic presses and converting equipment. Exclusively focused on the folding carton market, CPS launched the LP line, which is fully servo driven and available in widths between 22-32in (559-813mm). In 2010, the company developed a second line called the CP series of presses that uses both servo and mechanical drive technology.
One of the unique aspects of the CPS machines is the infrastructure. Each platform is constructed around a 60mm thick cast base frame and 40mm-thick side frames that give extreme rigidity. Mark Friedrich, CPS president, says: 'Not many presses in the global market are made specifically for folding carton production.
'The original Arpeco system was the first press designed for this market with good printhead design and ultimate web control that has resulted in superior print quality and registration. With the design improvements we've made as CPS, other in-line style flexographic printheads cannot offer the same plate cylinder positional accuracy that our machines provide.'
The CPS Primographic print station is a triangular-based system, whereby the plate roll is the only one that moves, held in space with over 2000lbs of mechanical force; this provides a very accurate and consistent pressure to the anilox and impression roll when bringing the print cylinder into impression.
The LP line uses Bosch Rexroth servo motors to drive each roller independently, including the chill and draw rolls, and the drives as well as the PLC controls. The CP line with the same style of printhead uses servo motors to drive each roll, but has a gear interface between the plate and the impression roll. Both models use ECO drives to automate the load and unload of the plate cylinder.
The printhead has a programmable impression setting whereby job-specific profiles can be uploaded to achieve the precise impression requirement for each job. With this triangular design and with a direct drive servo system, the operator is able to remove anilox rolls without tooling to change colors on the fly, which is a great way to save on material costs and improve make-ready time. The Masterchange system is a total change of the inking system including the anilox roll and ink. The ink cartridge is designed to be removed using a gantry system and changed with ink in the fountain on a cartridge table that sits next to the press base.
Web control
Every machine is equipped with an automatic butt splicer on the front-end for non-stop production. A robust in-feed section provides an isolation point between the printing section and the unwind. This station uses a specially coated 24in (610mm) draw roll to avoid slip. The print out-feed and the die in-feed have a similar type separate draw rolls which isolate any web jostling that occurs during die cutting. The result is consistent, reliable web transport control.
CPS machines have a proprietary automated registration control, which requires operators to print a mark at the first station only, while optic sensors and encoders read the distance between each station. The registration print mark can be placed anywhere on the web and only requires a 10mm dead zone.
Innovative rotary die station
The LP series modular rotary die cutting system is designed to withstand the manufacturing hurdles found in folding carton and liquid packaging converting.
This module utilizes a proprietary flexible magnetic die mounting system for easy die changeovers. Many CPS customers have gained an edge in the highly competitive, low-margin dairy market space with their die cutting systems.
'Some are realizing average waste levels of less than 2.5 percent,' says Friedrich.
'The die modules are easily interchangeable and are locked and loaded hydraulically in only 30 seconds.
The CPS die cutter supports all types of rotary die tooling – solid and flexible.
'Using our exclusive auto die loader, flexible steel dies are precisely registered and mounted together in one motion.
Using our unique locking system, off-line die make-ready can be accomplished in less than two minutes.'
With a bearer-less system the operator can raise and lower each die to adjust the cylinder gap. A die gap adjust mechanism allows the cylinder gaps to e changed by very small increments in seconds.
In addition, the system has the ability o cut, crease and emboss using a single station, and a servo-driven stripper and specially designed barbs pull inner and side waste out and a comb removes it.
Longer lasting dies
Friedrich explains: 'With our system he dies last longer; around five million evolutions, whereas crush cut bearer type dies typically last about one million.
'The other benefit is that with rotary cutting, there is no speed limitation.'
Read the latest issue of Package Print Worldwide here
Read more features from Package Print Worldwide here
Register to receive Package Print Worldwide for free here
Read more on the North American market here
Stay up to date
Subscribe to the free Label News newsletter and receive the latest content every week. We'll never share your email address.