APAC set for significant growth
The Asia-Pacific print labels market is set to grow nearly twice as fast as other markets in the world, with digital printing quoted as the most prevalent trend in the region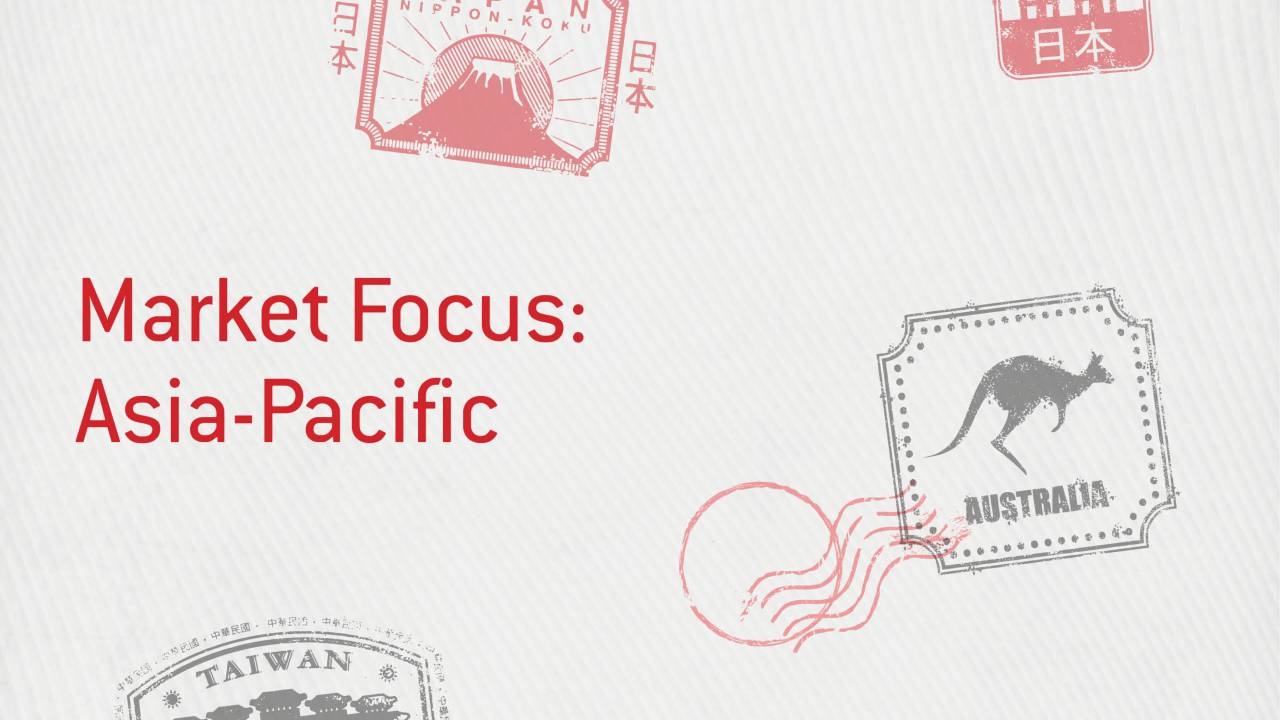 According to the report published by Knowledge Sourcing Intelligence, the Asia Pacific print labels market was valued at 15.778 billion USD in 2020 and is expected to grow at a CAGR of 7.34 percent to reach a market size of 25.092 billion USD by 2027.
Compared with the CAGR of 3.02 percent and 3.47 percent growth prognosis for North America and EMEA, the APAC region is expected to grow twice as fast, with food and beverage projected to hold a notable market share.
Technology advancements are helping to create creative and high-quality labels in the cosmetics, food and medical care sectors. The print label market is expanding due to the requirement for efficient and better-performing technologies to produce high-quality products.
High economic growth in emerging economies, rising disposable income, and growing health awareness are some of the key factors augmenting the demand for packaged food and beverage products, which boosts the demand for print labels in the region.
Despite being heavily affected by the pandemic, the shutdown of various factories disturbing regional supply chains and negatively impacting manufacturing, delivery schedules and raw material sales, the APAC is still anticipated to grow at a high rate.
Innovation drives sustainability
Avery Dennison accelerated the labeling and packaging ecosystem in Asia Pacific, establishing the AD Stretch accelerator program to drive innovation in partnership with industry start-ups across the region and solve critical challenges around sustainability, customer experience and value chains.
'From our first day in business nearly 90 years ago, Avery Dennison has a long and proud heritage as an innovator,' says Anil Sharma, vice president and general manager, labels and graphic materials for Asia-Pacific at Avery Dennison. 'AD Stretch will help us stay on the cutting edge of innovation by reaching out to the brightest talent and startups, working together to realize shared goals and value and solve the key challenges of the next decade.'
The company has also announced the launch of Sustainable Advantage, a rebrand of its sustainability portfolio, in regional markets. The portfolio has been combined and expanded to include their latest sustainable labeling solutions.
'Sustainable Advantage solutions give converters and brands in the Asia Pacific a huge range of go-to options for increasing the recyclability of packaging, using materials with recycled content, and reducing their materials consumption,' notes Pankaj Bhardwaj, vice president of marketing at Avery Dennison Asia Pacific.
Epson is also focused on embracing growth opportunities through its wide range of offerings such as SurePress, ColorWorks, and LabelWorks series, each serving different verticals including healthcare, logistics, food and beverage, from large-scale industry prints to on-demand home and office use.
'We are seeing post-pandemic that the print label market in APAC is set for exponential growth, and we are primed to support this through our SurePress series of industrial label presses,' comments Morikawa Tomohito, regional director for commercial and industrial products at Epson Southeast Asia. 'Incorporating eco-friendly features such as a digital print process and water-based ink, which does not emit harmful volatile organic compounds, our SurePress series ensures a safer and more sustainable working environment for our partners and customers in the region.'

The Knowledge Sourcing Intelligence report confirms that digital printing is anticipated to grow significantly in the region and outpace any other printing technology.
According to HP, as print continues to grow and evolve, so are customer expectations and demands changing. Successful PSPs are now increasing their focus on growth drivers and progressing in their digital acceleration.
'The global economic outlook during the pandemic saw a decrease in gross domestic product and supply chain challenges,' says Arnon Goldman, general manager for HP in Asia Pacific. 'As a result, the print industry was impacted by lower demand and volume slowdown. We immediately set out focused plans to support our customers and partners aimed at business continuity and the needs of customers. Since then, we have seen many of our print service providers (PSPs) demonstrate business agility and a quick reaction to ever-changing market demands by shifting more volume to digital print and leveraging the versatility of our presses to offer new types of products and services.'
'The digital sector is proving popular for smaller runs and niche applications, offering cost benefits and flexibility over flexo. However, we don't expect digital printing to make big inroads into the core flexo print sector at this time as flexo is still proven to have its cost advantage for mid- to long-run jobs,' says Benjamart Fagg (Jane Tan), managing director of Press Systems Group (PSG), a Thailand-based supplier of UV LED systems.
'In the label industry, inkjet not only complements conventional printing, but it has also grown to a point where it is more competitive in many aspects. We see print buyers demand such quality and fast turnaround time that our customers can do it on the digital,' confirms EP Digital regional manager Sean Yap.
'Business owners are also happier to manage fewer production lines, yet still able to increase productivity. Our customers achieve between 70 and 90 jobs daily with just one machine. This also greatly assists them with the lack of labor that countries in the region face now.'
Domino, which has been in the APAC market for over three decades, opened a Digital Centre of Excellence in Bangkok, Thailand, with its long-standing partner Harn Engineering Solutions.
Roy Schoettle, vice president of the Asia-Pacific region at XSYS, sees these technologies are still complementary to flexography.
'Digital does play a role, however, particularly in the tag and label market where we are seeing many printing companies investing in multiple technologies, but in other markets, such as flexible packaging where high-speed printing and long job runs are required, it is still not economically viable,' he says.
APAC is undoubtedly a rising market with great potential. Although the pandemic has negatively influenced its economy, the region is showing strong economic growth again.
Read the 'Opportunities in Asia Pacific' article in Issue 4, 2022 of Labels & Labeling to learn more about the challenges and outlook of the labeling market in the region
Stay up to date
Subscribe to the free Label News newsletter and receive the latest content every week. We'll never share your email address.