Read later
Xeikon focuses on automation and color management
Automation of both color workflow and downstream finishing were key focus points for the most recent Xeikon Café events.
A major theme of the recent Xeikon Café event was the company's continued drive towards automation of both workflow and downstream finishing processes.
Xeikon Color Services (XCS) v2.0 now allows converters to manage color automatically across digital and conventional presses.
On the finishing side, Xeikon has developed the FEU digital embellishment and finishing system, first launched by the company in 2020. Based on MGI technology, FEU provides UV spot varnish, tactile varnish, foiling, 3D textures and holograms across a wide range of substrates including clear on clear, common BOPP and paper facestock including natural structured papers. Optionally, the FEU can be equipped with a semi-rotary die-cut unit to deliver fully embellished and finished labels.
The FEU's workflow is integrated into Xeikon's X-800 Vectorizer. 'This will ultimately provide our customers with all they need to effectively move towards total digital label print manufacturing,' says Filip Weymans.
Now at the Xeikon Cafe was launch of the company's modular LCU (Label Converting Units) system, engineered for maximum automation of the analog finishing process. The LCU series is designed with a modular and scalable architecture along with Cloud connection for full integration into factory management systems.
There are two base models, the entry level LCU33 and fully modular LCU350. The LCU Series is designed to work in-line and off-line with Xeikon's Panther and Cheetah digital presses.
LCU sales will be channeled through Xeikon Solution Services, allowing customized configurations depending on the application and volumes required – for example from a basic varnish through to automatic laser die-cut capability and wider web versions up to 520mm (20ins).
Automation is available for processes including automatic turret rewind, die plate change and transfer of job data to different units, with real-time information on machine status available through the Cloud connection.
Other options include additional flexo stations (to avoid changeover between different varnishes), laser die-cutting, hot foil and screen printing stations. Semi-rotary die-cutting speeds are up to 80m/min and full rotary up to 130m/min.
Color in the Cloud
Automated color management was another key theme discussed at the Xeikon Café. With Xeikon able to leverage the flexo color expertise of parent company Flint Group, Xeikon Color Services (XCS) v2.0 now allows converters to manage color automatically across digital and conventional presses.
The first step in the process is to print and measure color charts for all presses in the plant on a range of substrates. These measurements are loaded to the XCS Cloud database which automatically creates lookup tables translating Pantone spot colors to the available color stations on the digital presses and flexo presses running 7-color ECG (extended color gamut) ink sets. Each profile is tied to a specific substrate category. That data is then downloaded to the RIP that drives the plate making engine or the digital press. In both cases the color chart is printed again and measured to check against the data held on the XCS server to verify its accuracy.
In the case of a flexo press using spot color printing, the profiles are loaded into the Vivo Color Cloud, developed by Flint Group, which sends the ideal spot color mixing formulation to the digital ink kitchen.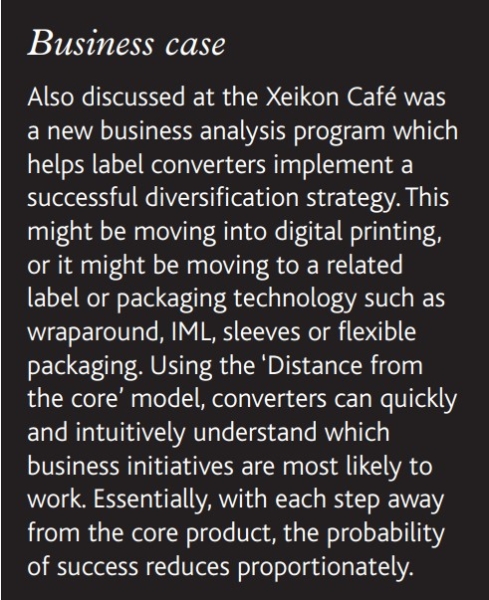 Color files sent to the plate making RIP are locked, but files sent to the digital presses can still be manipulated. The importance of this becomes clear with the new generation of Cheetah 2.0-compatible Xeikon presses fitted with in-line spectrophotometers.
The spectrophotometer automatically measures the printed color and sends that information back to the RIP, which can trigger an on-the-fly re-profile in less than eight minutes. The print is then measured again. This closed loop system will also warn the operator if there is a major color problem that needs to be addressed back at pre-press.
'This is a real revolution compared to manual profiling, which take much longer and needs human skills, hardware and software,' explains Filip Weymans. 'Of course, you still need to take the same
time to profile the press, but you do not need the skilled operator to verify the color after that. Since we are automating and moving onto the Cloud, our color services are available 24/7 and you do not need the expertise in house to achieve consistent color. What we are aiming for is true "lights out" color quality monitoring.'
Another link in the color management chain is provided by Color Forecast, which allows a brand manager to understand how closely a color can be reproduced from an ECG ink set. The system starts by running a PDF through the XCS server's Pantone look-up table, then selects a substrate-related press profile. The system then indicates the expected color deviation.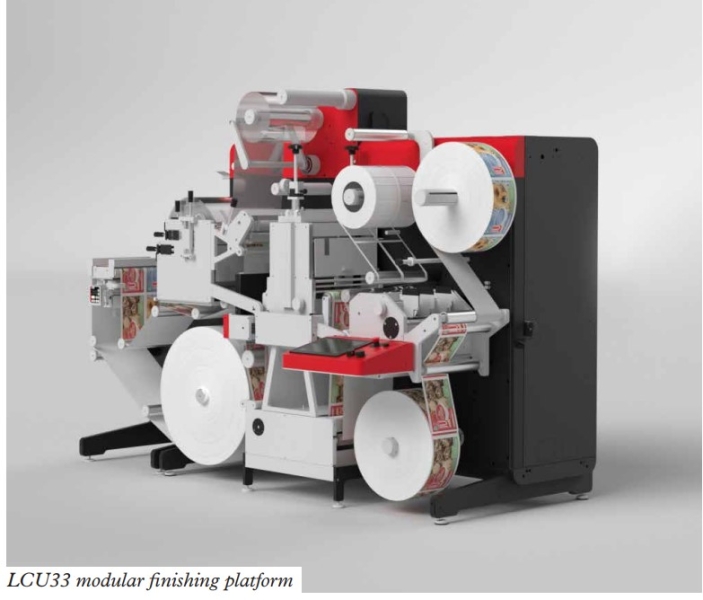 'This means that the printer can offer the customer different options, which will affect price. For example to keep within a certain deltaE you might need to add extra colors with an additional cost,' explains Weymans.
A related application is the Candyshop color-picker. This presents the brand owner with the printed Pantone color they have specified, along with a grid of closely related shades.
States Weymans, 'This is for a situation where a brand owner has only seen that color on a screen, and is not quite happy with the printed color. So now they can select the color he or she wants it to be. This works quickly in digital. It can also be done for a flexo press, though of course this takes more time.'