Actega has announced high-profile management appointments. These include Jan Franz Allerkamp becoming head of global business line paper and board and an ex-Heidelberg board member, Stephan Plenz, interim general manager of Actega Metal Print.
The appointments reflect the company's commitment to customers and its continuous drive towards innovation and sustainable technologies for the graphic arts industry.
Jan Franz Allerkamp, who was previously managing director of Actega Metal Print, will assume the role of global business line head for Actega's paper and board business. He replaces Andreas Gipp, who will become the third managing director (CCO) of Eckart, another division of the Altana group.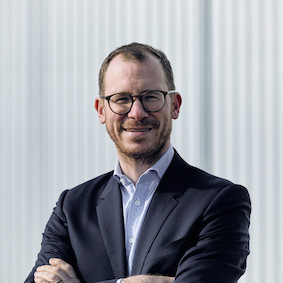 Commenting on his new role, Allerkamp said: 'After four and a half years in my metal print role, I would like to take the chance for a new challenge. Although the paper and board business line was only founded two years ago, a lot has been achieved by the team. Andreas did a great job in setting up the structure and building a well-run organization and successful team.
'As a result, paper and board is a business on an upward trajectory. For instance, its barrier coatings initiative has huge potential and the folding carton market, with its mega-trend towards increased sustainability, also represents major growth for us and our customers.'
Joining Actega Metal Print is interim general manager, ex-Heidelberg, and industry expert, Stephan Plenz. Having worked for Heidelberg for over 30 years and as a previous board member, Plenz was responsible for several Heidelberg business divisions, including sheetfed, labels, post-press, and digital. With a mechanical engineering background and sustainability close to his heart, Plenz is ideally placed to further build on the success of EcoLeaf and lead it to commercialization.
Thorsten Kröller, chairman at Actega, commented: 'With Stephan, we have gained someone with the right experience to seamlessly fill the Actega Metal Print role and to transition the EcoLeaf technology from a successful beta program to commercialization. I am also happy to keep Jan Franz in our division in another important leadership role for our paper and board business. Keeping and attracting the right industry experts plays an important role for us. In this way, we can further drive all of our important initiatives for more sustainability in our industry as these need people who understand the market in order to be successful.'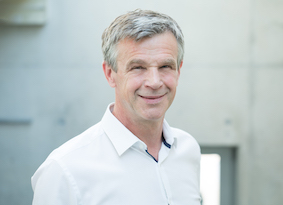 'I'm very excited to join Actega. EcoLeaf is such an important technology, poised to eliminate foil waste from the traditional metallization process – it will change the market forever. To achieve this, and following the beta phase, our next big step is to industrialize the solution. This is where I will use my experience of bringing technologies to market to enable a smooth and successful series-ramp-up,' concluded Plenz.