Jolly Rancher partners with local artists
Brand launches limited edition packaging featuring designs from street artists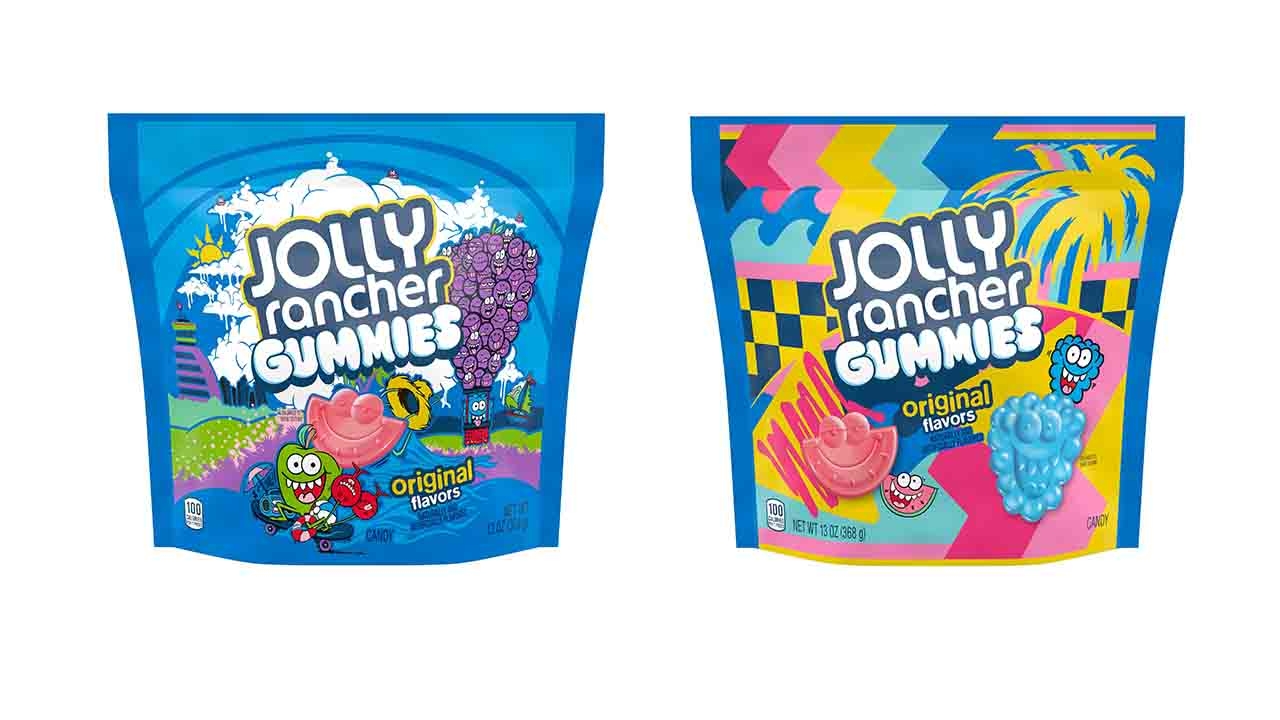 Jolly Rancher Gummies has launched limited-edition packaging featuring designs from street artists, including Danielle Mastrion from New York, Joe Starkweather from Miami and Evan Farrell (KidWiseman) from Los Angeles. Building on the brand's continued appreciation for street art, the new designs update the aesthetic to kick off the sunny season in bold, eye-catching and colorful ways. 
Jolly Rancher Gummies has also unveiled murals in each of the artists' cities (NYC, LA and Miami) to bring the packaging to life and deliver a touch of playful, vibrant expression to local neighborhoods. An additional mural by Kid Wiseman will appear in Bentonville, AR on June 2. Each lively, large-scale piece of art combines the artists' unique creative approach, the culture of their community and Jolly Rancher Gummies' vivid colors and classic characters.   
'These larger-than-life murals are bold and out of this world - a perfect representation of the Jolly Rancher brand,' said Danielle Ford, brand manager, Jolly Rancher. 'From packages to murals, seeing bold art inspired by Jolly Rancher Gummies is exciting. The murals and packaging are inspiring, colorful and full of energy. We hope fans can pick up a bag at their local store and go visit a mural near them.'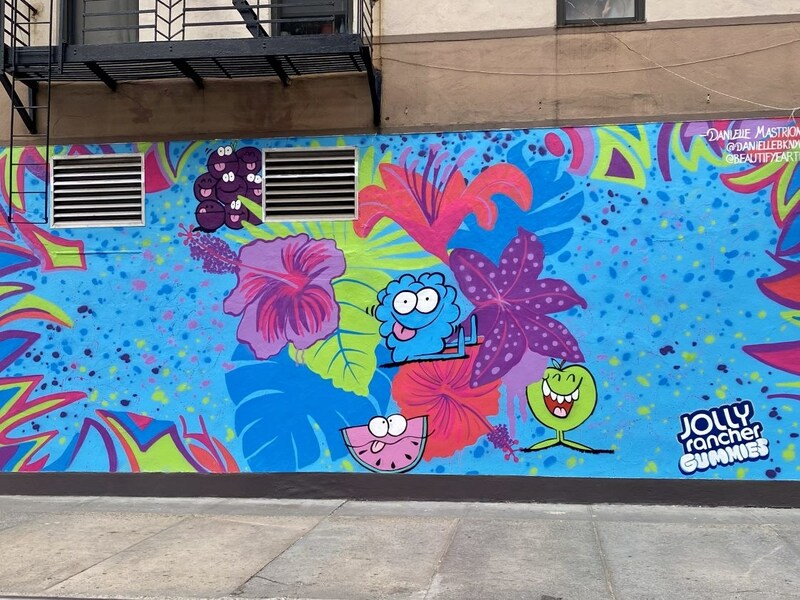 Mastrion is a Brooklyn-born, New York City-based painter and muralist. Since 2012, her work has taken her all over the globe with some of her most recent work appearing in her home neighborhood of Coney Island at the New York Aquarium and at Luna Park. She works with an aerosol base and painted the New York Jolly Rancher mural using the bold brand colors, pairing the Fruit Crew characters with her signature flower imagery. 
Florida-based Starkweather has over 20 years of experience in mural painting using everything from traditional oil painting to aerosol can art. His mural design layers the iconic Fruit Crew on top of a bright split background of the beach and city skyline, all in a 90's color scheme. 
Farrell is an LA artist who started his career at an ad agency, and now is the face of his own brand Kid Wiseman which aims to inspire young creatives through large scale mural projects, art performance, apparel and more. Kid Wiseman's LA and Bentonville murals depict the Fruit Crew in a full Jolly Rancher world, bringing in his bold colorful repeating shapes and patterns and his logo and emblematic brand mask. 
The new limited-edition Jolly Rancher Gummies feature a mix of flavors including green apple, blue raspberry, cherry, grape and watermelon, now available in three distinct designs in 7oz and 13oz pouches at retailers nationwide.  
Jolly Rancher partnered with Beautify Earth, a creative agency dedicated to connecting brands and local artists to transform public outdoor spaces through murals, packaging and digital storytelling. The brand worked with the agency to select the three talented street artists whose work is showcased on the limited-edition Jolly Rancher Gummies packaging and the large-scale murals. 
Stay up to date
Subscribe to the free Label News newsletter and receive the latest content every week. We'll never share your email address.