2023 predictions
What's in store for the year ahead? Industry experts have their say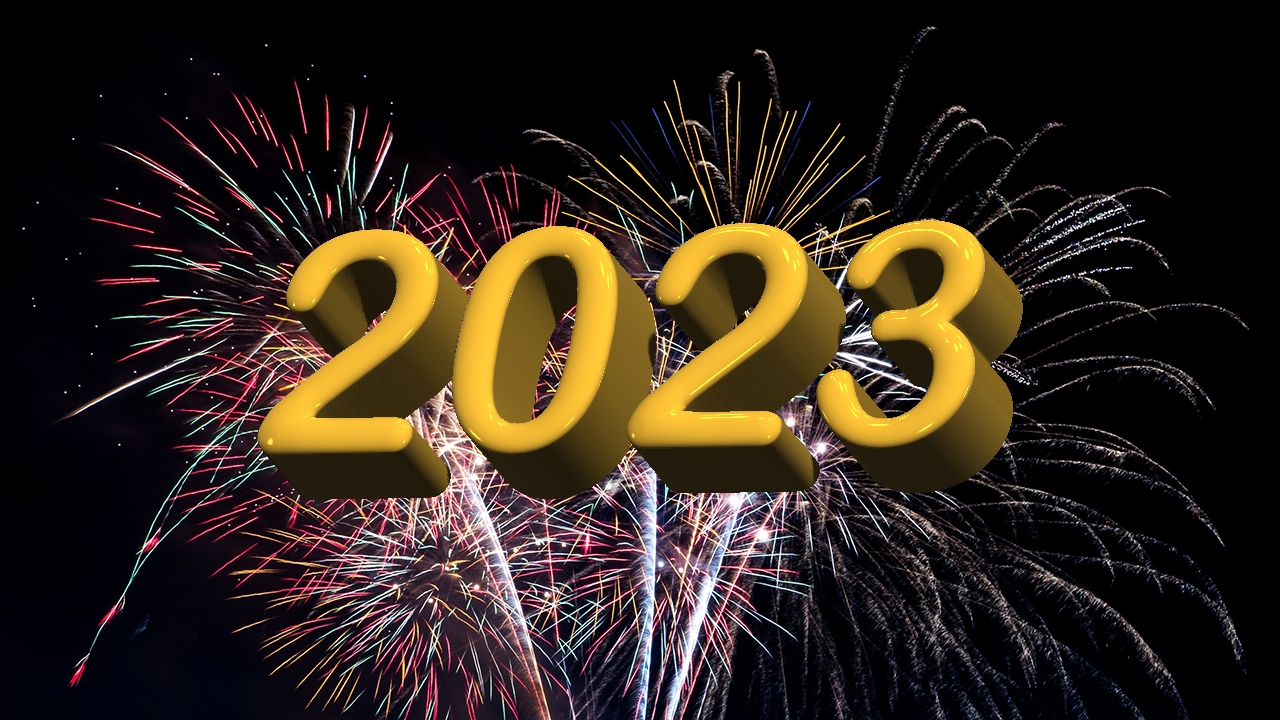 A B Graphic International - All4Labels - Avery Dennison – Avery Dennison EMENA - Bobst – Cartes - Cosmo First - Coveris – Domino North America – ePac Flexible Packaging - Esko – Fedrigoni - FlexoWash - Flueron Inks – Focus Label Machinery - GEW - Hexxa Flexible Packaging – HP - Hybrid Software Group – Jetsci Global – JK Labels – Kingfisher Labels - LetraGraphix – Loftware - Mark Andy – Mark Andy UK - Martin Automatic - Miraclon - MPS Systems – Parkside – Rotocon - Sandon Global - Sato Europe - Screen Europe – Soma - Springfield Solutions – Toyobo - UV Ray – Vetaphone - Vollherbst - Weldon Celloplast
---
Matt Burton, global sales director
Despite a turbulent and challenging 2022, the label market has maintained its resourcefulness and flexibility by continuing to grow and innovate. 2023 will undoubtedly be another challenging year, with macro-economic factors affecting global markets, supply chains and the labor market. From an ABG perspective, we have witnessed a massive rise in automation, which is set to continue into 2023. This means that there will be more ABG machines being sold with connectivity (ABG Connect workflow products) to enhance efficiencies.
---
Paola Iannone, vice president of marketing and communications
2022 has been a year of renewed turbulence and challenges on the global economic and political landscape. However, a strong boost driven by technology, digitalization and innovation allowed the segment to reach good performances and results. To keep on growing and evolving in the industry, some main trends must be under the spotlight in the upcoming year: first of all, sustainability will certainly continue to be central for business and internal operations. As a key player in the global economic market, we should care about both market's needs as well as about our planet: for this reason, our driving force is to keep on investing in sustainable solutions for the packaging industry, delivering continuous technological innovation, developing new materials and applications aimed at facilitating the recycling process and at enhancing the circular economy. To meet these ambitious goals, we strongly believe in the power of the network, and we establish continuous collaboration with institutions, associations, universities and other companies.
Another core trend for the upcoming year is the digitalization of packaging, aimed at encouraging consumer interaction and providing more customized buying experiences. We expect an increase in the use of QR Codes and smart solutions to promote and facilitate direct communication and interaction between brands and their consumers: those technologies provide the opportunity to share additional information, create unique experiences through gamification, provide access to dedicated online platforms and customizable experiences according to all need. In particular, brands should care about the emerging needs of Gen Z, who are inclined to look for values like transparency, individuality, inclusion, and sustainability in the packaging of their favorite products. To achieve this goal special care towards the consumer community can be expressed thanks to the application of digital printing and variable data management, which allow the brand to fully express its values and mission, involving the end user through unique designs, taking the item-level customization to the next level.
---
Jeroen Diderich, senior vice president and general manager for label and graphic materials for North America.
After two years of pandemic-fueled disruption, a host of new challenges arose in 2022 — paper shortages, rising inflation, the war in Ukraine and more — leading us to rethink once again how we work and plan. As we look to 2023, we expect to see a more challenging macroeconomic environment. We are taking this time to prepare for this economic uncertainty while focusing on three main priorities - improving the customer experience, prioritizing our sustainability journey and advancing the adoption of intelligent labels.
We believe that sustainability will play an increasingly important role both in business practices and in consumers' value equation next year. In the US, we continue to see more regulations being introduced along with retailers and brands looking to measure their carbon footprint. It will be increasingly important for the industry to continue to drive circularity with products that contain recycled content as well as ones designed to enable recycling.
As more brands continue to seek visibility across their supply chain, RFID technology adoption will offer exciting possibilities at every step of the value chain across industries. Avery Dennison is also embracing digital tools to deliver reliable data, simple tools, personalized information and easy-to-access support to provide an unmatched customer experience.
---
Hassan Rmaile, SVP and GM of Label & Graphics Materials division
There are significant challenges in the year ahead, but equally significant opportunities for enterprises prepared to invest in innovation and commit to ambitious targets to advance sustainability. We will need to work hard in the face of predicted recessions, energy crises and continued challenges of the war in Ukraine.
In 2023 we will continue to have sustainability at the core of everything we do, focusing on material innovation to ensure our labels enable packaging recycling and re-use/refill models, and we will see yet more collaboration, using the full 360 eco-system to deliver sustainable innovations such as the TOSCA returnable pallet initiative and our own AD Circular liner recycling program.
In addition, the EU is doubling down on its efforts to cut Europe's virgin plastic and packaging waste, stating that all packaging used in the EU is to be fully recyclable by 2030. What's more, the commission hopes to end confusion about recycling through harmonised labels and pictograms. This presents a clear role for material innovation and digital identification solutions, the former enabling circularity, the latter helping to demystify the world of recycling through full "intelligent" end to end traceability.
Overall, I see connected packaging as an ongoing force for change, gaining momentum as the EU commission puts plans in place to launch the Digital Product Passport (DPP) and as supply chain challenges will undoubtedly continue into the new year. As a result of this connected capability we will see automatic orders and just-in-time deliveries for retailers, while using that same technology to enable consumer engagement, increase transparency and drive customer loyalty and repeat business for brands. I anticipate our digital labelling solutions will continue to grow to satisfy these new needs into and throughout the current and following years.
---
Patrick Graber, strategic marketing manager for labels
The major overall industry trends include workforce shortages, reduction of run length, high demand for just-in-time production, strong focus on waste reduction (electricity, material and time) and, therefore, high demand for automated and digitalized solutions in flexo and digital. 2022 marked a strong recovery in labels, but it is now likely to slow down due to the current political and economic situations around the world. Another trend is the need for converters to have different technologies on the production floor to increase product offerings and optimize production.
We are seeing an increase in companies moving away from offline towards online ordering technologies for labels and packaging. Data-driven and automation are becoming more and more important every day to counter the lack of manpower and skilled workforce and to reduce costs and waste. In this regard, we see many developments around technologies that reduce the impact of the operator on the quality of the final output. We expect to see a significant increase in end-to-end production lines, covering the whole process from the pdf to the final label in one line.
Looking forward, we are very proud of the success of the Bobst Digital Master series, as well as the strong demand for our highly automated inline flexo Master M6, using Bobst V-Flower and oneECG printing technologies. Our customers keep investing in conventional printing equipment and, at the same time, adopting digital inkjet solutions to increase their product offerings and to meet brand owner requirements.
2023 could be a challenging year across all industries, given the social environment. However, we are confident that most of our customers will continue to invest, even if at a slower pace, because of the expected decline in print volumes in certain sectors. The Covid-19 pandemic proved that labels and packaging are more resilient than other sectors.
---
Enrica Lodi, sales and marketing
The 2022 was an incredible year for Cartes. Following market demands and boosted by our customers' requests, we choose 2022 as the year to unveil what we believe is the future of digital embellishment and converting for labels. Combining our experience and will to innovate, after several years of development and improvement, we finally present a fully digital solution where no tools are needed.
The Cartes Jet D-Screen digital solution paired with our well-known laser technology, which includes our patented Invisible Laser Die Cutting allows print shops to run jobs directly from a PDF file, in one pass with no tools as well as no wasting time or materials. Our Jet D-Screen permits us to manage variable data, create a multilevel effect, apply spot varnish and braille printing, security and complex tactile reliefs made by high thicknesses, fine detailed hot foil transferring and 3D doming.
A modern digital environment must have cost-effective machines backed by a partner that stands behind each customer's requirements. Converters look for quick job changeover and automation to reduce costs while maintaining job quality.
All our machines are tailor-made to ensure specific needs are satisfied with maximum efficiency speed rate, best results in terms of accuracy and very low material waste, fully responding to medium and small-size runs.
Cartes keeps developing real solutions and so continues to be a pioneer of innovation, ensuring customers get the world's best answers to keep improving their business.
---
Pankaj Poddar, Group CEO
Despite various geopolitical disruptions, flexible packaging and the label industry witnessed increase in overall demand due to burgeoning need for packaged goods and personal hygiene products for home consumption. In the coming year as well, we can expect the industry to focus and innovate effective, higher-performance, high-quality goods that will strengthen the label industry backed with technological advancement to assist the creation of unique, top-quality labels.
Another trend we will witness in the labelling industry is the need for machine-readable marking as elements such as AR and IoT continue to grow. Besides these, sustainability will continue to hold center-stage globally while being the need of the hour. For the labelling industry, this means building sustainable and biodegradable labels using recyclable materials. Companies must adopt a holistic approach to sustainability by developing sustainable products as well as accepting accountability for waste generated.
Despite the ongoing macroeconomic headwind challenges such as declining prices and supply-chain corrections across the globe, the labelling industry has tremendous market potential. Long-term growth possibilities are expected from penetration of supermarkets and convenience stores, which will further ensure sustained demand and improved revenue potential. Making sustainability a priority to reduce carbon footprint for minimal environmental impact, along with digital adoption, automation, customization, e-commerce, and an increase in packaging, will continue to be critical turning points for the labelling industry.
---
Will Mercer, R&D director of the paper business unit
Circularity and sustainability will be the biggest drivers of change in label trends in 2023. Driven by the eventual introduction of a deposit return scheme (DRS) across the UK and the implications of Extended Producer Responsibility (EPR), there will be a significant push for solutions such as compatible or separable labels conforming to the assessment tools in development for packaging recyclability.
Whether wash-off for a certain application or wash-resistant for others, the key is to ensure the maximum recovery of the highest quality recyclate from the significant component of packaging.
The shift to PE or PP monomaterial solutions is continuing, with an increased drive for compatible materials with flexible plastic packaging to support simplified monomaterial recycling and full-pack recovery.
Coveris has not only recognized the need to design and innovate our products to be circular, but we also operate and have invested in further recycling capabilities. Already with existing recycling facilities within our film extrusion plants and Coveris' award-winning labels Environmental Services Centre, we have further expanded in this area with the launch of ReCover, a new business segment bundling all efforts in waste sourcing, processing, and recycling to close the loop for circular plastic recycling. The launch has been supported by the acquisition of a plastics recycling center in Blaenavon in Wales, creating a demand for feedstocks and generating supply for our own production facilities.
Aligned with Coveris' sustainability vision No Waste, we have also invested across our labels division for more energy-efficient operations and new capabilities. Our most recent investment is over 1.5 million GBP for our dedicated linerless labels facility, including two wide web presses where we are targeting growth outside of core food markets. Benefits to retailers or brands switching to linerless from board sleeves include downgauging of packaging material and automated application.
The development of technologies across our capabilities in flexo, hybrid and digital print is exciting, and we are still delivering embellishments achieving maximum shelf appeal with the minimum environmental impact that our customers and consumers demand and expect.
---
Mike Barry, key account and OEM manager
The label industry is heading towards digital printing. For many years it was looked upon as a 'nice to have,' but it has truly evolved into a 'need to have' for label converters to be competitive, to maintain and grow their business. Certainly, with the proliferation of SKUs that has evolved, it highlighted the benefits of digital printing, but in addition, brand owners want what digital printing provides… such as color consistency and repeatability from label to label, personalization and variable data printing, shorter lead times and quicker turn-around times / just-in-time delivery, reduced inventory. Regarding technology, certainly, 1,200 DPI is gaining attention. That being said, the best-fit technology really depends on a label converter's book of business and the markets they serve. For example, 1,200 DPI provides benefit for pharmaceutical applications (for micro text) and cosmetics, health & beauty (for smooth gradients). However, for many markets, 600 DPI is still a great choice.
Label material supply chain challenges/material shortages impacting the importance of digital printing. Digital printing minimizes label material waste and maximizes efficiency and productivity. So, in a supply chain crisis with shortages and limited allocations of material, label converters are able to 'get more from less' using digital printing. Also, it's important to note that with label materials there may be variations or deviations in quality, so it is important to work with a digital printing provider that can provide a priming station as part of the digital printing solution. This allows for the best quality print regardless of substrate material quality.
There are a lot of digital presses in the marketplace. So how should label converters choose which digital printing provider is right and best for their business? The capabilities of the press are important, but what's important for converters to know extends beyond the machine. Choose a company that you trust… one that is a trusted brand. Choose a company that is there for you… not just to be a vendor, but to be your business partner… to help you win and make more money. Choose a company that has the financial resources and backing of a global organization but provides local service and support. Choose a company that provides choice of press configuration (i.e. roll-to-roll standalone, roll-to-inline/nearline, hybrid). and works with a wide variety of OEM partners. Choose a company that manufacturers their own ink, putting them in control of their own destiny and reducing supply chain issues. And most importantly, choose a company that makes it easy to get into digital, such as one that provides its own in-house leasing program. That way, a converter does not need to make a large cash outlay. No personal guarantees are required. No banks or third-party leasing companies are involved. Ramp up program with deferred payments. Bundled package with service, maintenance, training, printheads, and Digital Solutions programs. Not having a large cash outlay allows the converter to use that money for other areas of their business.
---
Paul Rason, managing director for the Middle East, Turkey and Africa
What happened to 2022? It only feels like yesterday that we were predicting what might happen in 2022! I am sure that many of my peers will talk about sustainability for 2023, and whilst I believe this represents a worthy mention and prediction (again!), we are very much a global organization, and we can see that each region and market has its different opportunities, challenges and trends. Perhaps a common thread that unites all markets is the rapid adoption of automated workflows and manufacturing technologies and e-commerce. Clearly, competition is driving this, but Covid may have played a role as well. We have seen this before when we had SARS in 2002, which acted as a catalyst for e-commerce to explode into life.
At ePac, we firmly believe in investing and deploying technology to improve our service and offerings to our clients. We recently announced ePac ONE (One Network Everywhere) where our global presses will be connected via cloud technology. However, we must not forget to talk with our customers. We need to understand their business, their value chain, and their pain points to provide greater levels of convenience and agility. So, in 2023, I see greater levels of investment in technology across our industry, but we will continue to engage actively with our customers.
---
Jan De Roeck, director of marketing, industry relations and strategy
Today's brands and their packaging suppliers are facing a catalog of challenges, which technology and innovation will play a key role in overcoming.
As we move into 2023, the macroeconomic and societal trends that we expect to shape the packaging industry include everything from the growth in omnichannel shopping and ever-changing consumer behavior through the pressures of margin compression and, of course, the urge to reduce the impact of production operations on the environment we live in. Through all this, it is important businesses acknowledge and address how digital transformation is key to surviving and thriving in the future.
Simply put, it is now imperative that companies review their current business operations and identify areas where they can make meaningful improvements, drive operational efficiencies and reduce waste in order that they not only survive but thrive.
We are already working towards this with workflow innovation designed specifically to make it easier for people and processes to connect, automate operations and drive operational improvements. We are bringing to market new technological developments that will advance the industry, helping businesses mitigate risk and optimize opportunity while preparing for the predicted megatrends of the coming year.
An ongoing digital transformation agenda will prove essential in 2023 as packaging companies look to technology to make it easier to connect their people and processes, access data, automate operations and drive the operational efficiency they need.
---
Melissa Harton, marketing manager for North America
We are finally emerging from what was a delicate balancing act of supply and demand. In the second half of 2022, customers over-ordered to ensure they had products on the floor. As a result, order entry started to level off in Q4. As we enter 2023, we anticipate order entry will increase. We also expect to see lead times getting closer to pre-Covid.
Raw material delays from film suppliers will continue to soften, and some of the uncertainty surrounding transit will level off. For how long? This can change quickly with additional plant closures, inclement weather, etc. However, in general, the North American paper market remains unstable, and further demand has us facing allocations, longer lead times, and potential cost increases. In addition, labor shortages remain as we continue to see historically low unemployment rates.
Sustainability will remain a top priority for our industry. Converters will continue to seek sustainable alternatives from raw material suppliers – thinner gauge, recycled content, alternate fibers, APR, FSC, compostable, etc. Corporate ESG goals will be a key driver for many suppliers as our customers and their end users expect greener manufacturing methods and materials that promote recycling and reuse and limit environmental impact.
We also anticipate growth in premium wine and spirits (sustainable labeling will have an increased focus). Premiumization will also continue as a superior shelf presence is required to earn the consumers' attention.
---
Mette Laursen, area sales manager and consumables business development manager
Higher costs, energy savings and sustainability are and will continue to be top priorities for label printers around the world in 2023. For Flexo Wash, 2023 will be a year with even more focus on developing sustainable cleaning solutions. Solutions that minimize the use of both the liquids we use for cleaning and the water we may use for rinsing. We know that costs have gone up rapidly for many label printers and therefore we, of course, have focused on solutions that use as little energy as possible and still give a perfect cleaning result.
In many countries, it is difficult to find skilled manpower, and if you want to obtain a perfect print result and run at full capacity automatic cleaning becomes even more important. Nobody wants extra downtime and higher material waste on a press just because e.g. the aniloxes or plates haven't been cleaned properly.
At Flexo Wash, we have always strived to find smart and sustainable cleaning solutions to support and grow the businesses of label printers worldwide. In 2023 more than ever, the industry needs innovative solutions to meet increasing demands and high competition. We look forward to continuing to help customers to stay ahead of the game and create better working conditions and less waste.
---
Bhaumik Mehta, director
Flexible printing has seen robust growth in the Indian context in the past year. If you notice despite the challenges in the early part of the year where paper shortages, material availability and other factors were prevalent, the industry did bounce back well.
The industry is hungry for innovations. Customization of packaging or labels has been in demand. The consumers are getting more and more sophisticated in their demands to have the wow factor when they relate to the brand. Packaging is their first interaction with the product, and even though brick-and-mortar stores are giving way to e-commerce, the brands are finding really amazing ways to connect via packaging. Embellishments on product packaging, the use or AR/VR and the biggest push of all a sustainable package design are highlighted throughout the product campaign and the packaging.
We have had quite a fantastic year in bringing high-strength inks to the foreground with capabilities to go to LED curing easily. These have helped our customers save on energy consumption, kept the facilities free of hazardous mercury vapor lamps and gave high mileage on inks for the most demanding jobs. Our monoKURE series of products have even expanded the color gamut the printer was used to and have given them the latitude to bring bright vibrant colors to life on some of the most beautiful artworks seen on labels.
The outlook is going to be quite positive and all eyes will be fixed on bringing sustainable processes, products and ideas to fruition throughout 2023 and beyond.
---
David Lee, director
With the paper supply situation returning back to acceptable service levels and outside pressures to maintain service levels, we feel there will be a number of smaller to medium-label suppliers adopting digital technology in some form to bring 'in-house' and complement their existing analog production. Relying on a third party to produce small orders digitally have exposed the dangers of missed delivery dates in 2021-22 reflecting on the business. The entry-level point is coming down for a real industrial solution, be that digital Ink Jet, Toner or Offset running alongside a dedicated finishing line. We have been running a large number of demonstrations in the last quarter of 2022 and fully expect a number of these to move to orders in 2023.
---
Robert Rae, managing director of sales
Our industry will see increasing focus from brands and private equity on sustainability targets. On top of this, we expect Europe to see a continuing increase in electricity costs as unsustainable subsidy programs are scaled back, and fixed-rate contracts continue to expire. This will further accelerate the rate of UV LED retrofits of existing Mercury vapor lamp technology. We could see nearly 10 percent of the GEW installed base in Europe converted to LED by the end of the year. In the US big end-user groups are increasingly considering group-wide conversion programs too. GEW is very optimistic about the LED market next year. Arc lamp production will continue to decline after it peaked in 2018.
Supply chain issues, especially on electronics will persist driven by continuing political uncertainty in Asia and Covid issues in China. This will continue to weigh on press lead times and remains the major production challenge amongst equipment manufacturers.
Increasing interest rates and slowing economies will soften some capital investment programs, but our biggest concern is on personnel with recruitment persistently difficult and costs increase in line with high inflation rates.
Finally, there is an overriding feeling of uncertainty: what will be next year's 'once in a lifetime' crisis?
---
Raja Gandhi, managing director
2023 will be a positive year for the label and flexible packaging printers as most of the world has opened up to hassle-free travel and trade, with China appearing to follow suit. The Russia-Ukraine war led to further disruptions in the supply chain and an increase in the prices of several commodities in the first half of 2022. However, we have witnessed global supply chains build resilience and noted a considerable fall in raw material prices as we approach the new year. As a result, printers will see higher profit margins and healthy balance sheets in 2023. This will consequently spur investments in new plants, machinery and technology, and companies that invest in automation and robotics will flourish in the medium to long term.
Sustainability will continue to be a top priority in 2023, and businesses will be required to meet the increasing demand for sustainable packaging. I expect to see several innovations in this space as businesses seek to improve their trajectory toward building a circular economy.
Investments in digital printing will continue to rise, and some label printers will consider investing in LED lamps technology to replace conventional UV lamps. Prices of LED inks should also fall by a further 5-10 percent, which will encourage printers to consider investments in LED narrow-web printing machines for labels.
Finally, I foresee better attendance at printing and packaging exhibitions worldwide as trade shows start to rebound following the halt of in-person events as the world grappled with the fallout of the pandemic.
---
Overall, the print industry has witnessed continued growth throughout 2022. Many markets have successfully returned to their pre-Covid levels, with some areas such as commercial even surpassing these levels.
However, as major supply chain constraints begin to settle and the global economy slows down due to the looming recession, the industry growth rate has slowed down, mostly attributed to brands lowering inventories built during the preceding months, when thy bought whatever stock they could get their hands on.
As we head into 2023, we will begin to see a shift in brands' mindsets, who will become more concerned about emptying the shelves rather than filling them, highlighting the need to drive demand generation and fighting fiercely for consumer attention.
This will drive an increase in engaging consumers with personalization, new designs and campaigns, and offering same-day delivery. In turn, this will bring new opportunities for the print industry, which must respond to this shift in demand by being more efficient than ever before whilst battling challenges of labor and material shortages and increased power and supply costs.
HP Indigo digital technology will therefore be in a strong position to capitalize on the winning factory of the future, giving labels and packaging converters and commercial PSPs alike to confidence to remain agile and boost earning power.
For example, we will see label and packaging converters diversify into pouches and shrink sleeves as they utilize narrow web press capabilities with a range of applications. Series 3 presses enable label converters to produce high-quality pressure-sensitive, in-mold, wet glue and wrap-around labels. Pressure-sensitive label converters utilizing a narrow web HP Indigo 6x00 press can jump-start their 100 percent digital shrink sleeves journey by using the PWFS to cater to the needs of small brands, short runs, campaigns and more. This process is a good fit for producing shrink sleeves without investing in coating process equipment to achieve a low-friction surface.
As we move into the new year, sustainability will continue to remain top of the agenda for brands and print businesses alike, which will move away from being just a trend to a requirement.
HP Indigo and HP PageWide provide comprehensive support to brands with their goal of being sustainability champion. Both HP Indigo and HP PageWide digital presses and inks are developed to enable PSPs and converters to comply with regulations that meet industry standards and environmental credentials.
New technologies and concepts such as cloud computing, artificial intelligence, the Internet of Things, Augmented Reality (AR) and Virtual Reality (VR) are slowly making their way into the print industry, changing the way labels, packaging, and commercial and corrugated printers run their day-to-day businesses.
In 2023, the print industry will continue to implement automation into its entire workflows, starting with investments in smart devices, such as HP Indigo and PageWide digital presses, the integration of software with existing production environments, increased digital efficiency via advanced digital tools, and leveraging the growth of e-Commerce to automate production end-to-end.
---
Mike Rottenborn, chief executive officer
The printing industry, especially labels and packaging, showed tremendous resilience during the pandemic, and we expect this to continue during 2023, despite recessionary economies, high-interest rates, and rising energy costs. Strong businesses learn to adapt, and many printers and converters continue to execute process improvements initiated during the pandemic, including:
• Data-driven automation: smart factories driven by ERP systems, with fewer human touchpoints and reduced labor costs
• Just-in-time production: digital printing reduces capital costs for raw materials and finished goods inventory
• Software-as-a-Service: centralization of job data and production software in the cloud, with lower acquisition costs and minimal IT staffing
All businesses must also operate sustainably. We've been carbon neutral for the past two years, but sustainability is more than that. In order for a business to operate sustainably, it must be sustainable itself. For technology suppliers, that means steady, profitable growth to allow engineers to deliver printing solutions that meet future needs.
Our customers operate in a challenging environment and face price increases for everything from raw materials to energy and employee salaries. Thus, we've decided not to increase our software or maintenance prices in 2023 to better help everyone navigate the coming recession. We look forward to a fast recovery and a bright future for the industry.
---
Jimit Mittal, president
The pandemic served as both an accelerator as well as a disruptor for the printing industry, and it was not easy to sail through 2022 due to shrinking profit margins and recurring pressure on logistics and supply chain. The year 2023 will also have its own set of challenges as increased interest rates, strong USD inflated oil prices, hikes in prices for gas and energy due to the Ukraine-Russia war and economic slowdown in China have adversely impacted the economies across the globe which in turn impacted the industry growth negatively all across, and ours is no exception. We export our solutions globally and have observed the effect of inflation strongly. Despite all this, the scales are weighing heavily in favor of digital technology in the year 2023 and ahead.
Growth in digital printing is inevitable and we, MSL-Jetsci Global being one of the prominent industry players manufacturing and delivering digital solutions for the labels and packaging industry, is all geared up with our latest machines and presses based on innovative technology, 'Made in India' to transform the business and industry digitally in 2023.
As it is rightly said, 'When the going gets tough, the tough get going'. MSL- Jetsci Global will turn the tide in its favor.
---
Rahul Kapur, director
In 2022, We have seen a large number of new startup companies in sectors such as food, beverage, personal care, etc. Many of the new products being launched today were unheard of a decade ago.
The biggest dissimilarity between the new startups from the age-old traditional businesses is the curiosity for learning.
The new generation firms are very keen on understanding all the product options, applications and benefits. This makes it even more important for us as label solution providers to be always updated.
Client meets which used to revolve mainly around single product price points, have refreshingly progressed towards new product offerings & brainstorming new ideas to enhance the product brand value of the customer.
The winners of 2023 will need to be good at educating clients and keeping them always updated with new product offerings. There is an immense opportunity for sticker label manufacturing companies today to create value by providing premium materials, inks & security solutions.
---
Matt Smith, operational manager
If anything, the supply chain instability of 2022 only confirms the difficulty of predicting what the future holds. But as companies identify and commit to reducing the environmental impact of their operations, 2023 will see a continued focus on sustainable packaging. It's worth investing in sustainable solutions and alternatives if companies currently use a large amount of plastic, as well as eco-conscious production methods.
With stability expected to return to the supply chain in 2023, customer requirements will demand that innovation and technological advances continue to add value and enhance operational capability. Labeling businesses are constantly looking for ways to be time efficient and more productive, so service must remain adaptable and flexible. Investment is going to be central to that trend as well; the better technology a company has, the more it'll satisfy its customers.
Visual branding is also going to consistently evolve in 2023. New packaging designs and techniques, including the use of eye-catching colors, typographic scrawl prints and intriguing brand mascots, are going to become more important. Labeling companies will need to have a thorough understanding of their customers' design requirements to help their products stand out on the shelves.
---
Josh Roffman, senior vice president of marketing and product management
With supply chain challenges showing no signs of abating any time soon, companies of all sizes will look to accelerate their digital transformation programs in order to optimize costs and gain a competitive advantage in 2023 and beyond.
As part of this endeavor, companies are seeking an all-in-one digital ecosystem that can meet the full scope of their requirements for bringing products to market quickly, efficiently, and more competitively. These organizations are beginning to think more broadly about their labeling and how to automate printing across production lines irrespective of brand or technology.
So, what does this mean for businesses? It's no secret that customers are thinking differently right now. They not only want orders faster than ever, but those orders must also be accurate, personalized, and customized to specific needs. An evolution of the market has resulted in a demand for more products, shorter production runs, and faster turnaround. It doesn't stop there, with an increased demand to print on anything from a smooth card to a flexible or hard plastic, to a curved surface, to a board, or even wood. As a result, companies are recognizing that marking and coding devices – which provide the ability to print on almost any surface – present a great opportunity by offering savings by eliminating the cost of labels and pre-printed inventory. And this trend is backed up by the research: our 2022 Top Trends survey, which surveyed over 1,000 professionals from organizations across all major industries and 55 countries, revealed that 78 percent of businesses believe requirements for marking and coding technology will increase over the next three years, while 96% see an advantage of using a single platform to support thermal transfer as well as direct marking and coding.
Fortunately, the labeling software space is undergoing an exciting transformation as manually operated, disconnected printers get connected, integrated, and controlled by intelligent systems. Now companies can utilize a standardized platform for labeling, which offers integration capabilities to manage output for all their devices from thermal and color laser printing to coding and marking devices, visual inspection systems, serialization solutions, and more. By adopting such a solution as part of a cloud-first digital transformation program, businesses will gain printing flexibility, accuracy, and efficiency to improve their bottom line, meet consumer demands, and support global growth.
No matter what the economic climate has been, we have persevered together as a team and come out stronger. Often, we find our greatest successes in the most surprising places. We are sure it has been the same for you.
As the end-of-year approaches, we know there will be many challenges ahead. But we are so excited to see what 2023 has in store for us—enthusiasm and anticipation are building around new opportunities in all our locations worldwide. Stay tuned for more details in the new year.
Working together this past year has been a pleasure and we're proud to have you all with us. Best wishes and happiness to you and your families. We look forward to a successful 2023!
---
Tom Cavalco, executive vice president
Looking at the market from a wider perspective, the demand for labels is high and still growing. We assume this trend will remain in 2023. High demand for labels affects the long-term strategies of printers and converters, motivating them to start new investment projects and implement changes that increase efficiency and profitability and enable gaining new customers. Print buyers increasingly pay attention to production calculation costs, delivery time, optimizing or lowering runs, and product versioning (including VDP). We also observe increasing print buyers' expectations of improving quality, as well as their growing eco-consciousness e.g. in terms of implementing more sustainable solutions and materials, reducing waste, eco-efficiency, lowering carbon footprint, etc. All these factors influence on choosing efficient and profitable printing technology by converters worldwide. The increasing number of printers, including traditional ones, based on flexo technology, is aware of these global trends, and they respond by investing in Mark Andy hybrid presses. Some of our customers have already bought another hybrid press to expand their production capacity.
It's worth mentioning that many Mark Andy's customers fully benefit from the potential of our presses. Therefore, the printers will more precisely divide their production between digital and flexo technologies, making it more profitable and meeting the growing needs of print buyers, e.g., in terms of more creative and sophisticated label designs. We expect increasing demand for multi-unit presses, enabling one-pass inline production, equipped e.g. in a translator module for peel-off labels. We also predict a growing interest in RFID technology, driven by brand owners looking for new ways of automating and streamlining sales and logistics processes.
---
Phil Baldwin, sales manager
From a company perspective, Mark Andy sees a digital hybrid future for label converters, and a move into flexible packaging for flexo presses. And we have come to that conclusion because we have the most varied range of narrow web print technology available, which makes us best placed to steer the inexperienced through the variety of flexo and digital hybrid technology available and design and build tailored solutions for the experienced at the sophisticated end of the market.
Single-pass production is the way forward, especially at times when skilled operators are becoming scarce, and automation is acknowledged as the route to production efficiency. Mark Andy is committed to digital hybrid technology and has a globally installed base of more than 400 machines to prove the point.
However, despite its rapid and continued growth, digital print still holds a minority market share of label production when compared with flexo – and this situation will not change anytime soon. What will happen is a polarization of the market that will see digital take up the legacy flexo work, while modern flexo presses will move into the mid-web sector and become complex production tools for a range of top-end labels and types of flexible packaging.
---
Nirav Shah, managing director
The past two years of industry were focused on batting with the severe challenges brought on by Covid-19 globally. Some of these challenges included a supply chain crisis, cost reduction, a spike in the rate of raw materials, environmental issues, and industry-specific trends, and the Indian label and packaging industry was no different, it also witnessed these major changes. While it flourished in some sectors and sank in others, also the upcoming trends will continue to be affected due to foreign exchange affecting the prices in the Indian market.
For instance, a constantly increased demand for functional labels in the pharmaceutical industry is surely going to be one of them. Another major trend is likely to be in the food industry, as there is a rise in frozen food packaging in the Indian market towards the Southeast Asian region. The personal care industry will focus on different themes and concepts to deliver unique high-end labels with mono cartons that are significantly different from the competition. Speaking about other trends such as sustainability with material and production costs will continue to gain momentum in 2023.
There will be usual foreseen challenges, and yet the year 2023 will bring on great opportunities across industries to upscale. It'll also be more interesting to see how the Indian market manages to grow while competing intrinsically and on the global level across different industries.
---
Gavin Rittmeyer, vice president of sales and marketing
No one could predict the rapid pace of change that the converting and packaging industries have experienced in the past three years with lockdowns, travel restrictions and unprecedented demand for labels and packaging for personal care products, e-commerce, and disposable hygienic products (face masks and wipes) followed by the equally disruptive supply chain and shipping crises, shortage of skilled labor and material supply of 2022.
Now, more than ever, choosing stable, entrepreneurial, thought leaders as supplier partners is vital to ensuring a competitive edge and consistent productivity. At Martin Automatic we evaluate each project as a unique opportunity to understand and become part of the success of the business models of our customers - their success is central to ours.
Labor shortages and changes in material quality and availability will continue. The trend is toward greater automation and repurposing of pressroom talent. Every non-stop unwind and rewind from Martin considers these elements to provide the converter with assets that provide a robust return on investment.
During 2023 we expect to see more consolidation of the label market with additional mergers and acquisitions. As the market matures, we will see more updating and modernizing of older less efficient equipment. Automating existing and new lines will continue to drive decisions; increasing profitability will become more important than merely increasing productivity as costs continue to rise at rates not seen in nearly 20 years.
---
Grant Blewett, chief commercial officer
The current economic climate will continue driving trade shops and converters' investment decisions, with a growing need for technology that enables savings across the value chain. With the right technology, higher levels of consistency, on-press efficiency and press uptime, reduced energy usage, plate, ink and substrate waste – all while contributing to sustainability initiatives – can be achieved and businesses need to take advantage of it to ensure continued business growth.
Trade shops and converters are also telling us how a simple plate portfolio that eliminates plate inconsistencies, increases efficiency and productivity, and addresses brands' critical quality demands, allows them to concentrate their efforts on other parts of the production process. I believe this will be of increasing importance as businesses navigate through the next 12 months.
As for flexo printing itself, I believe it will continue making inroads into new markets as brands and converters see it as a viable and cost-effective alternative to packaging previously produced with gravure and offset printing. The reduced time to market and sustainability benefits offered by flexo printing are also proving to be important factors in brands' packaging design and production specifications.
---
Richard Miedema, sales director for EMEA
Kelvin van den Bunt, product manager for connectivity
2022 has proven that it is hard to predict what 2023 might bring us. Last year's consensus was that the effects of Covid and the enormous supply chain struggles for raw materials would have an enormous influence on the state of the industry in 2022. Looking back, these two factors have just been one of the many challenges our industry has been facing together with the geopolitical situation and scarcity in simply every single aspect imaginable. This pressing situation will not disappear very soon with inflation rising to extreme levels. Fortunately, our industry has proven its resilience and adaptability toward the adoption of new innovations.
We expect a trend toward rapidly automating, connecting and securing critical business processes. IoT and connectivity is increasingly becoming the standard. We see the whole workflow data streams increasingly integrating with each other. This is being done by such innovations as the use of artificial intelligence to optimize processes. From MPS, this is the AI-driven, real-time operator coach. This is new and innovative in the market. Particularly because it is based on operator behavior and therefore completely personalized.
---
Paula Birch, global sales director and general manager for Parkside Asia
We expect an even greater focus on innovation and diverse portfolios as consumers demand more than one solution to the sustainability puzzle. Removing and replacing plastics are both important but not always possible. Plastic reduction and recyclability are both avenues that manufacturers can explore to meet their customers' demands.
Alternatively, reusable packaging is also set to continue its growth as consumers strive to adjust their behavior to be more sustainable.
Alongside all of these goals, a flexible packaging solution still needs to offer the level of performance needed to preserve its contents and prevent food waste. No one solution offers all of the above things, so a diverse portfolio means the right solution can be offered on a case-by-case basis and tweaked to perfectly suit each application as required.
Looking more broadly, recycling is going to be the hot topic of 2023 as the industry anticipates the UK's EPR reforms, due to come into force in 2024. Changes to the PRN/PERN system mean the burden of collection and recycling costs will soon fall squarely on producers, so we expect a phased shift over the course of the year towards monopolymers and other monomaterials that are easier to recycle.
---
Michael Aengenvoort, chief executive officer
As the end of 2022 draws near, we would like to take this opportunity to thank all of you for an amazing year. The success of Rotocon is based on the relationships we have built over the years, and we really wouldn't be where we are without you.
During this past year, Rotocon grew exponentially. Although that caused some growing pains within, our team supported one another and went the extra mile to make sure that our customers, suppliers, and partners were satisfied. We are grateful for the opportunity to work with and for you. Our passion for helping our clients find amazing tailor-made turnkey solutions for the label printing and packaging industry remains strong.
This year has been filled with a multitude of both challenges and victories. Every year is different, but this one contained more change than normal. Although the printing and packaging world is evolving quickly, it has been reassuring to see how our suppliers and partners have risen to meet every roadblock, while always looking out for all our clients.
---
Richard Millington, managing director
Speed, agility and versatility will be the watchwords for printers and converters as we head into 2023, particularly in regard to how they approach evolving customer expectations.
The last few years have seen extraordinary challenges for the print industry in general facing up to the realities of Brexit, the pandemic, supply shortages and now the energy crisis creating a cost-of-living crisis. Consumer shopping habits have changed as a result, and the pressure is on for all printers to deliver with speed, quality, and cost-effectiveness.
Cost-effectiveness is all about driving efficiency – maximizing uptime and minimizing waste – and delivering that while responding to evolving market trends is not easy. Having the agility and versatility to respond to ever-shorter lead times and low-volume jobs is the key to competitiveness and maintaining the bottom line.
At Sandon, our focus is on driving innovation to support our customers with these challenges, as well as setting the standard in anilox quality to ensure complete reliability of performance. When the chips are down, we know our customers need supply partners that don't let them down and deliver on their commitments. To this end, we are excited about some breakthrough product innovations we will be bringing to market in 2023 that will further support our customers to compete.
---
Vincent Desloges, BDM consumables Europe
Despite ongoing war and pandemic supply chain issues, 2023 has plenty of promise. Demand for labels has remained relatively solid, given the growing need for food and pharmaceutical packaging in the Covid-19 era.
Sustainability, already crucial, will become an even higher priority. Consumers will vote with their feet for companies that they consider sustainable and credible. At Sato, for example, we supply 99.65 percent of our paper labels from FSC-certified sources and our production facilities in the UK and Poland are FSC-certified, with others set to follow.
Sustainability also means optimizing how we use raw materials, doing more with less you might say. We have made our labels 20 percent thinner, from 60 to 50 microns, with no loss of performance - for comparison, the average human hair is 70 microns in diameter. When you print millions, these savings on material and manufacturing energy add up.
Automating and cloudifying solutions and ensuring multiple sources of supply will also help hedge supply chain bottlenecks and scarcity as well as offsetting soaring energy prices and eliminate human error. To thrive in 2023, companies will have to produce more efficiently, give clients exactly what they want and push forward with recycling and zero-waste initiatives.
---
Taishi Motoshige, marketing director
The packaging and label industry is under increasing pressure from consumer groups to reduce its environmental impact by creating more sustainable packaging. One rapidly growing trend is the reduction of plastic material used in packaging. Many market research studies have shown that consumers perceive paper-based packaging as a more environmentally friendly and easy-to-recycle format for the products they buy. Brand owners, meanwhile, are demanding shorter turnaround times with a higher degree of product diversification (more SKUs). Packaging and label converters are not able to adapt their analog printing equipment (flexo, gravure or offset) to handle the increase in variability in packaging & label designs and order frequency.
In response to these market trends, Screen GA is moving forward with product planning for its Truepress PAC 520P – a high-speed, water-based inkjet digital press for paper-based packaging & label substrates with a much lower environmental impact than conventional printing processes. This is due to a drastic reduction in energy and material waste. The Truepress PAC 520P utilizes newly developed proprietary water-based pigment inks that comply with appropriate food-safety regulations
---
Petr Blaško, marketing director
Automation and workflows, forced by pressures from increasing production efficiencies amidst a waning workforce, continue to be a primary focus. Soma agrees.
However, we believe that this is not solely reserved for software, but hardware, too—and traditional presses like flexo, not just digital. Machinery on the print floor will continue to be built with intelligent automation: the ability not only to receive and report production data but the 'acumen' to act on it, too. They will continue to be developed with the ability to operate with programmed knowledge to particularly reduce makeready times while eliminating manual errors. The smarter these machines become; the less reliant print providers are on exceptionally skilled staff.
There is another trend in label printing related to productivity. Some print providers are moving from narrow web to mid-web printing. It allows label printers to expand their product portfolios—to print the labels and the bags or pouches they go on. Why not broaden capabilities to expand upon reliable customer-vendor relationships?
In the future, labels should be sustainable—recyclable and produced with a minimum carbon footprint. That puts pressure on manufacturers of the substrates and inks—as well as presses.
---
Lauryn Hall, Springfield Solutions
Sustainability will continue to be in high demand going into 2023 and beyond across all industries. The urgency for climate action is not going anywhere, and printers, brands and consumers must act. This includes the use of eco-friendly packaging materials and improved recycling of such materials.
The true value of digital including its quantifiable cost-effectiveness will be better understood by brands in 2023.
2022 has consisted of a lot of instability for both businesses and consumers – from disrupted supply chains to hiking costs. Businesses will be looking for stability, reliability, and value in their packaging supplier.
2023 and beyond will also see the continued growth of Digital innovation in packaging, including the integration of the Metaverse into brand experiences. There is an abundance of possibilities for the virtual representation and promotion of products from virtual retail environments to AR experiences. We will see the boundaries of this pushed moving forwards.
---
Kyozo Kotani, general manager of photofunctional materials
In 2023, the increasing energy cost due to its shortage will continue to have a significant damage on the market. In addition, market demand to operate with lesser environmental impact will remain one of the key topics.
Toyobo's water-washable flexo plate, Cosmolight, offers the benefit of reduced energy consumption, as drying time is cut by more than 90percent compared to conventional technology (solvent plates). Also, neither solvents nor non-woven fabrics are used, which helps customers to reduce GHG emissions in their plate-making sites.
We will continue to develop products with less energy consumption and improve our wastewater treatment technology to realize the lowest plate-making process such as "zero" wastewater.
---
Stefano Maiano, production director
As narrow web printers are looking for ways to reduce environmental impact through improved efficiency, the trend I see in 2023 is an increase in replacing existing systems with UV LED curing. Benefits for flexo, screen, offset, and digital printing processes are a major improvement in speed, lower energy consumption, and reduction in cost with systems that are simple to operate.
---
Kevin McKell, vice president of sales and marketing
Business everywhere seems to have been in a state of flux for what seems an eternity now, but in reality, dates back to the beginning of 2020 and the outbreak of Covid-19 with all the knock-on effects the pandemic has had.
The global trading situation remains unpredictable with what one might call a significant realignment of geopolitical attitudes and alliances, and all the while this situation prevails, I do not see any quick resolution of the problems we are all facing in terms of delays caused by shortages of materials, though our own Production Department here at Vetaphone has worked tirelessly to minimize the effect on our customers.
There is no doubt that the pandemic has had a major effect on working practices and conditions and what had previously been taken for granted, for example, JIT, is now being reviewed and re-evaluated both logistically and financially – it's part of the new business world that we will have to get used to.
Industry-wise, we see an increasing demand for more sustainability, which in labels and flexible packaging includes the use of more complex substrates that require more careful handling if they are to perform as required. Corona will continue to dominate surface treatment, but Vetaphone's rapidly growing list of plasma customers is a clear indication of the degree of R&D that is being undertaken globally.
---
Theresa Morand, head of marketing and business development
Vollherbst, as a print and labelling specialist with more than a century experience in the wine and spirit industries, prides itself in providing its global network with innovative responses to the latest trends.
At the Luxe Pack showcase in Monaco in October, Vollherbst took note of the packaging with sustainability at its core. This trend powers Vollherbst as the go-to labelling partner for those seeking sustainable solutions – notably with innovative technologies like its sustainLABEL offering.
The Vollherbst team reported that famous luxury brands, like Rémy Cointreau and Pernod-Ricard, are recognising the need for sustainability – a trend which will continue to strengthen in 2023 and beyond! In contrast to popular belief this trend doesn't need to be boring, in fact, consumers perceive sustainable companies as more innovative.
Of course, desirability and quality will remain key labelling and packaging considerations – but now these will be considered and incorporated as sustainable aspects.
The message for 2023 is clear: sustainability is not distinct from luxury, and will continue to shape consumer expectations.
---
Harveer Sahni, chairman
With sustainability, environmental concerns, circular economy and waste management becoming the buzzwords, now the brand owners will be increasingly insisting on measures to reduce the environmental impact and carbon footprint. With large brands planning to do away with primary packaging, the importance of a label as the major marketing tool will become evident. Products coming from certified green factories will be preferred by large label buyers, more so in view of growing regulatory measures coming in. With a large portion of the young literate population opting for startups instead of jobs, digital printing will increasingly become preferred for short runs and personalized or variable printed jobs. Already the need for entry-level digital label presses is becoming evident because the higher-end presses are quite expensive. Competition impacts in two positive ways, which are; increased innovation to create a better shelf appeal and to produce economies of scale in case of larger orders to maintain healthy bottom lines. In both cases efficient machines with higher embellishing capabilities, lower wastages, increased automation, lower energy consumption and lesser dependence on operators will find preference with the enterprising label companies. It is expected that more and more people will be looking for linerless options as it is felt that doing away with the liner will mean lower costs and better sustainability.
Stay up to date
Subscribe to the free Label News newsletter and receive the latest content every week. We'll never share your email address.