Anjou Etiquettes invests in digital printing with Xeikon
Anjou Etiquettes has chosen the Xeikon CX3, with the 5-color digital label press to better position itself in the market for very high quality short label printing runs and cost-efficient production of multiple label versions.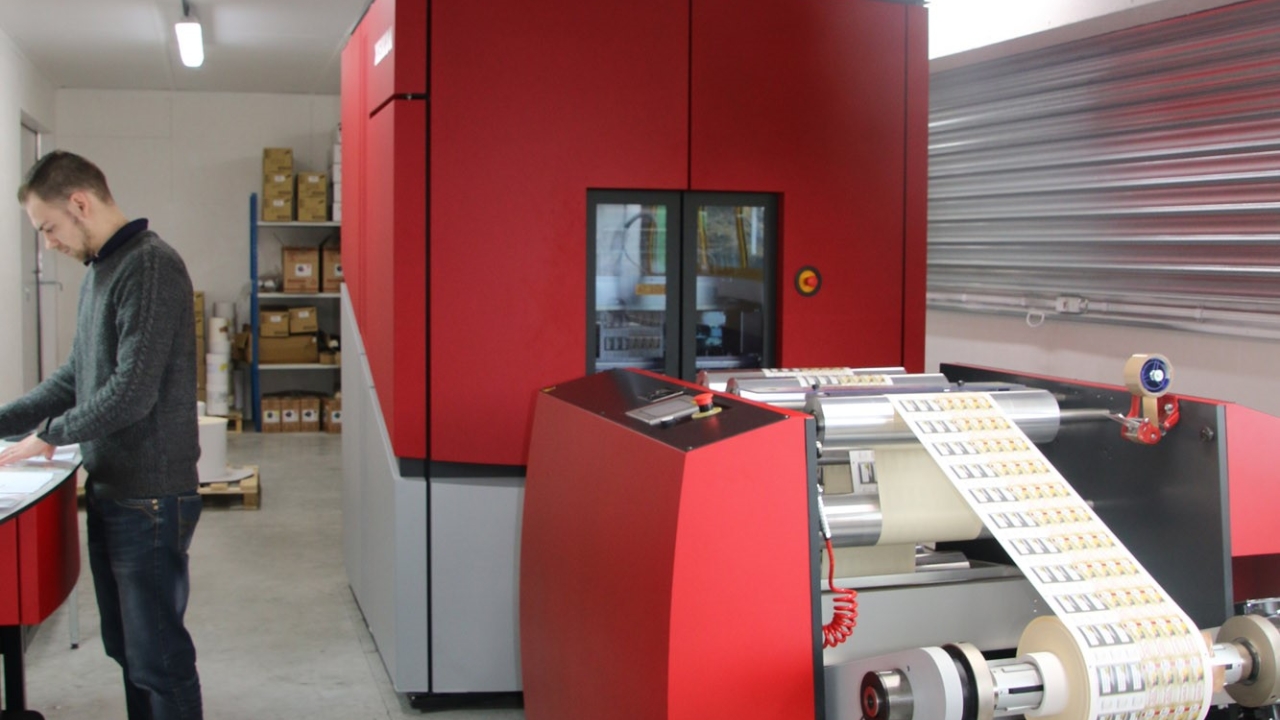 With the Xeikon CX3 designed to efficiently produce short runs with tight delivery times while meeting complex design and layout demands, it complements the existing printing equipment at Anjou Etiquettes, including offset and letterpress presses.
Maurice Darré, chairman at Anjou Etiquettes, said: 'By having an alternative to offset and letterpress, we will be able to respond quickly and at very competitive prices to requests for short label printing runs and multiple versions. These are key markets which we were no longer servicing due to constraints in our production platform, and now they will be important elements of our offering.'
Since it was founded in 1978, Anjou Etiquettes has built up extensive expertise in the label manufacturing supply chain; from graphic design to printing, and from processing to logistics. The company produces labels on rolls, sheets or non-stick labels for a wide variety of industries, ranging from agribusiness to phytosanitary, cosmetics, wine, and more. The vertical integration of all production functions allows it to control production quality and timelines at every stage of the process.
When the business decided to invest in digital printing, its primary concern was print quality. 'We asked four suppliers to print out some files we provided so we could compare their print quality,' explained Darré. 'The Xeikon CX3 digital label press performed best, as its printing registration is unequalled. It was also the best choice from a financial perspective.'
Located in the heart of the Loire Valley, the reputation of Anjou Etiquettes largely rests on its ability to manufacture high quality labels for the wine industry. The Xeikon CX3 dry toner technology is ideally suited for meeting the demands of customers who use structured paper labels printed with hot- or cold-stamped gold foil and raised text.
Since adding digital printing to its Montreuil-Bellay site, Anjou Etiquettes has cut its production times significantly. Darré said: 'For us, customer satisfaction is of primary importance; and that means ensuring fast response times. Our customers constantly tell us how much they appreciate our capabilities, especially when we manage to carry out an urgent order within 24 hours. That's the kind of service level our new Xeikon CX3 enables us to provide.'
Against the background of a growing national label market, which is driven by an increase in the number and types of products along with more stringent regulatory requirements, Anjou Etiquettes is aiming to increase its turnover through this investment, in particular by attracting new customers it was unable to serve before.
'We estimate that digital printing will soon account for 15-20 percent of our global business. We have already received a number of orders for short printing runs in the cosmetics and confectionery industries. We are now also able to service the market for unique labels used for traceability and in the fight against counterfeiting.
'These capabilities add significantly to our competitive advantage, and we have our Xeikon CX3 to thank,' concluded Darré.
Stay up to date
Subscribe to the free Label News newsletter and receive the latest content every week. We'll never share your email address.