Caribbean Label Crafts masters highly embellished labels
Converter uses Bobst all-in-one press for highly embellished labels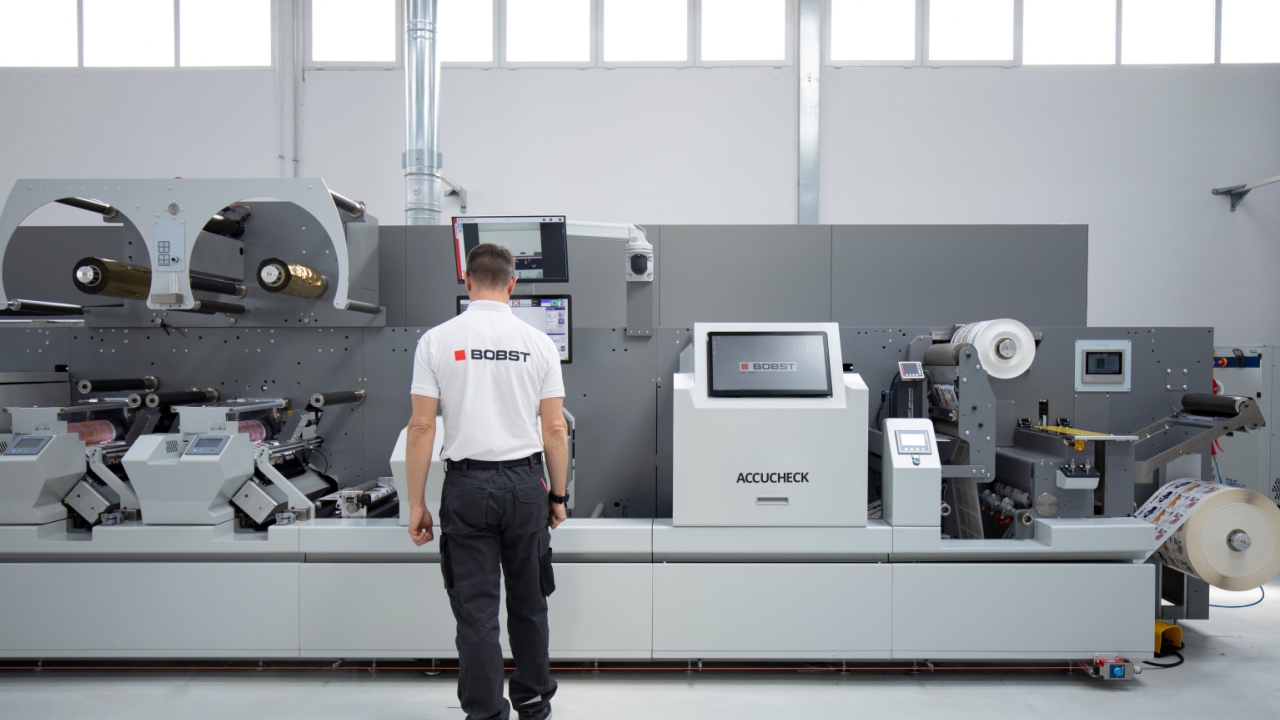 Caribbean Label Crafts has expanded its offering to customers in the high-end spirits market with a Bobst all-in-one press for producing highly embellished labels in one simple process.
Based in Bridgetown Barbados, Caribbean Label Crafts procuces high-end, high-added-value labels that the company produces and exports to the whole of the Caribbean region and into South and Central America, mainly for the spirits industry.
CLC started in 1986 when embellished labels were mainly imported from outside the region.
'Since then, every investment has been calibrated to support this vision and allow CLC to build a strong reputation in the field,' said CEO Paul Evelyn. Today, the company exports 93 percent of its production to 32 different countries; more than 80 percent of that goes into the rum industry.
The company has recently updated its machinery by investing in a Bobst all-in-one, inline label press to serve new markets and meet new customer demands. As a first-time investment in Bobst equipment, this decision is designed to support growth, increase production capacity, and move into new applications, while streamlining operations and saving on waste.
CLC has built its business on the three pillars of quality, excellence and craftsmanship, with all production centralized in-house, from the design and creative processes to printing and finishing. Given the high-end requirements of the spirits industry, CLC early on decided to set up its own design department, making them a reference point for customers and demanding brand owners who want to conceptualize their labels.
The creative department supports customers with beautiful designs of highly embellished labels. The whole process takes place in-house with the staff helping brand owners translate their brand values into exceptional labels
In 2015, the company expanded with a new plant in Kingston, Jamaica; another plant will be opening later this year in the Dominican Republic.
Evelyn said, 'In the next three to five years, we plan to have one unified business with multiple plants that can serve the whole region, thereby mitigating any risks to our customers.'
The choice of the all-in-one press was strategic, intending to offer customers much wider opportunities.
'We realized that the future of our business lies in hybrid printing, which is the combination of conventional flexo and UV inkjet, because we want to offer the widest range of options to our customers,' Evelyn said.
The team started to look at several options in 2021 but found that most technology was a combination of more than one manufacturer's technology from the flexo and the inkjet side.
'We were uncomfortable with that concept, but then discovered the Bobst all-in-one press as we researched more. That was a real revelation for us. This is a press that checked all our boxes because it's one single manufacturer from the unwinder to rewinder,' he said.
With the Bobst all-in-one press installed, CLC has seen lower waste, faster turnarounds, fewer startup costs, and it can deliver jobs quicker.
'We've been involved in digital printing for 12 years now, but this is the first time we can put a roll of media on one end of the press and take fully finished products off at the other, and then deliver them,' said manager of sales and customer service Greg Coles, referring to the end-to-end configuration of the press. He still remembers the beginning of digital and all the time-consuming offline phases it involved. Those bottlenecks have now been neutralized because all embellishment and die-cutting processes are integrated into one workflow on the new press and are all aligned with the same unbeatable printing speed.
The team is now ramping up the press and already noticing great savings on time and materials. As well as working with a wide range of label substrates, including metallic papers and clear-on-clear with cold foil added, the company has also successfully tried light folding carton and other applications on the new Bobst machine.
'We are very happy with the partnership with Bobst and the DM5 is doing everything for us that we need. From what I have seen from monitoring the jobs we have run on the machine so far, I can tell you that we are having considerable savings in time and in raw materials,' Evelyn said. 'When we compare our numbers with what it would have cost us either doing the job conventional flexo or on another type of digital press, all the numbers are coming back where we want them to be.'
Stay up to date
Subscribe to the free Label News newsletter and receive the latest content every week. We'll never share your email address.