Read later
Clover Chemicals invests in Dantex PicoColour press
UK-based Clover Chemicals, one of the leading cleaning chemicals companies, has invested in a Dantex PicoColour UV inkjet digital label press with several in-line finishing options to replace two existing digital presses purchased in 2012.
Clover Chemicals print all its labels in-house; therefore, producing labels on-demand reduces the requirement to hold large quantities of stock. It is also more cost-effective for short print runs, which allows the company to supply its customers with branded products with short lead times. The company can now design and print a new label within a few hours to service its customers more efficiently.
Delivering superb printing results, the PicoColour has been developed to address demands for value-added labels and packaging. With a printing width of 210mm (8.25in) and a running capacity of 25m/min (82ft/min), the press works with UV-based inks and is available with CMYK + white.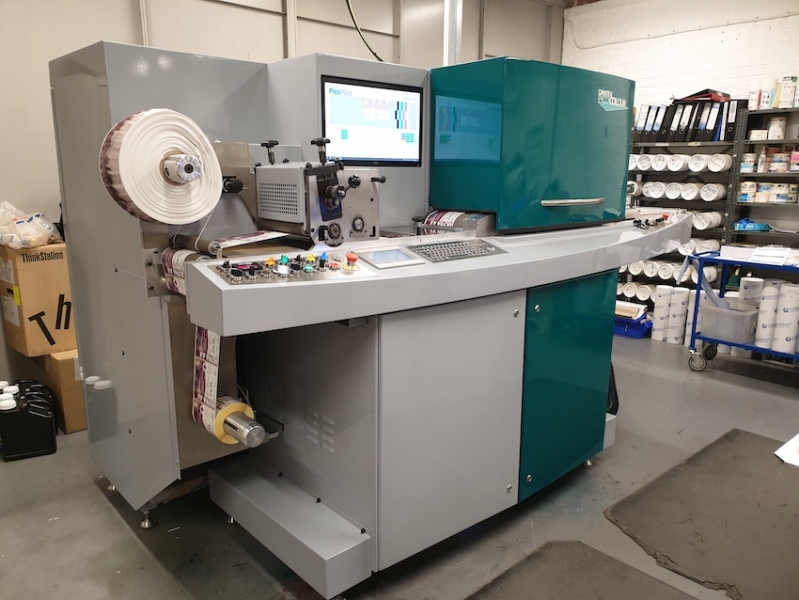 'As an all in-one-system, the PicoColour is perfect for our in-house needs,' commented Clover Chemicals' Andy Hilditch. 'As the UV ink is scratch-resistant and doesn't require additional coating or expensive lamination, it provides excellent chemical resistance, thereby ensuring that all health and safety guidance is clear and visible at all times no matter what environment our products are stored in. 
'The team at Dantex is highly experienced in all aspects of printing machinery, inks and label design. It is a company we have confidence in working with and can see our partnership growing further in the future.'
Ben Danon, CEO of Dantex Group, added: 'It's a glowing testament to Dantex and the PicoColour press that Clover Chemicals continue to have faith in our business relationship. We were delighted that Clover's in-house engineering team could visit our demonstration facility and see the PicoColour being put through its paces. It gave us an opportunity to discuss in detail the many upgrades to PicoColour and the Dantex Digital division since their last investment.'