Read later
Devi Graphics adds basysPrint CtCP and Kodak CtP systems
Punjab, India based prepress bureau Devi Graphics has installed a basysPrint CtCP and Kodak Trendsetter Thermal CtP System from Monotech Systems. The company has decided to strengthen its business in the packaging segment with the new investment.
Tilak Raj, director, Devi Graphics, said: 'We are in printing for the last 18 years but further moved in the platemaking business for the last nine years. We started with Violet CtP then added thermal but got on the right track once we connected with Monotech Systems in 2017. We have installed basysPrint and Kodak Trendsetter from them which are superb machines and our productivity has drastically increased. Our 100 percent plate consumption is from Technova.' 
Raj got into the platemaking business in 2013 and supplies to the commercial and packaging markets. He has attracted and served customers from Punjab, Himachal Pradesh, and Haryana and produces approximately 15,000sqft of plates a month with a buffer production of 10,000sqft. The company is operating on a 250 square yard multistory building in Chandigarh with 30 employees including designers, machine operators, delivery and supporting staff.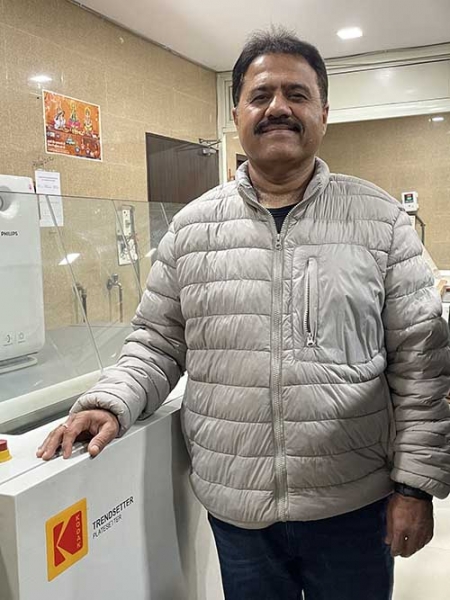 'My daughters Janvi and Kaveri are the backbones of this business. The young generation has a lot of enthusiasm, and creative brains, and I am glad to see the way they are taking this business to the next level. Their involvement and dedication towards the work are rare which usually miss in today's generation,' Raj highlighted.  
'The support and guidance from Monotech Systems' team is incomparable and best in the industry. Although both the machines don't require enough support and in case it is required the team supports it at midnight too. I can confidently say that Monotech Systems has helped us grow and there is no other company than this in the industry. Association with Monotech Systems means 100 percent success. Frankly, we have grown because of Monotech Systems,' he added.   
Devi Graphics was already supplying to the packaging market especially to the pharma segment which helped the company withstand the pandemic with little to no impact on business.