Etiquetas Rospil invests in Lemorau MEBR+
Spanish label converter Etiquetas Rospil has expanded its Lemorau machine park with the latest investment in Lemorau MEBR+, a modular finishing machine to expand it its production capacity.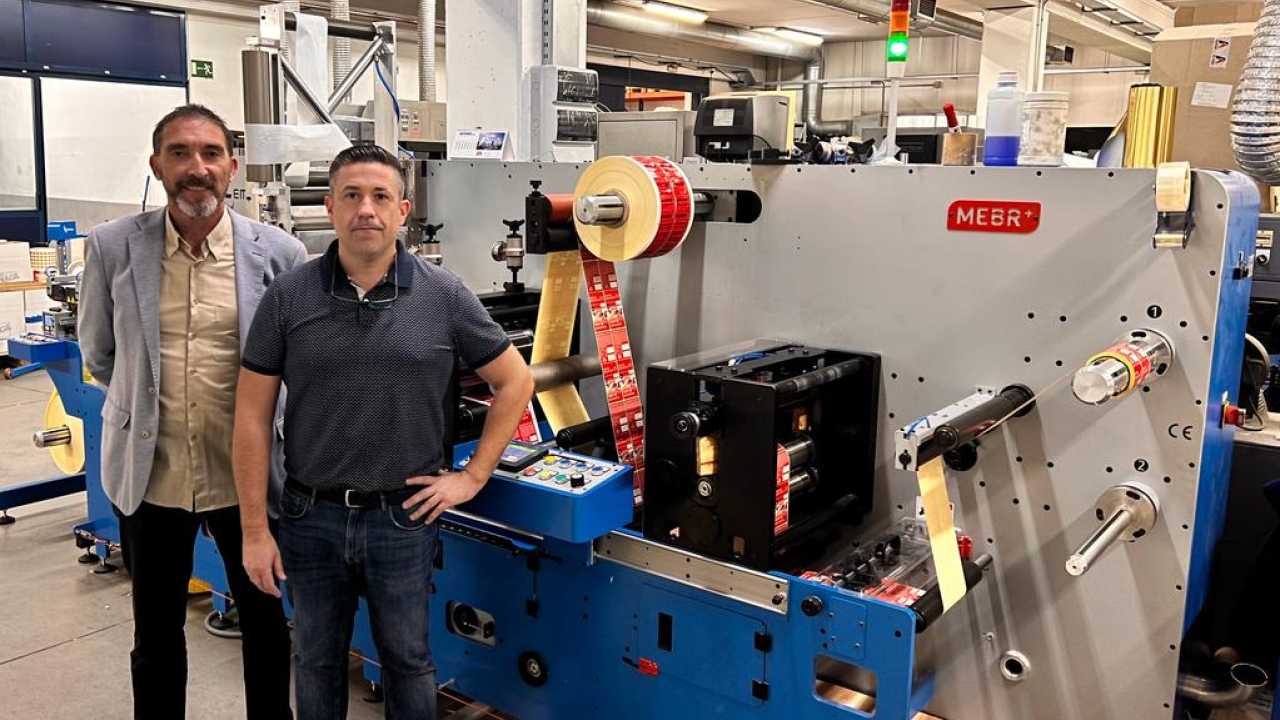 Developed as a modular concept, the Lemorau MEBR+ enables customers create a bespoke machine with a broad list of optional features, manufactured according to the exact business needs.
The Lemorau MEBR+ installed at the Etiquetas Rospil features a 330mm web with and a myriad of optional features, such as a flexo unit with UV curing, fixed turn bar, second die-cutting unit, two sets of pressure gauges, razor knives, easy strip waste rewinder, conveyor and QRC – quick remote connection software. Moreover, the speed pack installed on the first die-cutting unit enables the machine to reach a maximum speed of 80m/min in semi-rotary die-cutting mode.
All Lemorau MEBR+ are entirely servo-driven and already feature an electronic web guide, 250 job memories for easy and quick job setups, paper and matrix break detection and clockwise/counterclockwise double rewinding, as standard.
'We decided to invest in Lemorau because, from the first moment, the company understood our needs and offered us the perfect mix of equipment and additional features to fit our demand. We are thrilled with the result,' said Jorge Perez, general manager at Etiquetas Rospil.
The purchase and installation was led by Copy Service, Lemorau's exclusive distributor in Spain.
Stay up to date
Subscribe to the free Label News newsletter and receive the latest content every week. We'll never share your email address.