Spanish label printer Etygraf invested in a highly automated, 8-color MPS EFS flexo press with de-lam/re-lam, multi-laminator and two die-cutting stations to increase efficiency of its pressure-sensitive label production.
Founded in 1981 and celebrating its 40th anniversary this year, Etygraf is a medium-sized label printing company based in Valencia. The company uses two main production technologies: flexo for all food labels and digital printing for beverage labels, replacing presses every five to six years.
José Carrasquer, director of Etygraf, said: 'We want to be known in the market as a provider of the highest efficiency and best quality to our customers. This is especially important nowadays. After thorough investigations in the market, we ultimately chose for the MPS EFS flexo press based on demonstrations and references from other Spanish MPS customers. These colleagues confirmed they are very happy with MPS. It is true that MPS is more expensive than others, but the higher quality and efficiency far outweigh the increased cost. This for us was the main reason to choose MPS.'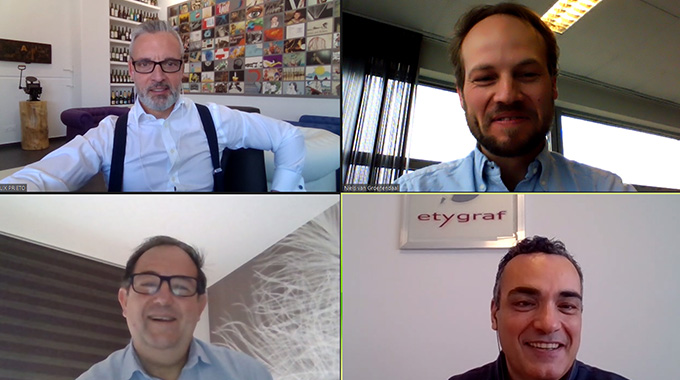 The sale was led by MPS regional sales director Niels van Groenendaal, and Javier Gonzalez, sales manager at Grupo Impryma, MPS' local representative in Spain and Portugal. 
'The new press and the partnership with us and Grupo Impryma will help Etygraf grow and adapt to the ever-changing market,' commented van Groenendaal.
'Etygraf is always at the forefront in adapting new technology innovations. We want our customers to see that we implement new technologies to continually improve our product offering. This is why Etygraf and MPS are a good match: we both strive for innovation. We love to align with suppliers who like working as a partner. To us, it is important to have that direct communication and total support. We feel this partnership with MPS is an ideal fit for the future,' concluded Carrasquer.