First Mark Andy Digital One installed in Asia
The first Mark Andy Digital One label printing press in Asia has been installed at Barcom Industries in Mumbai by Flexo Image Graphics (FIG), the distributor of Mark Andy presses in the Indian sub-continent.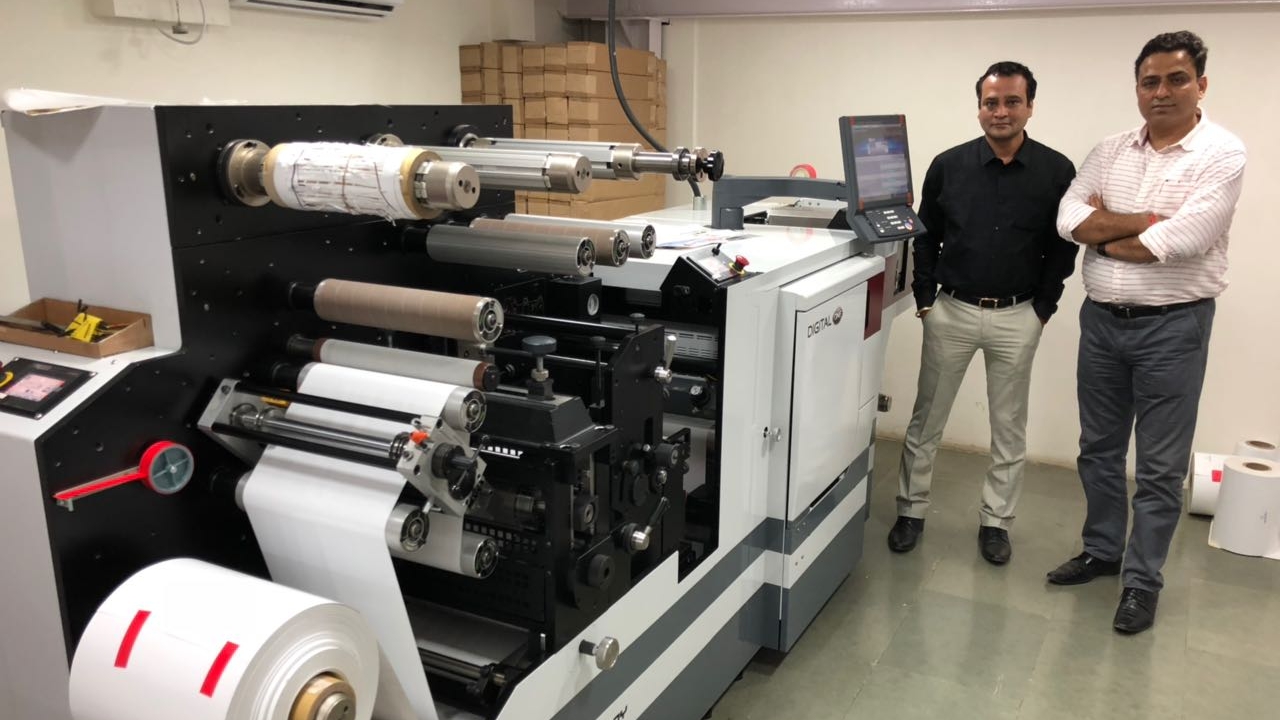 Prasanna Sahu, chairman of Barcom Industries, said: 'After a thorough research and evaluating our customers' needs, we decided to invest in a digital press. We opted for Mark Andy Digital One primarily for its ease of operation, quality output, and fast production. The compact design of this press is one of the major advantages in shrinking spaces and high land cost scenario.'
Sahu said that one of the objectives of this investment is to deliver finished products to customers in short span of time. 'We plan to print various short run jobs on this press which will help us to deliver them faster. This is primarily because digital printing eliminates several processes such as the need of making plates, registration, color matching, reduces wastage, time, and requires less labor.'
Segregation of jobs to be printed on existing flexo presses and the new digital press is majorly based on quantity of labels required. 'We have our benchmark to decide short run jobs, which includes various factors such as cost, time, amongst others,' he explained. The company is further working on various requirements of customers including security labels, special screen printing, variable data and images, to be printed using Mark Andy Digital One label printing press.
Barcom Industries is satisfied with smooth training and post sales service support received for this press. FIG got its service team trained in the US before the installation and follow up visits were made by engineers from headquarters and Thailand.
Gourav Roy, managing director of FIG, said: 'The management of Barcom is very dynamic and willing to adopt new technology to achieve good results. We are pleased to be one of the long-term partners of the company.'
Barcom Industries started business in 2002 with a used Mark Andy 830 press, followed by Scout, a fleet of Mark Andy 2200 presses. Today, the company houses several Mark Andy Performance Series P5 presses alongside the Digital One. It also houses eight Rotoflex inspection slitter rewinders with 100 percent fault detection systems and will soon receive four new Rotoflex HSI label inspection, slitting and rewinding machines with 100 percent Nikka L1 inspection cameras. Barcom has also opted for Rotoflex bi-directional pharma inspection.
Stay up to date
Subscribe to the free Label News newsletter and receive the latest content every week. We'll never share your email address.