GEW aids Ukraine printer with free UV and LED upgrades for Komori press
GEW supplies Ukrainian commercial printer with a 4-lamp, 40in UV & LED curing system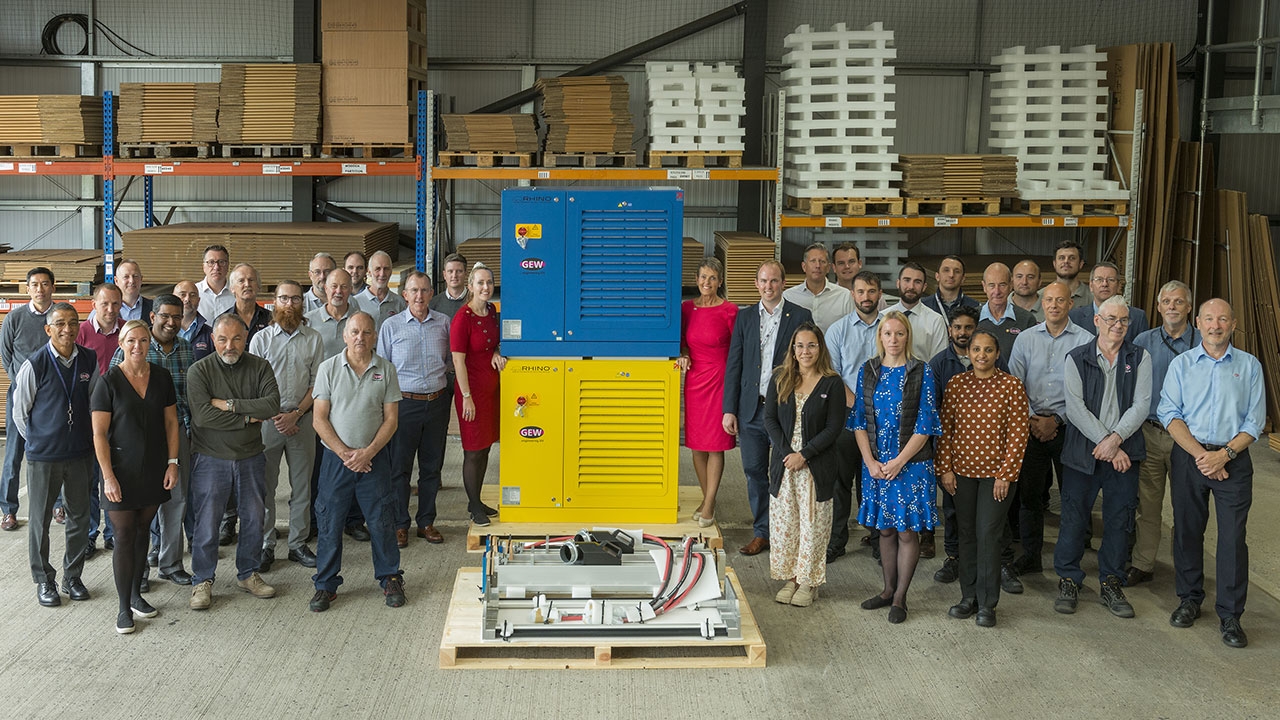 GEW has come to the aid of commercial printing works in Ukraine with the contribution of a complete 40in UV and LED curing system for the company's Komori L640+C sheetfed offset press, free of charge.
Mikhail Gluhovski, managing director of Pryvatna Drukarnya, contacted GEW in early 2022, to request a quotation for the supply of the system. The printing works, based in Khmelnytskyi in Western Ukraine, had been forced to halt production in February 2022, so that they could instead provide humanitarian support to some of the many refugees that were fleeing the conflict in the east of the country. This included using their two restaurants and a gymnasium, which were normally used by staff and customers, to prepare up to 1,200 free meals every day for refugees and to accommodate up to 500 people every night. These resolute and tireless efforts were carried out night and day for almost a month while the need was at its peak.
In the meantime, Pryvatna Drukarnya had an urgent need to get back into production to continue as a viable business. At that point, many other printers and businesses had ceased trading. Gluhovski had considered installing a UV curing system for some time before the outbreak of the conflict, and the time then seemed right to give his company a competitive edge by increasing its production throughput and reducing waste.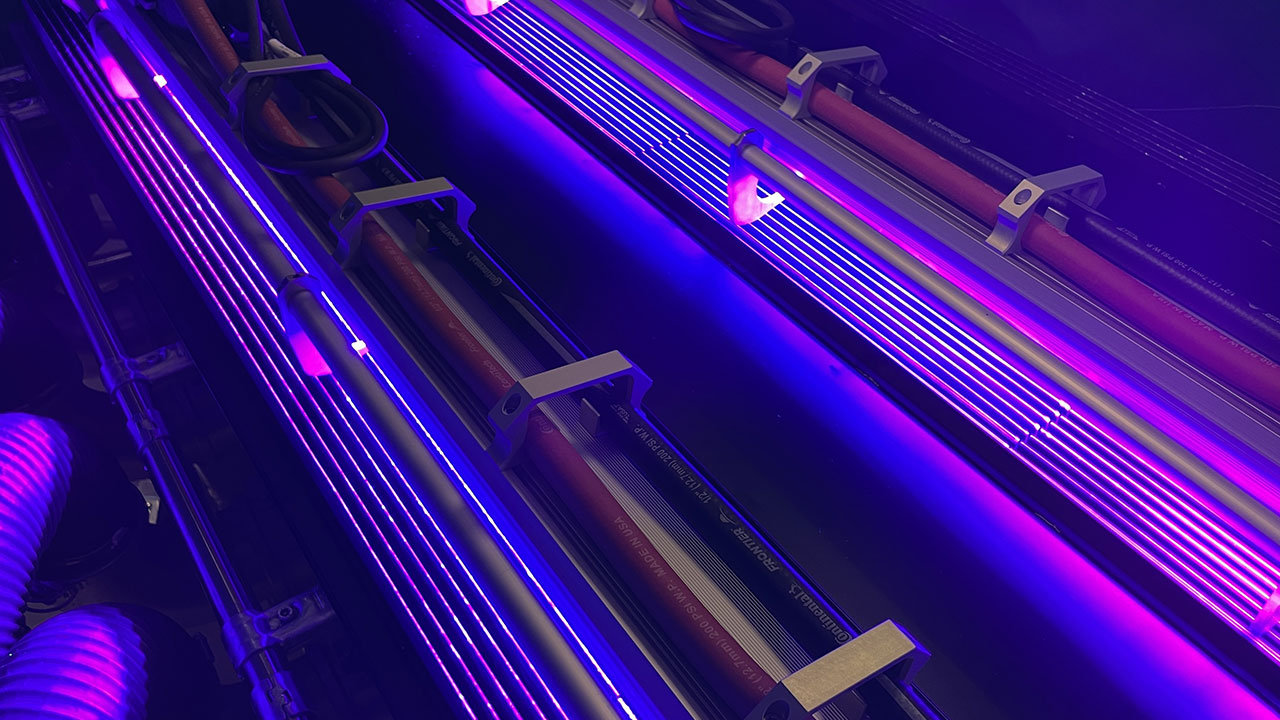 Gluhovski's original request to GEW was not for financial assistance; it was merely that the UV system could be supplied to Pryvatna Drukarnya on preferential payment terms to enable them to take on the risk of investment in such difficult business conditions. It was at this point that GEW's family owners stepped in and offered to supply the entire UV system free of charge in recognition of the valiant work the company had done under such difficult circumstances.
The bespoke design of the UV system was then carried out over a period of several weeks. GEW's customary site visit to measure and inspect the press was not possible, so great care was taken to capture all of the necessary information by working closely with the customer through online video calls. Due to the very fast production speeds required from the Komori press, the UV system was designed with two high-power mercury arc E4C lampheads in the machine delivery and two GEW LeoLED lampheads in interdeck positions along the press. To mark the significance of this installation, the two Rhino cabinets that power the UV system have been designed and manufactured in the bold blue and yellow colors of the Ukrainian flag.
Gluhovski wrote to Robert Rae, managing director of Sales at GEW, to explain their plight and to express his gratitude: 'Everyone in our region opened their doors for those who have no home anymore. At one time, I had 13 people from Kharkiv, with two pets, living in my apartment. Of course, business is very difficult, but we are sure about our future: we've never been so consolidated and so strong before. Thanks to the goodwill of our European partners, we found an appropriate way to buy cardboard and consumables for new orders and to pay off debts at the same time. We are thankful to GEW and everyone who supports our country and our economy. This will let us return to our normal production volume and start producing UV-printed packaging. It is difficult to find words to express our gratitude for such a decision.'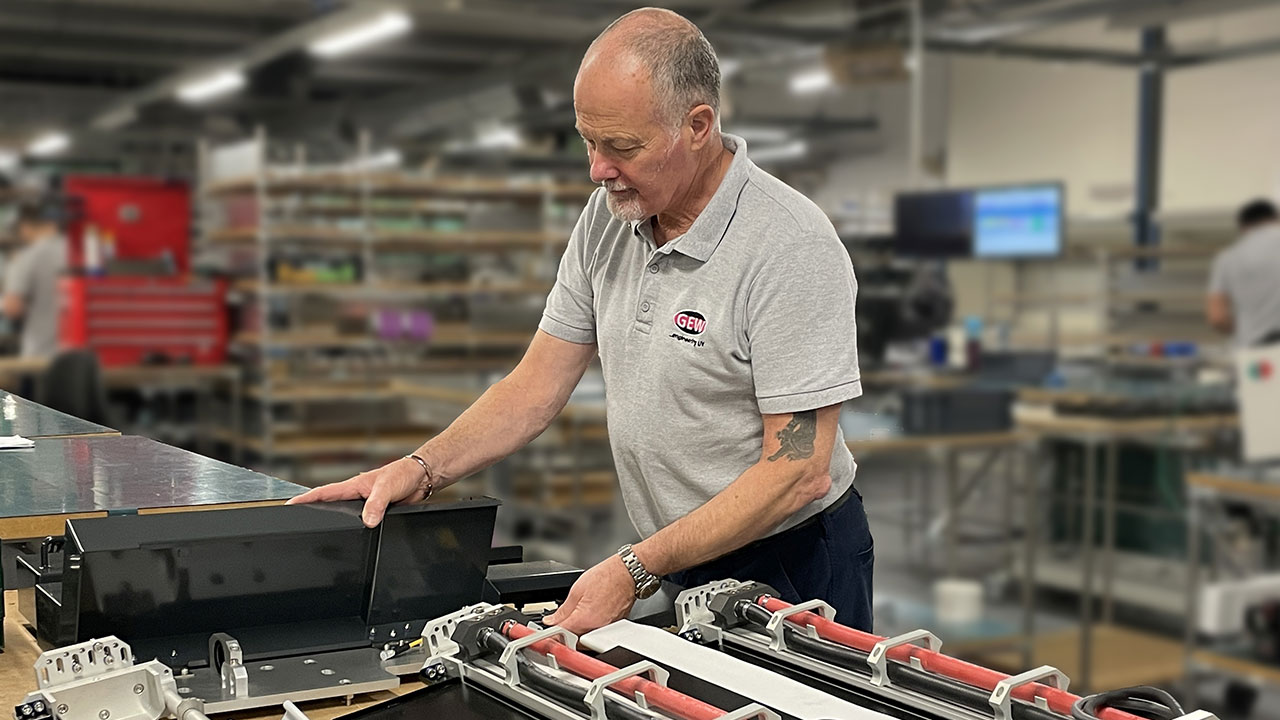 When GEW offered the UV system free of charge, Pryvatna Drukarnya immediately responded by saying that they would, in turn, make several humanitarian donations to worthy causes in Ukraine. One beneficiary of its charitable activity was a family which had suffered particularly badly as a result of the conflict and had recently lost their home in the city of Adviivka in the Donetsk region of Eastern Ukraine, due to an enemy bombardment. They were forced to move in search of refuge and traveled over 1,000 kilometers west to the city of Khmelnytskyi, where they were rehomed through a local housing program and with financial sponsorship from Pryvatna.
'All of us here at GEW were touched by the obvious generosity and dedication of the team at Pryvatna,' commented Robert Rae. 'It seemed a natural act that we should provide this system to them free of charge, to go some way to contribute and recognize their courageous efforts in the face of such adversity. It was also a pleasure to be able to help colleagues in our industry directly rather than through an anonymous aid donation."
Oleksander Bilyk, owner of Pryvatna Drukarnya, added: 'I was deeply touched and amazed by GEW's proposal. My team and I are so grateful for this act of kindness, as not so many people in our times are willing to help not only by words but by real action. From the whole staff of the company, I say thank you, GEW, for your generosity and kindness. God bless you.'
Stay up to date
Subscribe to the free Label News newsletter and receive the latest content every week. We'll never share your email address.