Read later
Interket adds LED UV to new Mark Andy E5 flexo press
Netherlands-based label converter Interket has upgraded its new Mark Andy E5 flexo press completely with LED UV technology from start-up company modulux. Interket commissioned a new 6-color E5 flexo press from Mark Andy's Evolution series at the end of April 2021.
European Interket Group specializes in label printing and has production sites in Denmark, Holland, England, Germany and Sweden, as well as sales offices in other countries, such as France. More than 200 employees generated group sales of around 44 million EUR (49.6 million USD) in 2019. The customer base includes smaller local businesses as well as large companies operating globally as well as across Europe. Interket supplies labels from standard to complex special labels, such as for security applications. The product portfolio covers application areas including food and pharmaceutical industry and from blank labels to multilayer labels.   
The company houses 30 printing presses. Six flexographic printing presses in the group operate at the Dutch site in Ommen. Interket NL employs around 50 people and generates annual sales of around 12 million EUR (13.5 million USD).  
Each of the six printing units (web width 330mm) in the new Mark Andy is equipped with its LED UV unit. They have an output of 90 to 100W/cm, are water-cooled and operate in the 390nm wavelength range. Supplied by startup modulux, the company is a spin-off from the UV supplier IST Metz, which has equipped all of Interket NL's previous flexo presses with its UV systems.  
Robert Stappenbelt, Interket production manager, said: 'It was clear from the outset that the new press should be equipped with LED UV for ink curing due to growing ecological responsibility. The various advantages of this pioneering technology, for example lower energy consumption, longer service life, elimination of the warm-up phase and no ozone formation, were already familiar to Interket before the investment project.'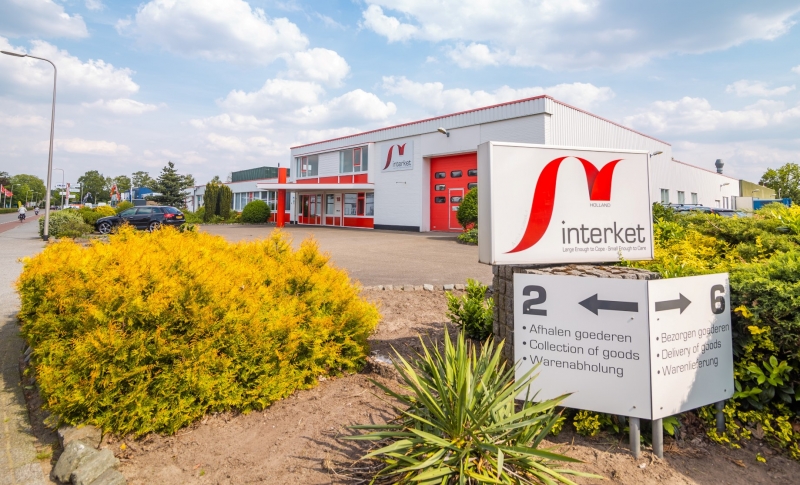 The final deciding factor for modulux was the recommendation of Gerard Brieko from IST Metz Benelux in Apeldoorn. He suggested the new modulux brand as a possible supplier, which specializes in systems for narrow-web flexo printing. The many years of good experience with IST's UV technology influenced Robert Stappenbelt's decision to follow the advice of the supplier.   
Modulux offers the option of purchasing inexpensive UV LED systems through e-commerce store. An online configurator can be used to select all the components required, such as the LED unit, cooling, control cabinet and control system, to equip a printing line. With this basic package, the technical integration and electrical connection is usually carried out by the machine manufacturer.  
Additional services, such as system installation by an experienced technician or special designs, can also be booked. The all-inclusive option, which Interket NL has chosen, includes all services from design integration, installation and application troubleshooting to remote service and a maintenance contract. All these additional services are carried out by modulux's service partner IST Metz.  
Stappenbeltn added: 'The combination of Mark Andy machine and modulux LED units was adjusted to each other in such a way that it could be quickly integrated into the daily production routine. In practice, the immediate availability of the LED systems stood out as a particularly advantageous feature right from the start. They are instantly ready for use after startup because there is no warm-up time. Since there is no cooling down time required in addition to the time saved, there is a reduction in energy consumption.'   
Stappenbelt also sees an improvement in the curing result with the modulux units compared to the classic UV systems previously used in the company, which have been in use since 2013 or longer. The converter can achieve higher printing speeds with the new press and its LED UV equipment.  
The Mark Andy E5 installed in April 2021 is the sixth flexographic press in total at Interket NL in Ommen and the first to be fully equipped with LED UV technology. Based on experience to date, any other new press will also feature LED curing in any case. The company also plans to gradually retrofit its entire machine fleet with LED systems from modulux within the next three years.   
Stappenbelt sees this ambitious investment project as an important contribution to securing the future, which also seems feasible with currently good business development. The LED UV technology will help Interket with its customers who are increasingly demanding sustainable label production and considering in part due to EU climate targets.