Read later
Italian Be Packaging installs Omet XFlex X7
Italian converter Be Packaging has installed the Omet XFlex X7 press to expand its market share by focusing on print quality, speed and reliability.
The labeling business was found in 2016 but has been producing labels for almost 20 years. It is a part of the industrial group which operates in the production of olive oil.  
Giacomo Romano, CEO of Be Packaging said that the company has grown steadily in the last three years by securing important customers on a national level. 'The increase was considerable: our turnover grew from 3 million EUR (3.5 million USD) in 2016 to over 10 million EUR (11.8 million USD), which places us among the medium-sized companies.'  
Be Packaging specializes in packaging and self-adhesive, wet-glue, resealable multilayer, in-mold labels, shrink sleeves and luxury labels. In 2019, the converter acquired Unilabel, a provider of customized bottle labels for wine, beer, oil and cosmetics. Unilabel represents the group's branch for luxury label production.   
The factory is equipped with flexographic printing with hot foil, cold foil, UV varnishing, lamination, screen printing, embossing, debossing and digital offset.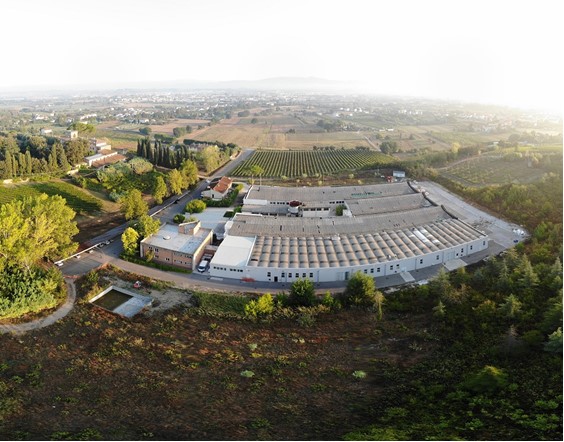 The company's research center Cripack, has an agreement with the Faculty of Materials Engineering of Fisciano. 'We care about nature and ecology in all its facets; we prefer the use of recyclable and natural compounds: we produce biodegradable sleeve labels.  
The partnership with Omet was established well before Be Packaging's foundation. The first Omet Flexy 330 was bought in 2009. The company installed Omet X7 in January 2021 and completed the training and testing steps in March. 'During the two months we started sleeves production and the results were very satisfactory.'  
'This cutting-edge equipment allows us to offer our customers a very high quality and an improvement in service and speed. We also aim at new markets in the mid-run sector, where we were not competitive before,' Romano explained.   
'We chose Omet because we have a consolidated relationship with the company and we tested Omet technology: the Flexy machine has given us great satisfaction and it's still operational: this is enough to describe the reliability of Omet technology. Furthermore, Omet is always very close to the customer even if it is a big company.' 
The company plans to grow by acquiring new market shares and focus on customer service. It is currently focused on the Italian market but is working to build a foreign sales network.  
'We work mainly with clients from the countries of North Africa, France, Switzerland, Germany, Poland and Greece. Now we are focusing on "specific" markets for our specializations such as the Scandinavian peninsula for wine exporters, or Scotland where many spirits producers operate, and Russia,' Romano concluded.