Lake Image Systems, Vinsak install inspection system
Indian installation targets aluminum foil blister packs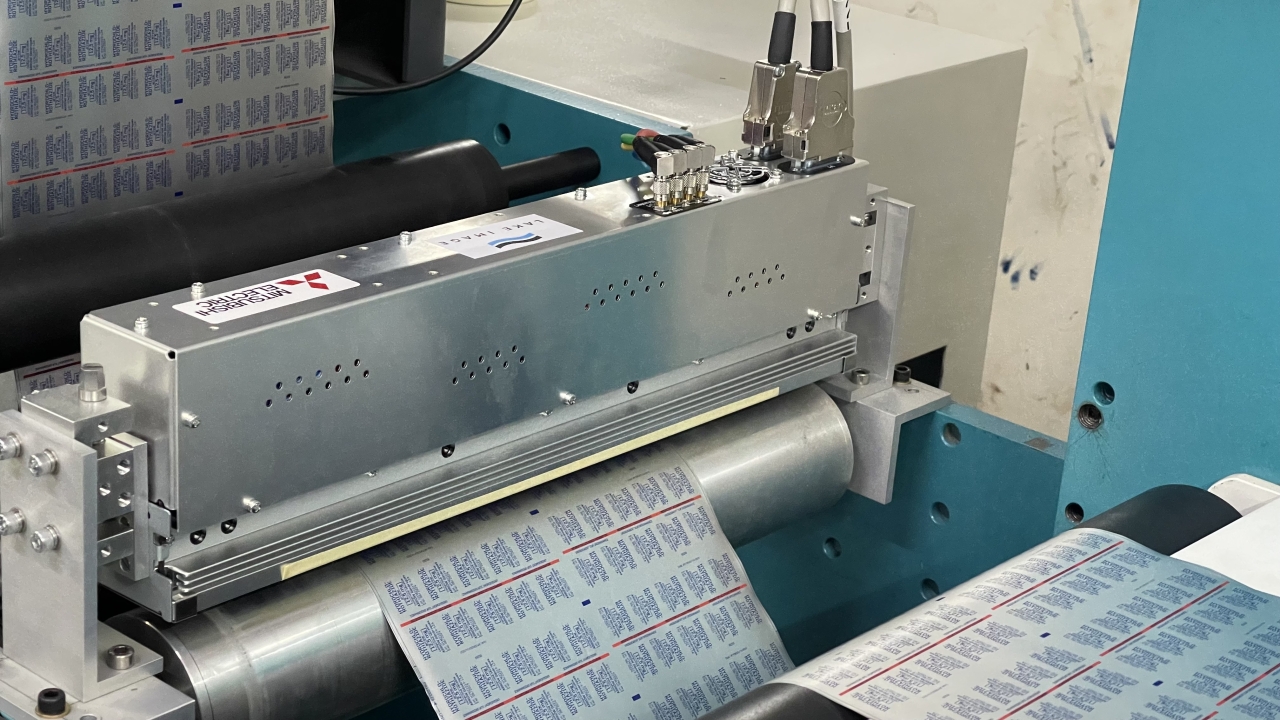 Lake Image Systems, in partnership with Vinsak India, implemented a fully integrated and automated print quality inspection system on Vinsak's slitter/rewinder at Aurobindo Pharma Limited, based in Vizag, Andhra Pradesh, India.
The flexible combined unit is used to verify the print quality of pre-printed rolls of aluminium foil pharma blister packs, prior to the roll being slit and rewound onto two smaller reels, which are then subsequently used for blister pack production.
The inspection system utilizes Lake Image's first contact image scanner (CIS) technology implementation in India, to overcome the problem of capturing, crisp, undistorted images from highly reflective surfaces.
The integrated print quality inspection equipment consists of two key components: a Vinsak USAR 330 slitter rewinder unit and Lake Image print quality inspection system.
The Vinsak USAR 330 slitter rewinder unit: is modular equipment designed to meet the increasing demands of today's converting, security, printing and label industry. It consists of a pneumatic expanding un-wind and rewind mandrel, variable speed and tension control system. With a digital programmable feature HMI and an electronic web guide system and ultrasonic sensor, the system is ideal for opaque and clear substrates. With all major components driven by servo motors, the equipment runs at a speed of up-to 300 meters per minute.
Lake Image Print Quality Inspection System is fully integrated onto Vinsak slitter rewinder and incorporates a high-resolution, linear scanner unit (Discovery Maxscan) with high-intensity LED lights, to capture crisp, undistorted images at 600 dpi, even from shiny, reflective surfaces. Lake Image's Discovery Multiscan inspection software then compares every captured image against a supplied master image or PDF file, in real-time to detect print defects. If an error is detected, the close integration enables the defective piece to be precisely tracked so that it automatically stops at the inspection plate for the operator to review. The print error is also shown on one of two Multiscan's monitor and the nature of the error, its location and associated information is logged. A full inspection report is available at the end of the job run.
'Lake Image Systems installed on Vinsak's rewinder inspection machine is performing as per our requirements,' said N Praveen Kumar, senior general manager at Aurobindo Pharma Limited. 'Printing aluminium foil is critical material that is used for packing pharmaceutical products for the regulatory market, it is important to use the right material without any distortion on the text, design and color. Lake Image system is performing very well taking care of the complexity of shiny aluminum foil. We are very happy with the performance.'
Paul Stinson, sales director at Lake Image Systems says: 'We are delighted to be a part of this exciting new innovation with Vinsak. As a reputable supplier of print inspection technology within the packaging and label industry, our print inspection systems are now seen as an essential component in improving print quality whilst reducing production costs and waste, but more importantly, for mitigating the potential risks associated with faulty packaging for both the printer and the end client. We are delighted that Aurobindo Pharma Limited has chosen this fully automated inspection system for this critical part of their business.'
Stay up to date
Subscribe to the free Label News newsletter and receive the latest content every week. We'll never share your email address.