SunDance expands packaging capabilities with Heidelberg
Aiming to transition half of its business to packaging within five years, US-based SunDance has purchased a new Diana Go 85 high-speed folder-gluer from Heidelberg. The Diana Go complements will help the company to minimize cost and waste and achieve better lead times.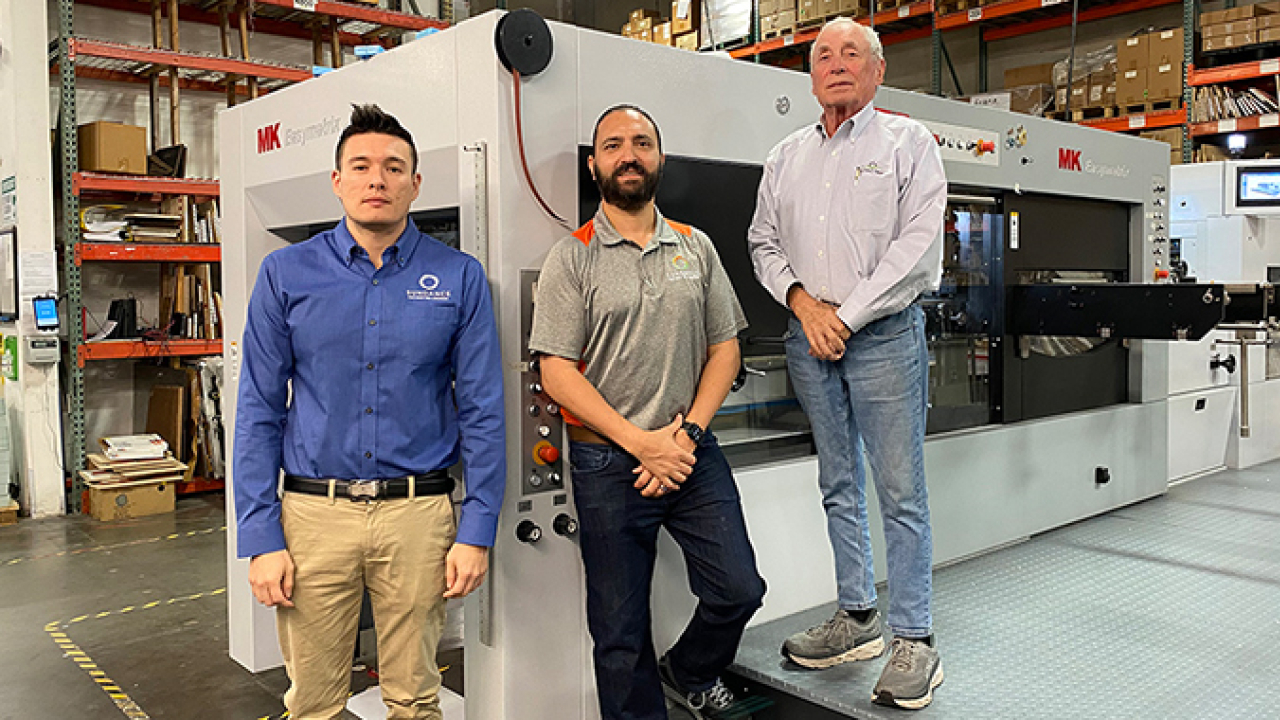 Since installing the Easymatrix in January 2022, SunDance has been able to acquire new packaging customers thanks to the die-cutter's advanced capabilities and high speeds. 
'We were able to go after clients we couldn't efficiently service before,' said JohnHenry Ruggieri, managing partner and president of SunDance. 
The company, however, quickly started seeing a bottleneck downstream due to its twenty-year-old folder-gluer's limitations and quality issues. 
Running up to 300m/min, the Diana Go will quadruple the speed of SunDance's current folder-gluer and give the company the ability to produce 98 percent of its jobs in-house. While SunDance will retain its current folder-gluer for specialty jobs, the Diana Go's compact footprint allows it to still fit easily within the company's production environment.
Additionally, the Diana Go's efficient makeready gives SunDance greater flexibility to easily changeover between a variety of different packaging types, including small to large straight line and lock bottom cartons and mailing envelopes. SunDance also decided to purchase the small carton attachment, which can fold cartons, like lipstick boxes, as small as 1.77 × 2.17 in. 
'We have a lot of business opportunities for small cartons, which we had to pass on before,' added Ruggieri. 'The small carton attachment for the Diana Go is one of the most important features of the machine and was the biggest selling point for us.'
SunDance also opted for an in-line inspection and ejection system detecting any flaws in the cartons on the fly and automatically ejecting them from the rest of the job. 
'Our clients get fined by their vendors if there are any mistakes, so these systems are vital to our production,' said Ruggieri. 'The machine's advanced technology, which is designed to make operators' jobs less physically demanding, will also help attract new operators in the future. The training will be much easier for us. Our older folder-gluer is very much an art whereas the Diana Go is more of a science.'
Stay up to date
Subscribe to the free Label News newsletter and receive the latest content every week. We'll never share your email address.