Supreme Offset opts for Kodak Trendsetter CTP
Greater Noida, India, based Supreme Offset Press has added Kodak Trendsetter Thermal CTP.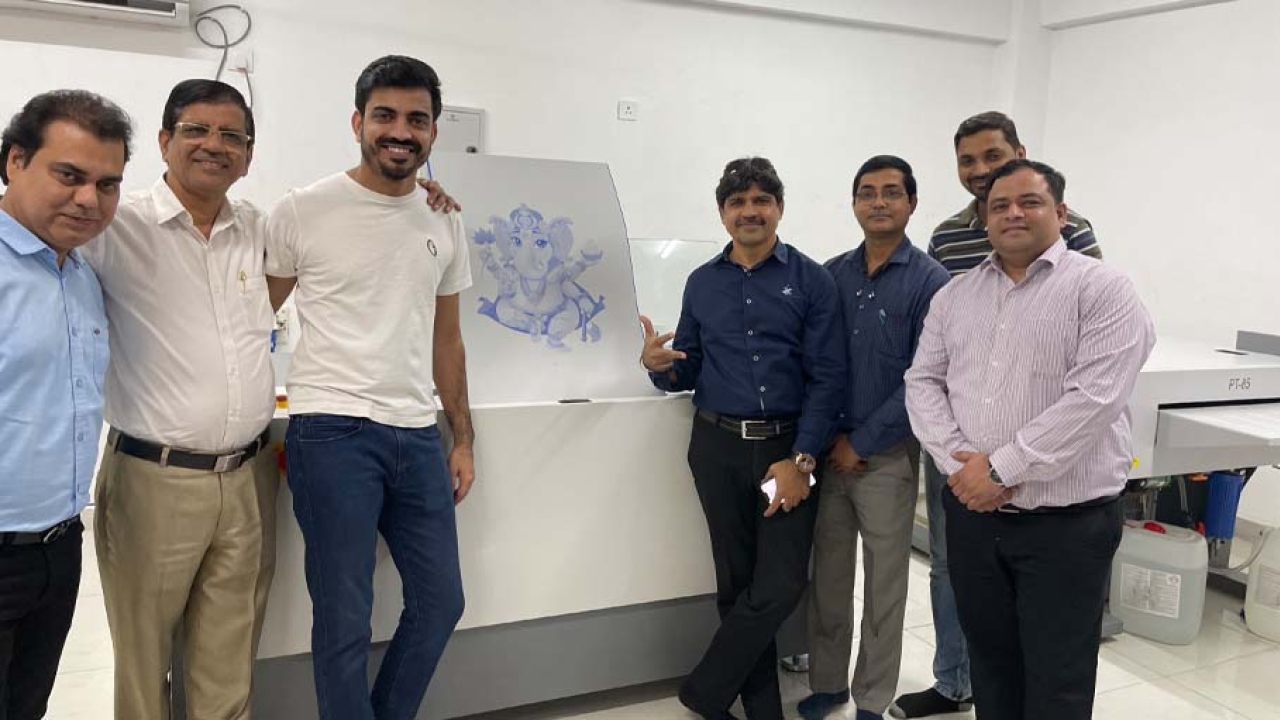 Greater Noida, India, based Supreme Offset Press has added Kodak Trendsetter Thermal CTP.
Incorporated in 1982 in Delhi, the company was started with hand feed machines and manual printing. In 2005, it relocated to Greater Noida region with the expansion of its facility to 30,000 sqft and more than 100 employees working round the clock.
It has in-house facilities for designing, processing, printing, binding, and fabrication of packaging materials. The company is equipped with machines such as Heidelberg CP Tronic – 8-color, web offset, Online Heidelberg Eurobinder, and folding machine. It has added Kodak Trendsetter thermal CTP with a processor for in-house printing plate production to handle complex jobs.
Shivkumar, owner at Supreme Offset, said: 'There is no alternative to the Kodak CTP for the superior performance and strong service and support from Insight Print Communications. All other options were ruled out by us as either the CTP was from brands that are unreliable or there was an issue with service support.
'The competition is extremely stiff in the market and we need to have the edge in terms of quality and achieve client satisfaction.'
Kodak Trendsetter gives a throughput of 43 plates per hour at standard resolution of 2400x1200 DPI and comes with high resolution option of up to 4800 DPI.
Girish Kumar, owner at Supreme Offset, added: 'Quality of Kodak's Squarepot imaging technology is proven world over. Inferior quality during plate making cascades into heavy wastage and losses during printing and shouldn't be ignored. Technologies like temperature compensation and automatic laser alignment on contour areas will reduce wastage, enable faster make ready and higher productivity on the press. We also found out that Kodak uses much less power consumption compared to competitive CTP options reducing our cost of operation.'
Ajay Aggarwal, MD and CEO at Insight Print Communications, concluded: 'More than 1000 CTPs are running successfully in India and Kodak Trendsetter thermal CTP has prevailed over more than two decades. Many technologies like Violet and CTcP became popular for a short while – but no one could take the number one spot of Kodak. And with Sonora Process less plate solution – Kodak Trendsetter has left the competition far behind. Customers are still using CTPs bought 15 years ago and still feel no need to replace.'
Stay up to date
Subscribe to the free Label News newsletter and receive the latest content every week. We'll never share your email address.