CCL Label develops thinnest stretch sleeve
The 30-micron sleeve is designed for returnable 1L PET bottles used in the German mineral water market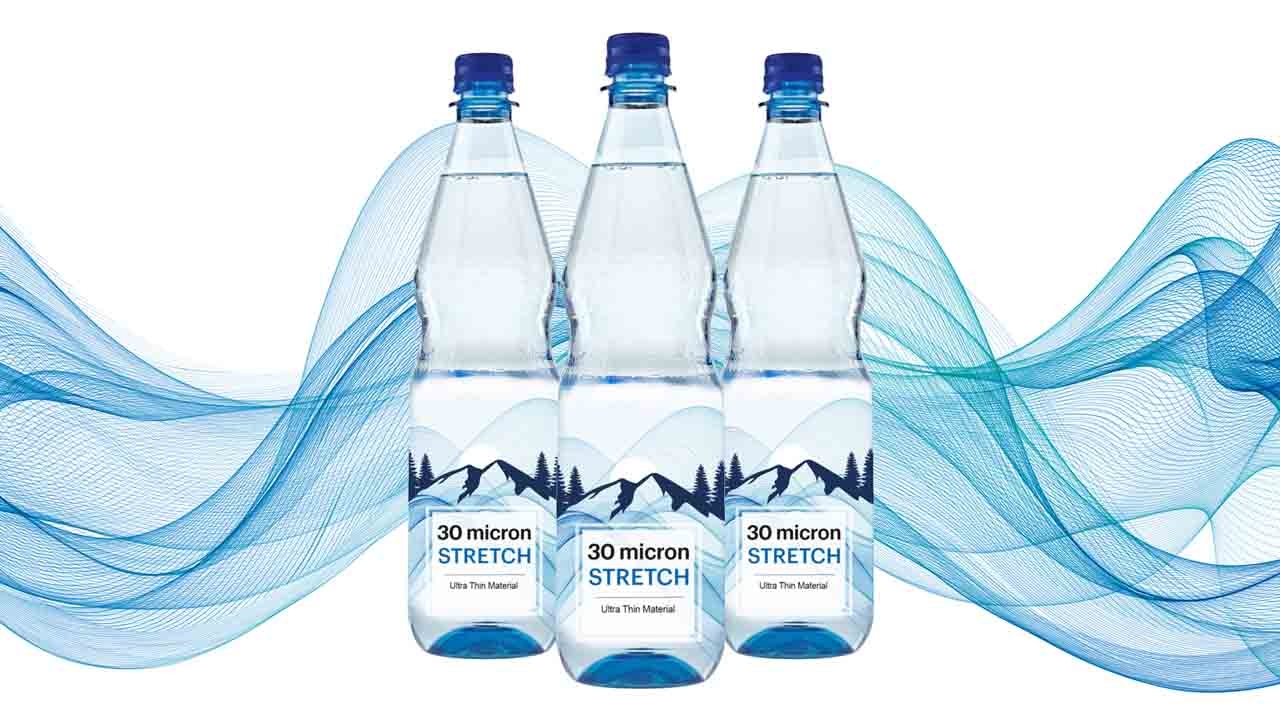 CCL Label has developed stretch sleeve with thickness of 30 micron in-house at its Austrian Voelkermarkt site. It was designed for returnable 1L PET bottles that are typically used in the German mineral water market.
Thorsten Umek, product manager at CCL Voelkermarkt, said: 'This extremely thin stretch sleeve was developed with sustainability in mind. With 30 micron the sleeve is a lot thinner than the "standard" 45 micron sleeves that are usually used. This accounts for efficiency on the material side – a lot less raw material is needed to manufacture this sleeve and thus it helps reduce the carbon footprint of the product. We calculated that beverage brands can save up to 32 tons of plastic material per 100 million sleeves – which is approximately the weight of over 5 adult African elephants.'
Stretch sleeves technology has several sustainability advantages. They are made from mono-PE (polypropylene) material that has a high degree of elasticity. This means that no adhesives and no heat is necessary to apply the sleeve to the bottle or other container – it attaches itself and stays in place with the help of its own elasticity. On top of that it is possible to integrate different percentages of recycled content into stretch sleeves from several sources – including post-consumer recyclate (PCR) material.
Stefan Schaeffert, business development manager at CCL Label, explained: 'Stretch Sleeves have been a popular decoration technology for the German mineral water industry that traditionally has been a returnable scheme. Typically re-usable 1L bottles made from rigid PET and increasingly rPET are used – which already is a very sustainable system itself. Now the bottle can have an even lower environmental footprint by combining it with the super thin stretch sleeves that we just launched.'
Stay up to date
Subscribe to the free Label News newsletter and receive the latest content every week. We'll never share your email address.