Memjet launches DuraFlex pigment inkjet heads
Memjet has launched DuraFlex, a modular single-pass print product that combines speed, simplicity and affordability with new attributes such as enhanced durability, A4 and A3 plus widths in a four-color printhead, a high-speed data path and modules that control all printhead functions.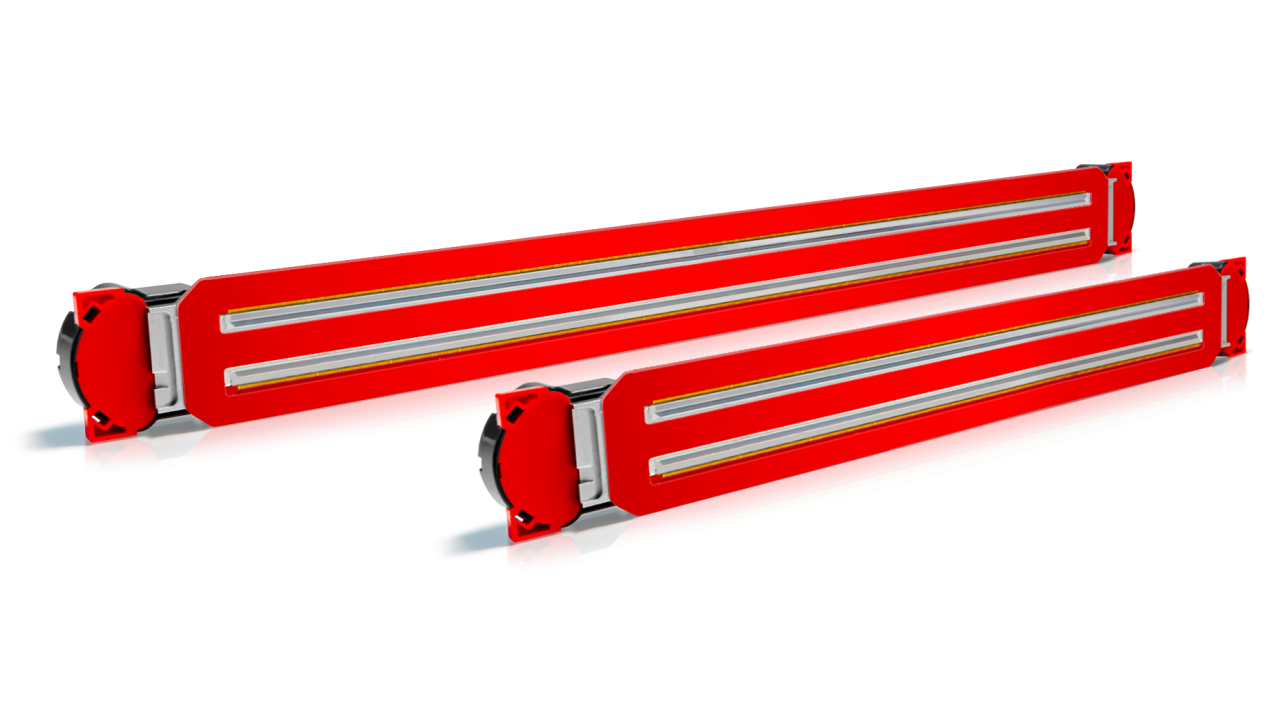 Together, these features give OEMs the resources to create affordable benchtop, mini-press and entry-level presses capable of quality and speed previously not available in these types of products.
Memjet will showcase the capabilities of this new technology and provide updates from the company at Labelexpo Europe 2019.
'Our goal with designing DuraFlex was to create a simple yet robust technology that could give OEM partners the resources to create affordable printing solutions that were powerful, yet affordable,' said Kim Beswick, general manager of Memjet's benchtop and mini-press division. 'DuraFlex delivers on this goal. With its compact, modular design, category-leading speed, 1600dpi quality and economical cost, DuraFlex provides partners robust resources for creating benchtop and entry-level label and packaging presses as well as other light production and wide-format print and packaging applications.'
Beswick added: 'DuraFlex complements other Memjet printing technologies, providing a resource that strategically fits between our VersaPass and DuraLink printing solutions. DuraFlex also adds a pigment ink solution to the compelling dye ink solutions provided by VersaPass technology. With the launch of DuraFlex, Memjet now has the technology to power any type of digital printer in the market.'
The affordability of DuraFlex provides OEMs and their print customers with a low-risk way to make the move to inkjet or expand their existing product line. Like other Memjet technologies, DuraFlex is based on a modular architecture that reduces development costs and time and gets OEMs' products to market faster.
The cost benefits of DuraFlex also extend to the end user. DuraFlex-powered printing products are less expensive to buy and operate. DuraFlex's new long-life, four-color printhead minimizes intervention rates, resulting in higher productivity and profitability for print providers.
With 1600 x 1600 dpi and built-in nozzle redundancy, DuraFlex produces market-leading print quality at print speeds up to 46 m/min.
DuraFlex modules and printheads will come in both A4 and A3 plus formats and can be stitched up to 1.2 meters wide. DuraFlex comes with an embedded RIP datapath and supports external RIP digital front ends for enhanced performance and datapath control.
DuraFlex uses aqueous pigment inks that are lightfast, water durable and scratch resistant. DuraFlex inks have been developed for use in indirect food contact applications and are compatible across a broad range of porous, uncoated offset, inkjet treated and inkjet coated media.
This broadly compatible ink set, combined with DuraFlex's affordability, performance and flexibility, enables OEM partners to use DuraFlex to create a wide variety of solutions across several market segments and applications, including labels, mailing and addressing, robust office and light production printers, packaging and wide-format graphics. These solutions open up new business opportunities for manufacturers, brands and commercial print customers.
'By simplifying the development process for our OEMs and offering outstanding image quality as well as performance, DuraFlex solves OEMs' most pressing challenge: getting affordable printing solutions to market faster without sacrificing the quality and speed users demand in these rapidly evolving print markets,' Beswick said.
Stay up to date
Subscribe to the free Label News newsletter and receive the latest content every week. We'll never share your email address.