Primera upgrades cost calculator for LX900
Primera Technology has launched a new cost-per-label calculator for its LX900 color label printer, which has been designed to report the real-world cost per label that customers will actually experience when using the printer.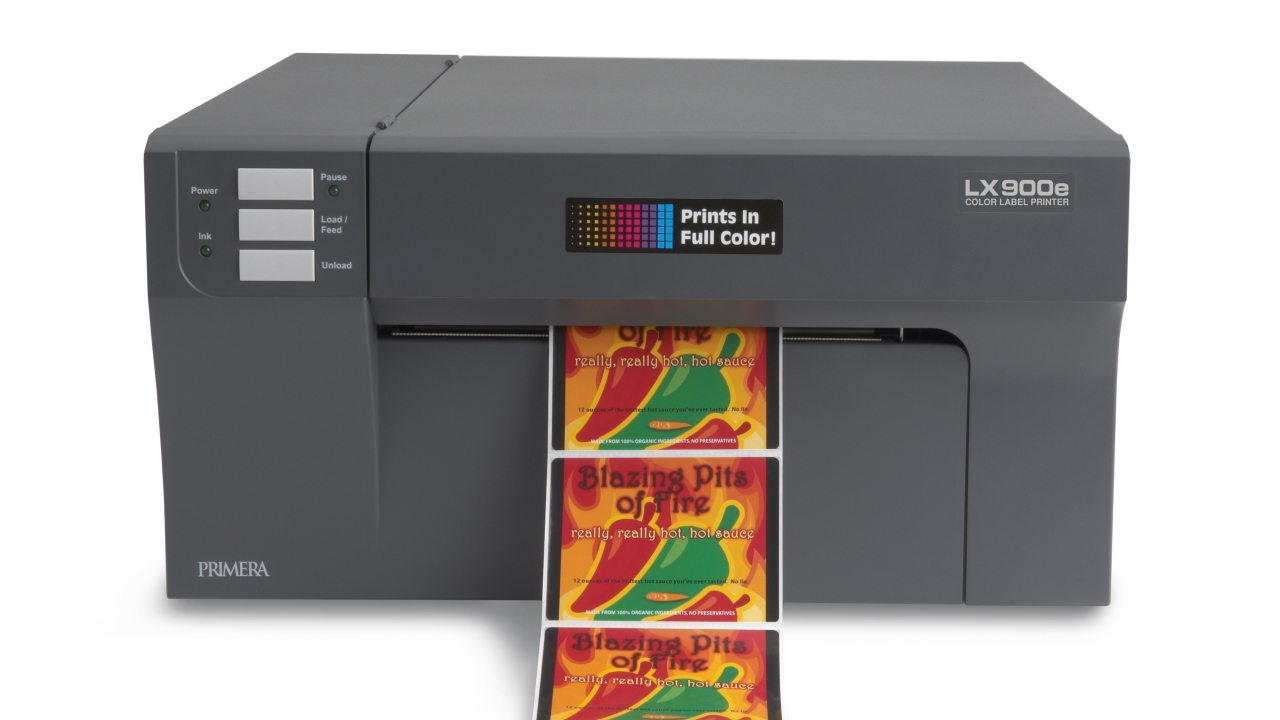 Cost-per-label was previously quoted using Primera Technology's best print quality mode. However, a recent study of Primera Technology's installed base of printers showed that few customers ever use this print mode. Instead, they most commonly use the default print quality mode, better, which delivers an optimal balance between speed, print quality and cost.
In addition, the previous calculator used manufacturer's suggested retail price (MSRP) pricing for the ink cartridges. Now, an average street price of the ink cartridges is used to calculate cost per label. Primera Technology said this more accurately reflects the actual cost that a customer will pay for the ink when printing their labels.
As a result, Primera Technology said the upgraded calculator more accurately reports the real-world cost per label, with the average around 40-50 percent less than quoted by its original cost-per-label calculator.
Mark D. Strobel, Primera Technology's vice-president of sales and marketing, said: 'Primera's LX900, at just 2,995 USD (MSRP), is the world's best-selling full-color desktop label printer for many reasons.
'Not only do we have superior print quality – in my opinion, the best available – but cost per label is actually very reasonable. It was mostly a single competitor, whose printer sells for more than three times as much, that took advantage of us quoting ink prices that reflected our very best, most highly saturated print quality but highest cost per label. It isn't what people are really doing with their LX900 printers.
'We decided to launch this new software to show the true story. It clearly demonstrates that LX900 is a highly cost-effective way for companies of all sizes and types to print professional-quality, full-color labels for their products.'
Stay up to date
Subscribe to the free Label News newsletter and receive the latest content every week. We'll never share your email address.