Rotometal introduces eco-friendly printing sleeves
Polish tooling specialist Rotometal has launched Eco CRO Sleeves GF, which use composite print cylinders and replace the standard honeycomb volumetric layer material with 100 percent rPET and the base layer with a high-performance green epoxy resin featuring 28 percent of its molecular structure deriving from plant origin.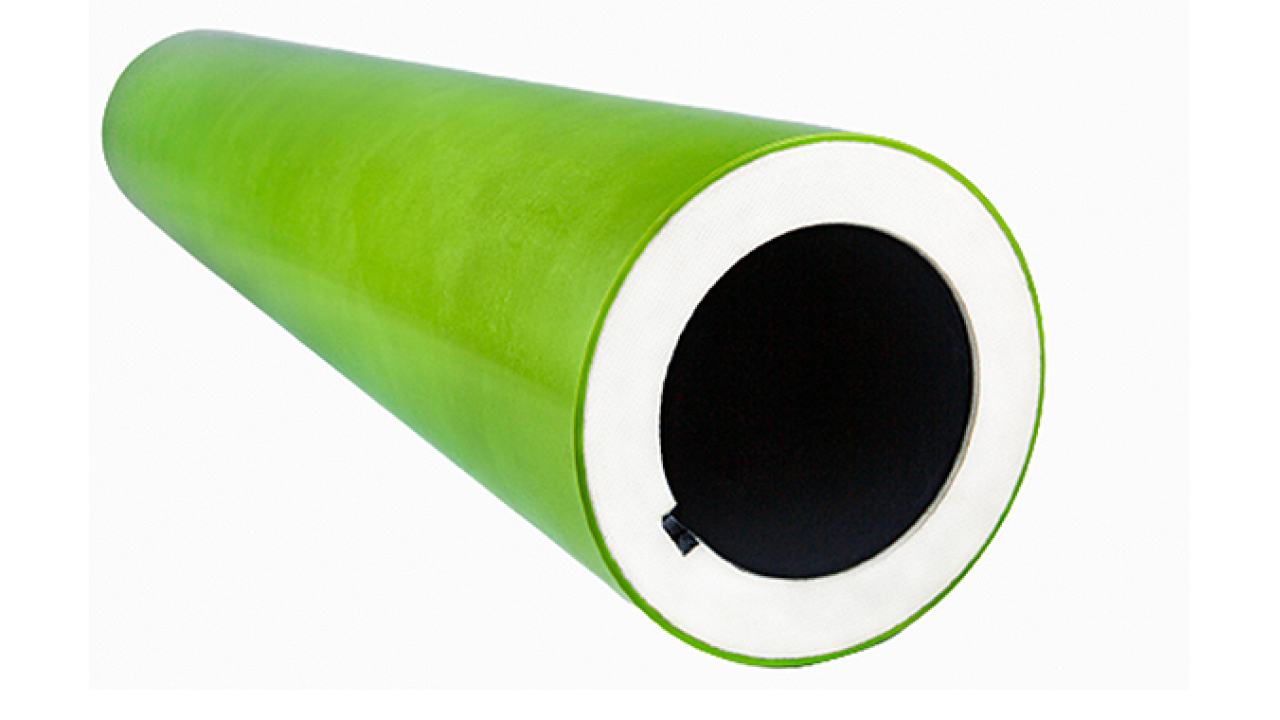 The new environmentally friendly printing sleeves are the result of taking Rotometal's existing technology and making it more environmentally friendly. The CRO Sleeves GF are kinder for the environment thanks to the material used in the sleeve that makes it lighter. This reduces the impact on machinery and reduces the running costs.
ECO CRO Sleeves GF volume layer is made from 100 percent recycled materials. Using the existing honeycomb technology, Rotometal replaced the current PET with recycled material to create a sleeve as durable and robust as its predecessor but more eco-friendly. 
Thanks to being manufactured using recycled materials, the process also creates a new use for waste products that would otherwise be disposed of in landfills or burned for energy generation. The company has also changed the makeup of the base layer, which is now made of high-performance bio-epoxy resin with 28 percent of its molecular structure derived from plant origin, one of the latest advances in green chemistry.
'One of the most important things to consider when purchasing a sleeve is whether it can be customized to your machinery. ECO CRO Sleeves GF are custom produced so you can be sure they offer optimal performance for you,' said the company in a statement. 'They are also produced using the latest technology, so you can be sure that they will last as long as possible and offer excellent performance. When you buy an ECO CRO Sleeve GF, we'll ask about the specifics of your machine. This allows us to create a bespoke product that's tailored to fit your exact needs. All you need to do is just give us the information we need, and we'll take care of everything else.'
Stay up to date
Subscribe to the free Label News newsletter and receive the latest content every week. We'll never share your email address.