Read later
UFlex launches new flexible packaging products
UFlex has unveiled a range of new products in the quarter ending December 2021 for flexible packaging applications.
Ashok Chaturvedi, chairman and managing director UFlex said: 'UFlex has been walking the green path by recycling post-consumer MLP mixed plastic waste; upcycling recycled resins into our PCR films range and also creating solutions that use lesser amount of virgin plastic at source. The new high-value line of products and solutions are aimed at adoption of responsible packaging and mirrors our increased focus and investments in R&D. We have already been recycling almost 30,000 tons of plastic waste per year with a target to reach 1,00,000 tons. The new recycling lines to be commissioned in our Mexico and Poland facility and the proposed recycling infrastructure in Egypt will help us realize our vision.'   
UFlex's Flexible Packaging Business has introduced 3D bags with perforation to give kids an easy-tear experience. One extra attachment with a perforation line on the 3D bag enables easy tearing of the pack.   
The company has developed a standee spout pouch made with BON and special grade PE along with a 21mm spout on the top for the spill-free pouring of the tea.   
With rising concerns around packaging waste, Tata Consumer Products wanted to make a switch to sustainable packaging for its brand 'Tetley Tea' collaborated with UFlex to supply its green tea bags in paper-based packaging.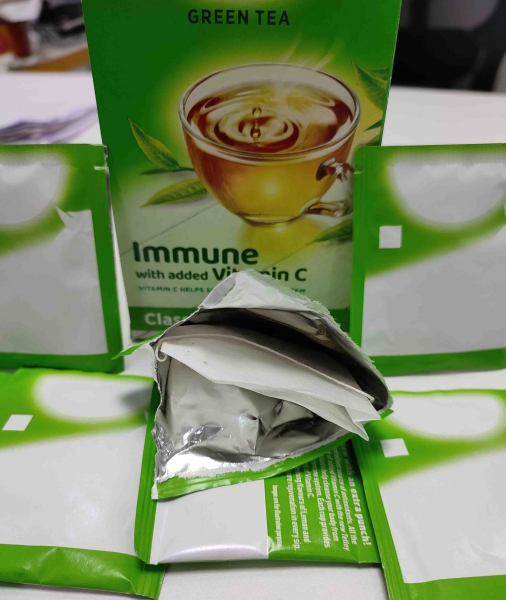 For this, UFlex has developed a packaging structure made of paper and aluminum foil with registered hot stamping feature using emerging high energy curing chemistries claimed to deliver high performance and low migration product system that supports cross-linking of inks and high gloss coatings. Apart from being environment friendly with no CO2 emissions, replaces the conventional process in which solvents were used, the company said. The paper-based packaging structure can be recycled.  
The company's Packaging Films Business has introduced high-barrier metalized recyclable Bopp film 'B-TUH-M' for food packaging applications including low-unit packs (LUP) and multi-unit packs (MUP) such as biscuits, bakery and snacks. These packs require a packaging structure that is made using a metalized film that offers superior oxygen (<10cc/m2/day) and moisture barrier (<0.10gm/m2/day) with robust seal performance. B-TUH-M, a high barrier and seal metalized BOPP film has been developed by UFlex to replace the three-layered structure with two-layers in seal packaging formats especially multi-unit packs.   
The film is claimed to offer good optics, printability, and consistent slip and anti-static properties. The high barrier film's structure imparts seal strength of 1500gm/25mm, hermetic seal, high and broad hot tack and low SIT. The film also reportedly offers metal adhesion, extrusion bond and resistance to metal cracking. It can be recycled and reduced layers in the laminate.  
The films arm also introduced multi-layered mono-material BOPP film 'B-TGM' with oxygen, aroma and moisture barrier for pouches and bags. The newly developed B-TGM BOPP is a special effect coated BOPP film with an oxygen barrier that claims to deliver the least OTR for a BOPP film (<0.28cc/m2/day).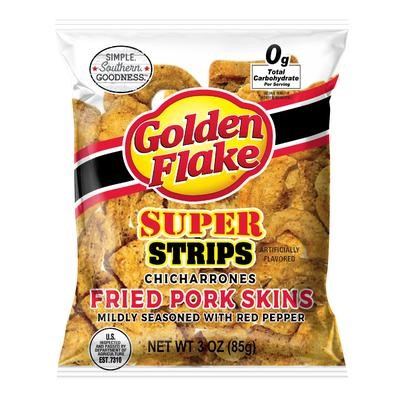 It has water barrier properties (<2.9gm/m2/day) in duplex structure, moisture resistance and low heat seal initiation temperature (95 degrees Celsius). The recyclable film has properties infused into the mono-material film through a unique step proprietary process onto a specially formulated coating and base film substrate.   
The Chemicals Business has launched high-performance sealing for packaging with Flexbon 601A_Flexbon 601W adhesive. High opacity and two-component solvent-free white adhesive, 'Flexbon 601A_Flexbon 601W' is best suited for food packaging such as snacks and staples that requires added strength in sealing. It is compatible with films such as PET/MET PET, BOPP/MET BOPP, PET/MET CPP. Due to its wettability that helps it maintain firm contact with substrate, the product reduces the requirement of white ink coating.   
The division also introduced two component solvent-free adhesive, Flexbon 702A_Flexbon 777C for multiple laminates for general to medium performance in snack packaging applications. It is claimed to provide fast cure and high-run speeds. This product offers wetting on metalized substrates to give speckling-free performance on PET, BOPP, LDPE, MBOPP, MCPP and MPET based applications.  
Another new product Flexcure Coating is a free-radical chemistry-based UV coating, that is applied in-line over wet or dry UV inks, or offline over dry conventional inks to impart slip and scuff resistance properties. Flexcure Super Glide Coating is developed for fast curing in different types of food and non-food applications such as PVC sheets, mono-cartons and book titles.   
The Engineering Business has launched a registered lamination process led machine for clear product packaging. The automated process embedded in the machine combines two films into the process that keeps track of the pre-printed mark on film on both unwinders. This process detects any errors emanating. This process has already found acceptance by quite a few customers wanting to promote product visualization, UFlex said.