Generational change at Currie Group
A new generation of leaders has stepped into key roles at an Australian distributor of label and packaging printing equipment, Currie Group, continuing a process of modernization that looks to an exciting future built on the solid foundations of the past.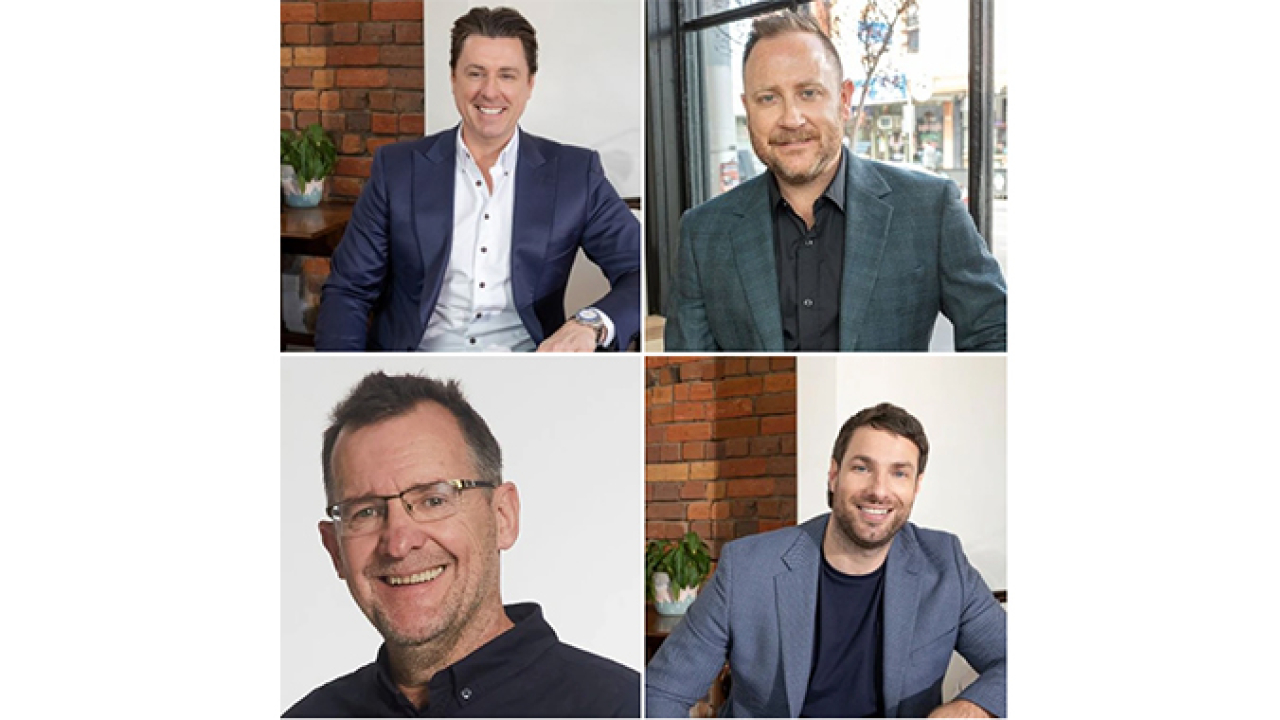 When Currie Group unveiled its refreshed brand image, it was an outward reflection of the internal modernization process, which has been steadily underway internally since Rob Mesaros was appointed CEO in early 2021. He is also part of that process, having taken over the top role from the current chairman, David Currie. 
Recently, with the announcement that Bernie Robinson, managing director and 24-year veteran of the company, is also stepping back to enjoy retirement, several new appointments have been announced.
Marcus Robinson will step up as director of operations from his previous role as service manager for Australia and New Zealand, while Will Currie will add the role of product category manager for finishing, to his sales responsibilities in the Sydney region. Colin Edwards, national sales manager for ink and consumables, will take over the full management of consumables previously handled by Robinson senior.
'Marcus has been with Currie Group for 23 years and is well-respected for his exceptionally strong performance managing a cornerstone business function in customer service and support,' commented Mesaros.
'In the new role, he will continue to oversee this area as we roll out 24/6 coverage to help meet best practice levels outlined in our SLAs and introduce HP's exciting new mixed-reality service support tools, and will add key areas including training, supply chain logistics, stock and warehousing, to his management portfolio. It's a challenging role, so it's great to be able to put it in such a safe pair of hands,' added Mesaros.
While Will Currie has officially been employed by Currie Group for seven years, he follows in the footsteps of his father, David, and grandfather, Bill, who founded the company.
'Will knows the business as well as anyone and in recent times has been pivotal in managing our Sydney sales operation,' said Mesaros. 'He will now also take responsibility for commercial finishing products, building our vendor relationships with partners including Horizon, Cron, Foliant, KAMA, Shoei and others, and supporting our customer base throughout the entire ANZ region.'
Edwards, who joined in 2015, will now oversee the company's entire consumables portfolio including inks and coatings, plates, rollers, blankets, chemistry and fountain solutions.
'Colin is a qualified printer as well as a specialist in inks and coatings, and we are delighted he has agreed to take responsibility for this key area of the business,' noted Mesaros.
News of these appointments has an important complement in the announcement that Bernie Robinson will not only continue as a director of the company but take an active advisory role into the future.
'Just as David Currie has continued his involvement since stepping back as executive chairman, we are delighted that Bernie has agreed to act as an advisor to the business going forward so that we can continue to draw on the IP and relationships which have been such a key part of Currie Group's success over many decades. These appointments not only represent growth and development for our emerging talent, but they also reflect our customer and market changes whilst ensuring continuity which has been a feature of our modernization journey,' concluded Mesaros.
Stay up to date
Subscribe to the free Label News newsletter and receive the latest content every week. We'll never share your email address.