OPM awarded Zero Labels 2 Landfill certification
OPM Group has been awarded Zero Labels 2 Landfill certification.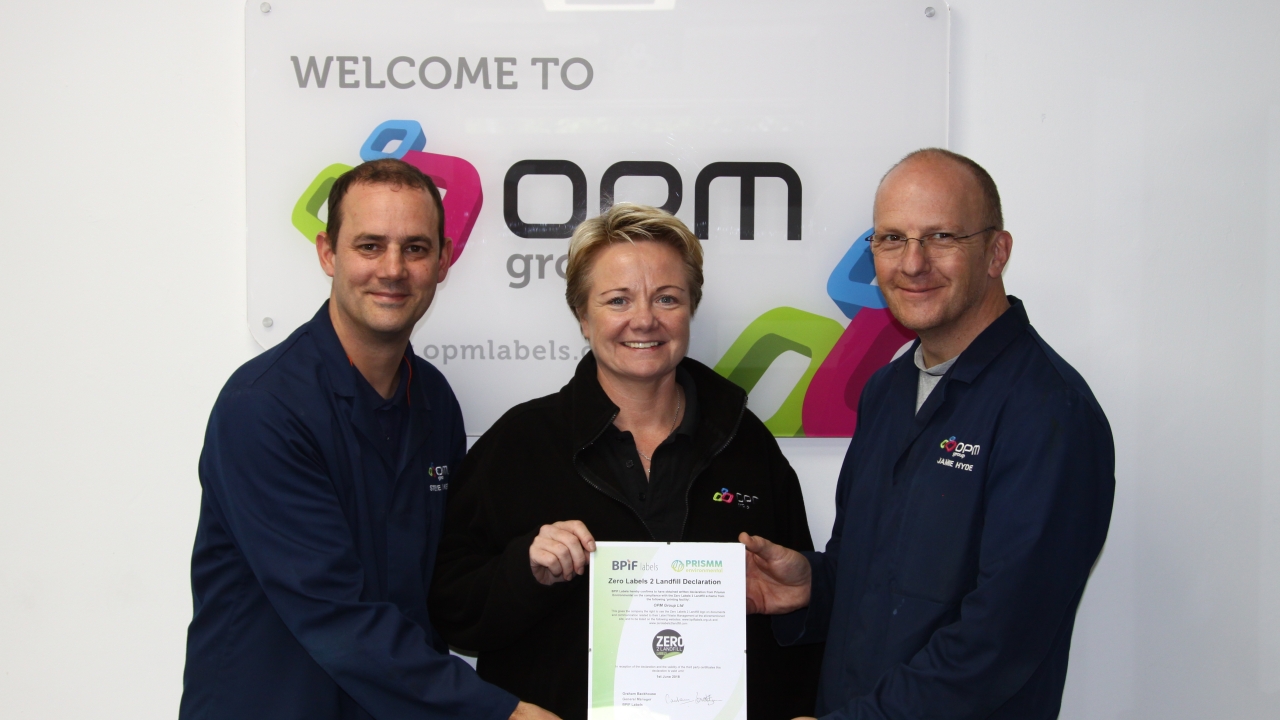 OPM has worked closely with recycling-led waste management company Prismm Environmental Services to achieve this. Zero Labels 2 Landfill is a scheme of Prismm, and has been set-up with the aim of reducing the amount of label waste being sent to landfill. The scheme applies to all companies that produce label waste, covering the whole label industry supply chain.
OPM's work with Prismm commenced with an initial audit of the system, processes and waste streams at the printer. Prismm introduced various equipment to accommodate the waste being produced, as well as maximize efficiencies, with the aim to reduce the impact on the environment by utilizing the latest technologies to divert waste from landfill sites. This included a baler, an on-site compactor and various recycling bins were introduced to encourage waste stream segregation.
OPM teams received training as to the benefits to the environment of recycling as well as from a health and safety perspective in the correct use of equipment. The OPM management team assisted with staff training to help all staff gain a strong buy-in to segregation and its importance in keeping recycles clean to achieve the highest levels of recycling.
Chris Ellison, OPM (Labels & Packaging) Group managing director, commented: 'OPM takes its environmental responsibility seriously. We are proud to assure our customers that their label products are being produced with as little impact on the environment as possible.'
Stay up to date
Subscribe to the free Label News newsletter and receive the latest content every week. We'll never share your email address.