Parkside collaborates for sustainable packaging
Parkside collaborates with Compleat Food Group and Sainsbury's for eco-friendly packaging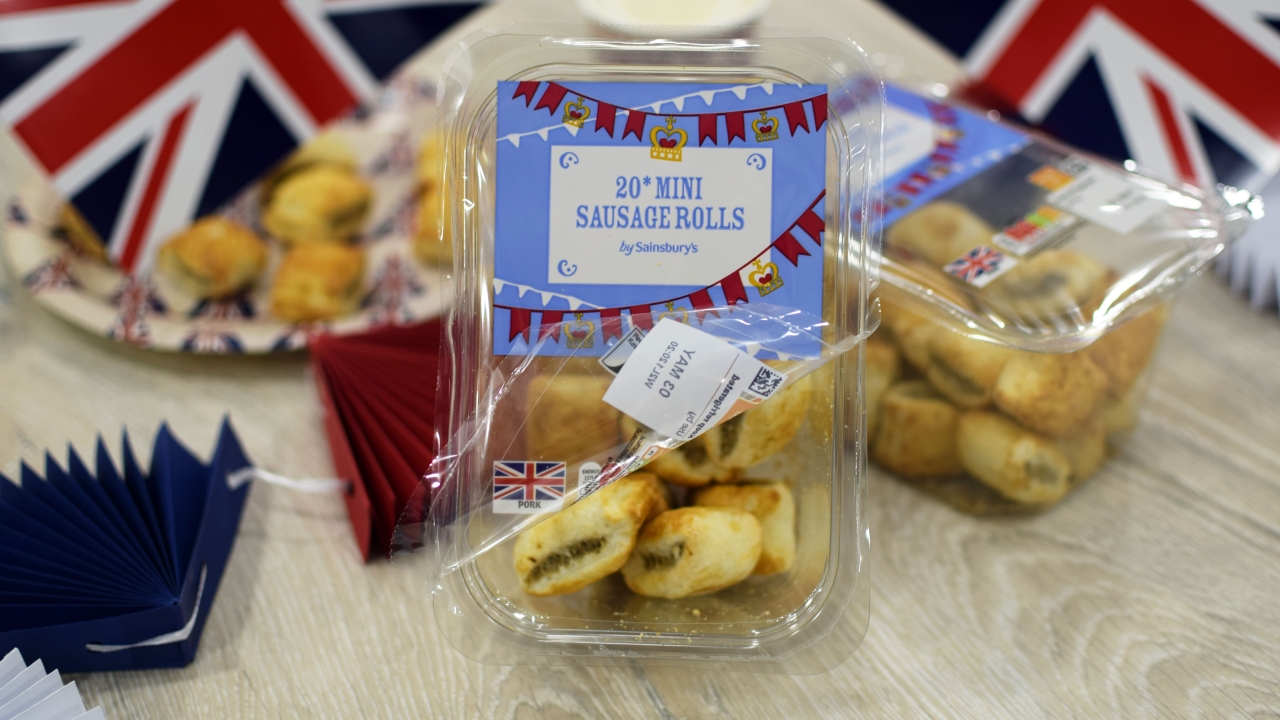 British flexible packaging company Parkside has teamed up with Compleat Food Group and Sainsbury's to celebrate the coronation of King Charles III by introducing a special edition sausage roll pack with sustainable, fully recyclable packaging.
In line with the King's well-known commitment to environmentalism, this new packaging solution is completely recyclable under OPRL guidelines, made possible by Parkside's patented ParkScribe technology. This inventive system creates a self-adhesive peel-and-reseal opening in the PE lidding film, which is then weld-sealed to a corresponding PE tray. This design makes recycling easier and substantially reduces the post-use environmental impact of each pack.
Staci Bye, business unit manager at Parkside, expressed her enthusiasm for the limited edition packs, now available at Sainsbury's, the UK's second-largest supermarket chain: 'Everyone at Parkside is immensely proud to have played our part in this historic moment for the country. This packaging demonstrates what can be achieved when you align with our Sustainable 7 principles and apply some innovation.'
'Our expertise and industry-leading technology meant that, when Compleat came to us with a project requiring a very quick turnaround, we were able to deliver successful results.'
Alexandra Maudsley, group artwork and project manager at Compleat Food Group, was delighted with the final outcome. 'The sustainable requirements and very short lead time of this project meant it could have been a challenging one, but given our past relationship with Parkside, we felt confident the team could deliver what we needed,' said Alexandra.
'Thank you to every member of the team at Parkside who supported this project – their expertise and passion for sustainable packaging was invaluable.'
Parkside designed the pack in accordance with its 'Sustainable 7', its seven pillars of sustainability that guide every packaging project it undertakes. As a result, the pack offers significant benefits beyond recyclability, including a lightweight PE film that helps reduce material consumption and transport costs.
Stay up to date
Subscribe to the free Label News newsletter and receive the latest content every week. We'll never share your email address.